A combo of farmhouse and Craftsman feels fresh and timeless in this whole-home reimagining by TL Remodel & Construction.
Photography by Masha Ana
---
Tim Labunsky believes going all-in on one design idea can come off a bit cold. What's better? Finding just the right combination of styles to evoke a desired feeling for a space.
"When a design feels too cookie-cutter, or from all one frame of reference, it gets old quickly," Labunsky says. "A mix of timeless styles can make a home cozy and appealing while maintaining its relevancy much longer."
Labunsky's team at TL Remodel & Construction has found a winning combination of a modern farmhouse with a kiss of Craftsman-style artistry for their recent full-home remodel in Lake Oswego. Architect Keith Abel reimagined the single-level 1980s suburban property as a light-filled, open-concept, contemporary two-story family home. The interiors, designed by Labunsky's wife, Jessica, invoke a warm-white modern farmhouse, punctuated by an expanse of white-shiplap ceiling throughout the main level.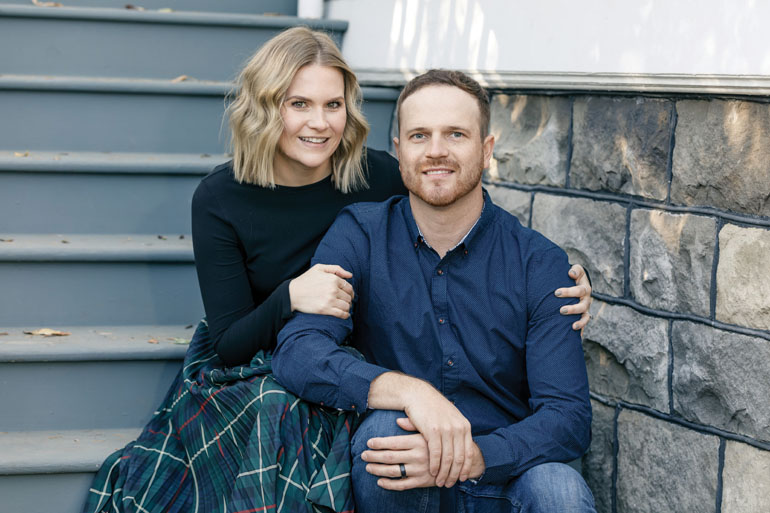 Jessica and Tim Labunsky
---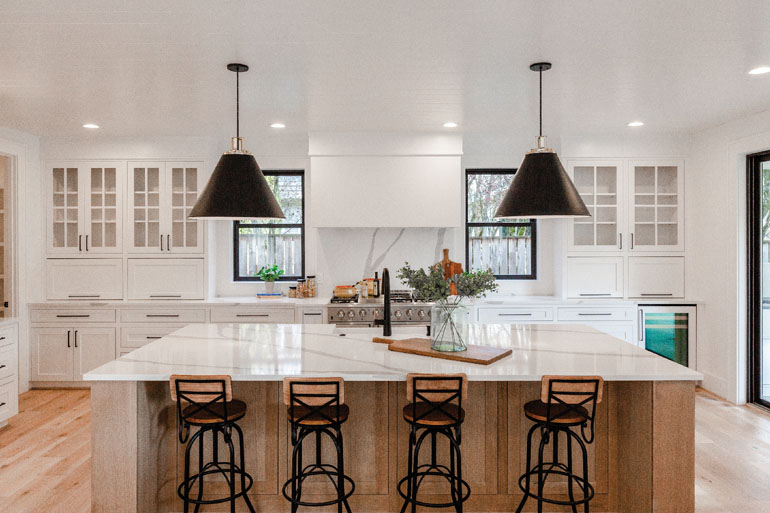 ---
An eye-catching large-pattern marble countertop in the kitchen that also soars along the backsplash and across the entertainment island invokes a contemporary vibe from traditional material. Dramatic black-matte accents—like fixtures, stairway railings and decor elements—are tempered with natural wood and Craftsman-style millwork.
The team chose many of the home's finishes with an eye toward longevity. Wide-plank hardwood floors span the lower level, bridging the light-infused public spaces with the main floor master suite. Lux touches like heated marble floors, floating cabinets, en suite laundry and a freestanding tub are as age-in-place ready as they are ageless in design.
Upstairs, off the open loft, children's bedrooms are complete with a Jack-and-Jill bath. A guest bedroom and bathroom and a bonus room above the garage offer additional space ready for interpretation and wired for entertainment.
Labunsky prioritized livability at the core of the home. A considered approach to a modern lifestyle pops up throughout. Transitional spaces like the mudroom entry off the garage to hardworking spaces like an office off the foyer and flexible workspace in the loft are outfitted with generous built-in storage, seating and desk features.
---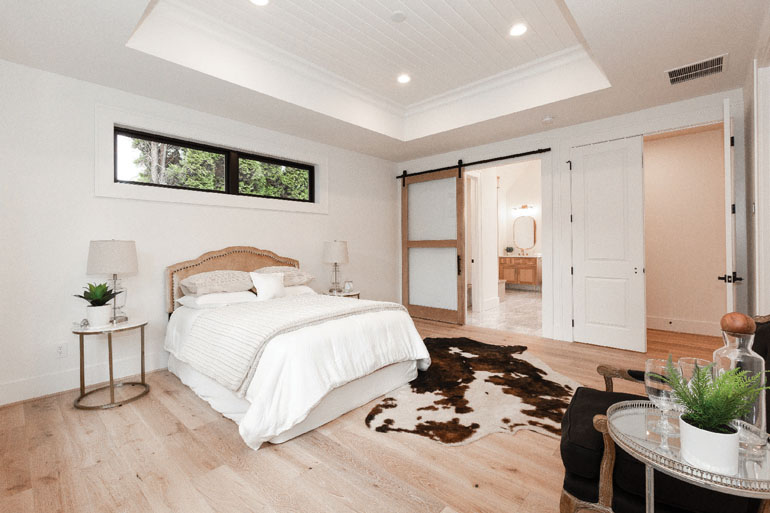 ---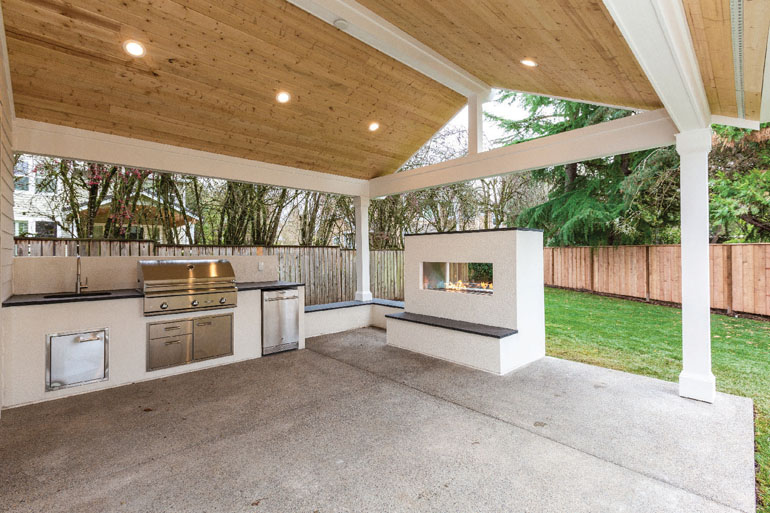 ---
Family and guests alike will find abundant room to gather and relax in designated spaces, including an outdoor kitchen and living area. A smooth white stucco on the built-ins and fireplace surrounds contrast with the matte-black granite of the countertop. The see-through outdoor fireplace provides framework for the entertainment area without obscuring natural views.
State-of-the-art appliances and home-efficiency packages— including insulation, windows and programmable zoned heating— make this home energy smart as well as beautiful.
The reaction Labunsky gets from visitors to the newly completed property has been universal delight and surprise.
"Wow. People are really blown away about what we've been able to do in the foundation of the original home," Labunsky said. "It's elegant but also very approachable and livable. It's the perfect mix."
---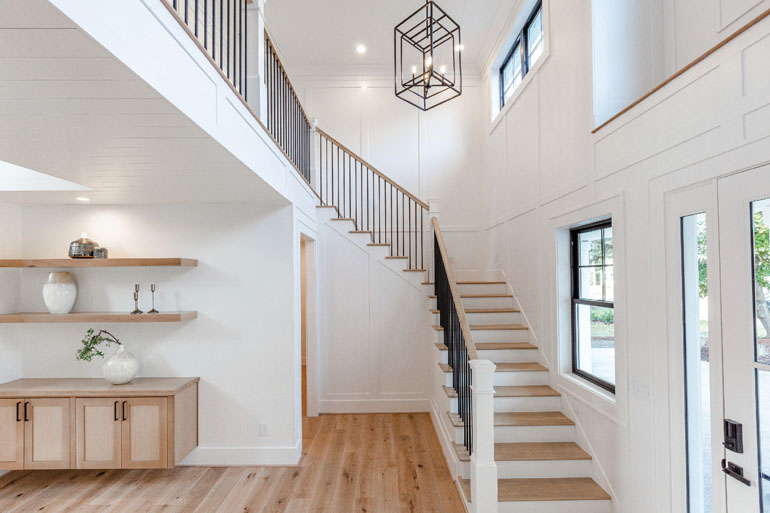 ---
For more info, visit: TLRemodel.com