Gregory Crowe employs timeless design to showcase old and new in a Lake Oswego home.
Photos by Nick Grier
---
By his own admission, Gregory Crowe takes a relaxed, organic approach to crafting timeless interiors.
"I have a plan, but the plan is very loose," says Crowe, a designer specializing in interior design and home staging. "It changes and evolves as the client responds. I like collaboration and the organic flow that comes from getting to know the client and bouncing ideas back and forth."
When asked to design the interior for a 3,500-square-foot home built by a couple he had worked with previously, Crowe relished the opportunity, knowing he'd be able to pull from their collection of artwork and furniture.
"Rather than looking decorated, I wanted it to look curated," he says. "Not picture-perfect, but unique and personal. Like someone picked up the objects in different stages of their life, or found them while traveling, which is very true of the clients."
To that end, Crowe skillfully blended the clients' own antique furnishings and artwork with new pieces, creating spaces that exude polish and personality.
---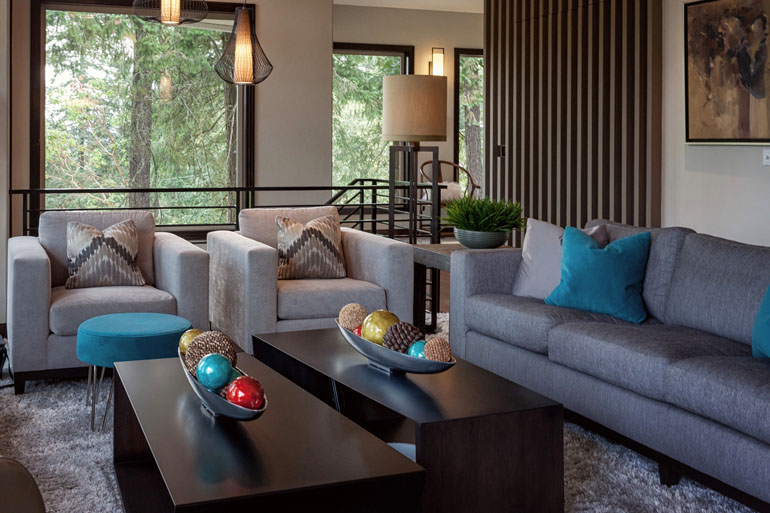 ---
With floor-to-ceiling windows framing lush views of the forested canopy from nearly every room in the house, a restrained approach was in order.
"The windows and views are basically the art in many areas of the home," says Crowe. "With that in mind, I used neutrals throughout the home for a unified look, then added pops of color that can be switched out seasonally or whenever the homeowner would like a different look."
In the living room, Crowe responded to the clients' request for a space that had the feel of a boutique hotel lobby. His interpretation is an inviting and symmetrical room that soothes with clean lines and layers of texture, proving that it's possible to create a contemporary space that is both warm and welcoming.
A luxe sofa and a pair of armchairs form the timeless foundation of the space. Sculptural and tactile accents like a chiseled swivel chair, angular metal cocktail tables and an end table sheathed in faux shagreen provide visual interest. A cluster of oversize hanging wire pendant lights, artisan ceramics and an abstract painting from the clients' collection strike an organic note.
---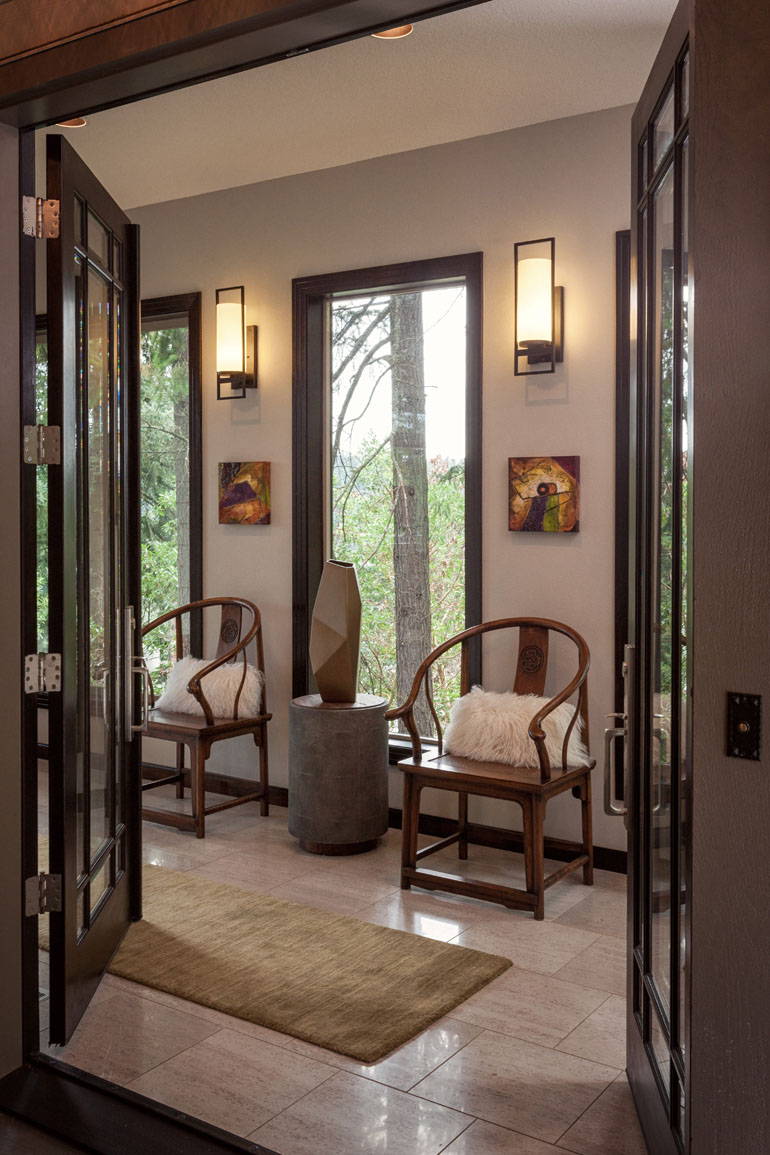 ---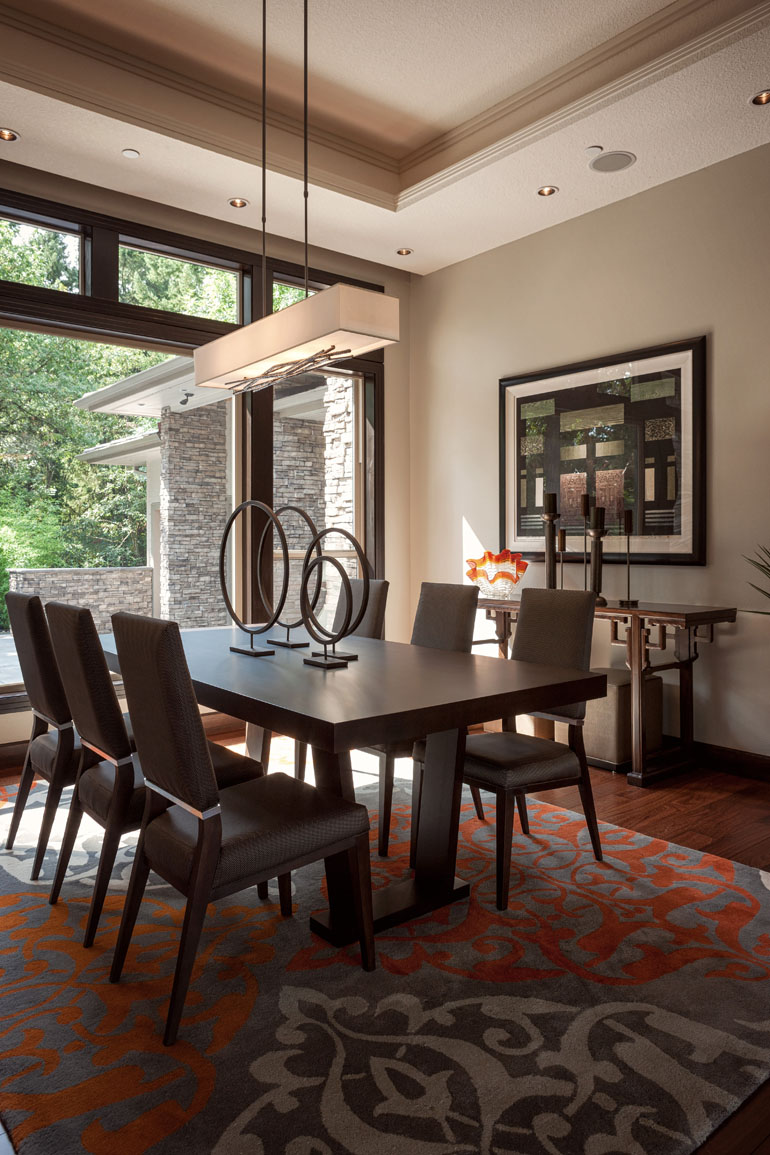 ---
In the main entrance, Crowe stationed a pair of the clients' stately antique Ming chairs but updated and softened them with Mongolian wool pillows. Between them, a handmade ceramic vessel is given pride of place, its subtle details highlighted.
The dining room features the homeowners' Chinese altar table as a sideboard, over which hangs a large print of geometric shapes that echoes the home's contemporary lines. The colorful, overscale pattern in the carpet and a blown-glass bowl add curves and color.
In the master bedroom, Crowe took his cues from a large abstract painting that the owners had all but forgotten. Texture is layered in by way of ceramic sculptures backlit in the corner, wool pillows and a throw, and in the trompe l'oeil fabric on the bench at the foot of the bed.
"I love being able to use pieces of furniture with sentimental value and seeing old things in a new light, as well as finding new treasures to add to the mix," says Crowe. "That approach is part of how I build a lasting relationship with the client. My main job is to make them happy and, at the end, to love the space we've designed together."
---