By Jon Shadel | Photos by Jason Kaplan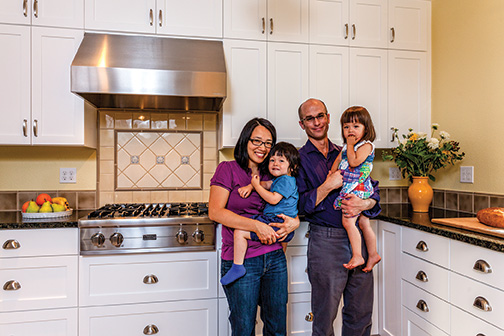 When Vanessa and Dan Rubin first decided to remodel their dated '50s-style kitchen, the project seemed quite ordinary. Yet as they began the search for a budget-conscious contractor, they quickly realized they faced additional challenges. With two young twins in the house, they needed to work with someone who stayed on scheduled and prioritized safety.
In addition to maintaining the historical integrity of their   100-year-old Craftsman home, the Rubins realized they had to choose a contractor who would meet the needs of their growing family while working on schedule and on budget. They turned to WILLCO, a Portland-based design-build company with a commitment to high-quality work and record of family-safe practices when remodeling old homes with lead paint.
For the Rubins, WILLCO met all the requirements of what they were looking for in a contractor. Having a designer and contractor on the same team was a big selling point. "The designers and construction crew worked together to stay on schedule and budget," Vanessa says. "WILLCO has been very integrated in approach with design, construction, and lead safety. They've been very honest with us and responsive to our concerns."
"The family loves cooking, and we helped them achieve their dream kitchen," says Aluna Schroeder, senior designer and construction manager at WILLCO. Schroeder's design included removing an obsolete brick chimney to add 30 extra inches of space for the refrigerator. The Rubins now have a beautiful new kitchen where they can teach their children how to cook. The functional space will allow them to create meals together for years to come.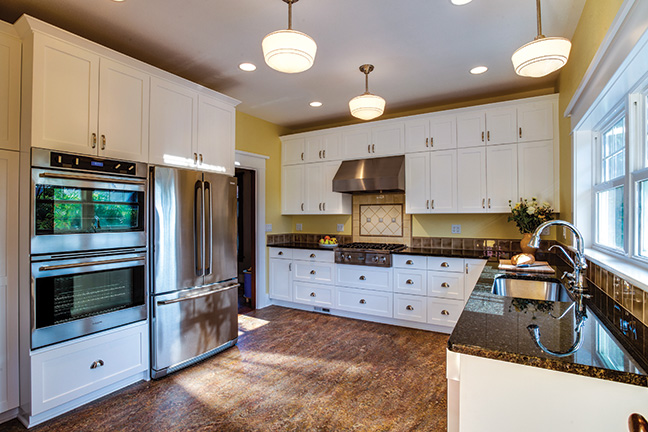 Schroeder has watched the twins grow as the remodel has progressed. When the Rubins asked that WILLCO also incorporate a second bathroom into the design, she immediately saw the importance. "We can be more responsive with these requests because the design and construction teams are on the same page," she explains. The bathroom in a new dormer addition not only gives the family much-needed space, it provides beautiful views of the West Hills and lets in bright, natural light.
With a functional new bath and a modern kitchen, the Rubin family is pleased with the work WILLCO has completed while staying on budget and schedule. "I've heard quite a few horror stories about the remodel process in older homes," Vanessa says.  "We haven't run into any of that. We love our kids and that's why what WILLCO's helped us achieve is so important."