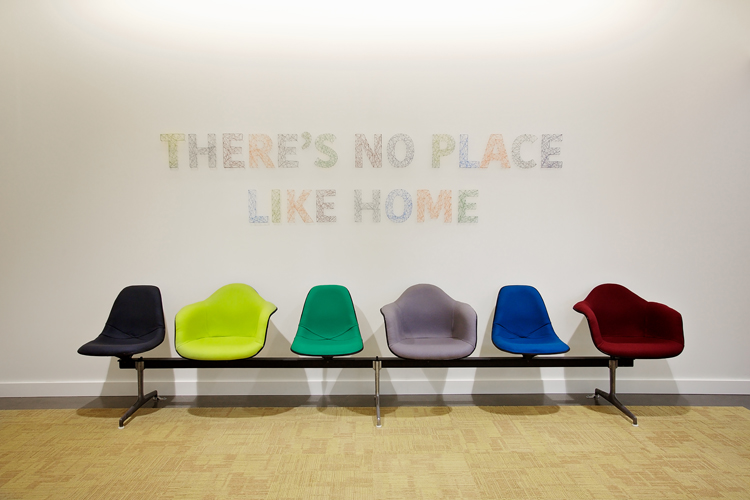 VELOMOR APARTMENTS
WRITTEN BY
Pam Jordan
PHOTOS BY
Shelsi Lindquist
DESIGNER
Rachel Sowieja
Energy, understated whimsy and an eco-friendly vibe are the first things that strike visitors who walk into the Velomor on Northeast Hassalo Street and Seventh Avenue in Portland's Lloyd District. From the vibrant colors inviting visitors into the lobby to the large monitors with MAX train schedules to the concierge bike parking and dog biscuits on the counter, this building just west of the Lloyd Center is all about a playful urban feel. And the interior design firm responsible for that hip feel without the hipster pretense is Portland's own Vida Design.
"We wanted it to be colorful and clean, with a West Coast eclectic flavor and midcentury undertones that never really go out of style," says Rachel Sowieja, Vida's founder and principal designer.
Each of Velomor's six floors has its own unique color palette, different from the floor before, and lighthearted artwork and furnishings draw on Portland's special brand of West Coast cool. Together they keep the eye engaged and the heart enchanted.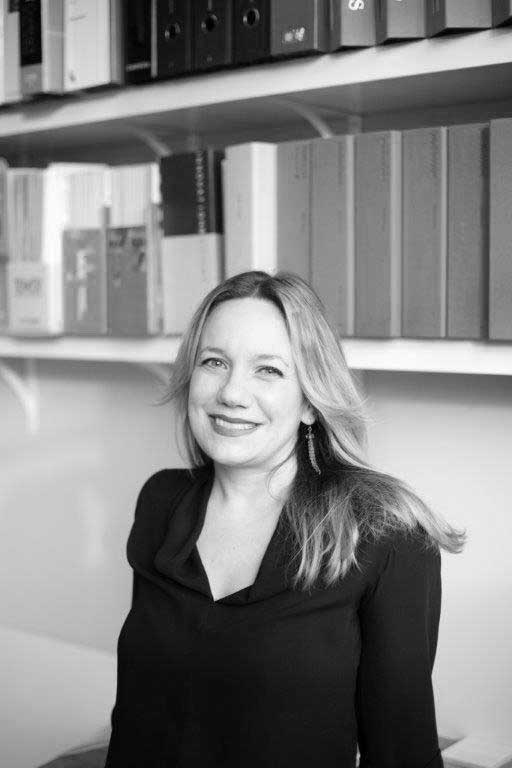 "We used a number of local artists to create our furnishings and art pieces. The string art instillation in the main lobby above the colorful airport seating is made by local designers. And there's a Polaroid photo piece with dozens of iconic Portland landmarks we thought was perfect for the kind of feel we were after in this building," says Sowieja.
Vida's brand of eclectic modern design is a niche Sowieja sensed was missing in multifamily interior design. Filling that niche has kept the 14-person design firm quite busy with clients in Portland, Seattle and throughout the West.
"I wanted to create a boutique design experience for the multifamily market. We have boutique design for commercial and hospitality clients, but I didn't feel like we had that for multifamily building clients," says Sowieja. "A lot of developers were wanting that and were willing to go with a curated design, which has been wonderful for us."
Sowieja was an interior design associate at Myhre Group Architects in Portland, but in 2009 the downturn in the economy forced layoffs at Myhre, and she found herself without a job. Taking advantage of a gap she saw in the interior design market, Sowieja started Vida, and business has been brisk.
Her 14-person, all woman design team tackles projects large and small. A quick glance at Vida's website demonstrates the range of design projects this growing firm takes on, from single-family residential, to multifamily renovations and developments, to commercial and hospitality clients. What ties all of the projects together is a midcentury modern feel that is current but will hold up over time without feeling dated.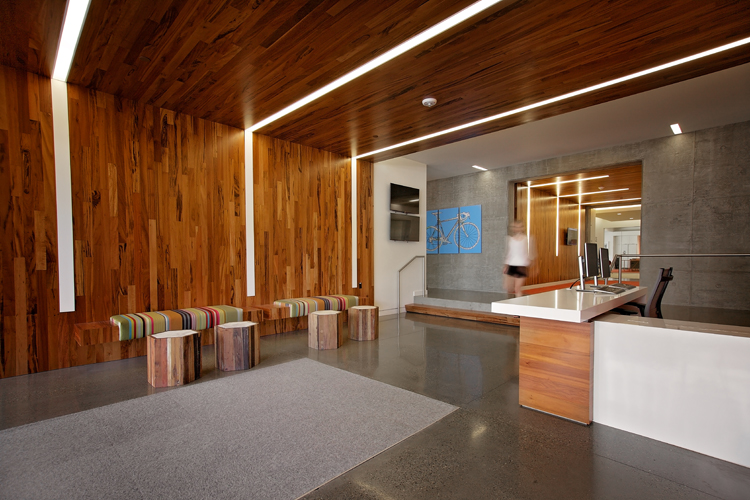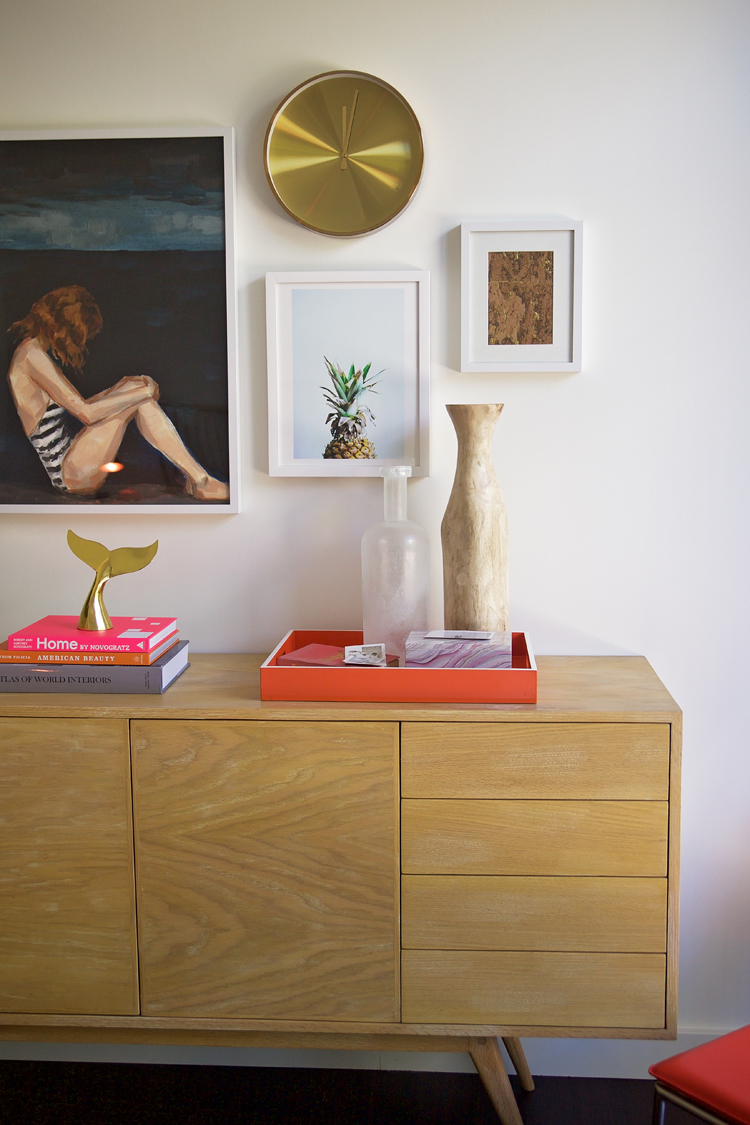 Velomor is one of three buildings in the Hassalo on Eighth project. It, along with the Elwood Building, are midrise structures with a total of 322 studio, one-and two bedroom apartments. The Aster Tower has 21 floors with 337 apartments ranging from studios to penthouses. Vida's team has created a distinctive character for each building. The Elwood has a bohemian, organic feel with neutral colors and natural materials. Nearly all of the building's furnishings are one-of-a-kind, custom pieces. In contrast, the Aster Tower is upscale, urban and cosmopolitan. It's a building that would fit well in Portland's Pearl District, with high-finish common areas and a formal dining room residents can reserve.
What ties all of these buildings together is a focus on sustainability. All of Hassalo on Eighth's wastewater is recycled. Easy access to MAX light rail, street cars, more than 1,000 bike parking stalls including bike valet and repair, and three dedicated Zip Cars on-site should make getting around Portland for its residents easy and enjoyable. In addition, eco-roof gardens provide calming green spaces, with spectacular views of the city.
American Assets Trust, Hassalo on Eighth's developer, brought on Vida to begin work on Hassalo on Eighth in April, with an eye toward completion in October. "The developers were willing to go for the unexpected and be adventurous, it was so much fun to work with them," says Sowieja.
It's an adventure that's bringing a new neighborhood and new life to the Lloyd District and more attention to Vida.
"We love what we do, and we're having a great time doing it," says Sowieja.