The Jen Dillard Team brings white-glove service to Gorge real estate clients.
---
Jen Dillard aims to give every real estate client personalized, high-end service that will help them get top dollar for their home. Based in Hood River with a Gorge focus, the Jen Dillard Team increased sales from $21 million in 2020 to $78 million in 2021 and was named the Hasson Company's 2021 top producing team. Dillard, principal broker, chalks up the team's success to a fun, high-energy atmosphere and a commitment to collaboration among its 12 agents and four support staff.
"The real estate world is typically cutthroat and competitive, but we truly work as a team and collaborate," says Dillard. "We talk about each transaction and brainstorm to figure out the best marketing strategy, and it pays off."
---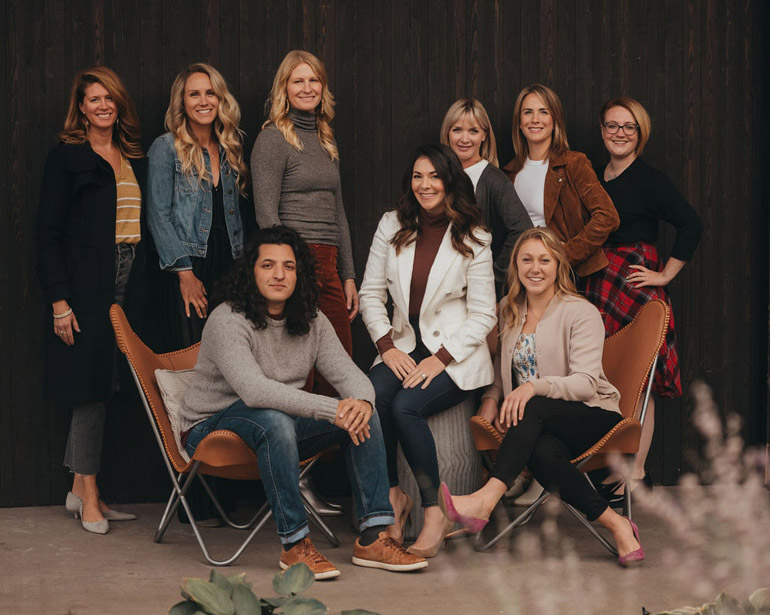 ---
When Dillard and her family moved from Seattle to Hood River in 2017, she found a real estate industry ripe for change. The Columbia River Gorge had no staging companies and most homes were marketed using cellphone photos and metal For Sale signs. Dillard quickly rented a 1,500-square-foot warehouse and filled it with furnishings.
"I saw a huge opportunity to elevate the customer experience," Dillard says. "We stage every listing for our clients and provide professional photography, video and extensive marketing at every price point."
For each new listing, the team assesses what will make the home shine. Simple changes like new light fixtures or drawer pulls can make a big difference, while some homes also receive new paint or other inexpensive updates that can increase the sales price.
---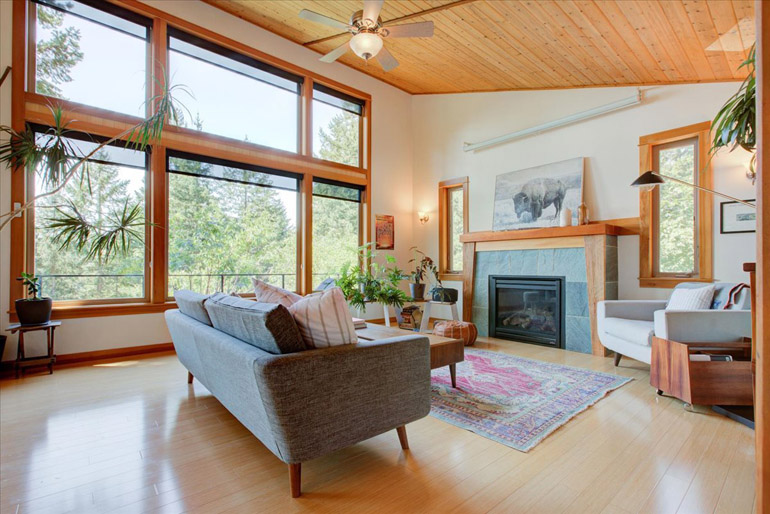 ---
"I don't feel like a seller who has a $250,000 house should be treated any differently from a seller who has a $2 million house," Dillard says.
Gorge homes move quickly, in part because the area attracts buyers from all over, especially greater Portland. And with so many people shopping for homes online, the photos, video and 3D walkthroughs make all the difference. The Dillard Team also maintains an active presence on social media, showcasing homes through images, video, and drone footage, and sharing funny, engaging behind-the-scenes content.
"We put ourselves out there more, and show the differences between what we do as a team and what other people do," says Dillard. "We continue to stay innovative, and figure out ways to give a great service and stay top of mind."
---