As the fall season comes to a close and the longest nights of the year have arrived, we're all on a quest to fill our days with as much light and joy as possible. A relaxing winter family retreat was the perfect way to ease into the lively energy of the holidays. Courtney Kutzman, publisher of Oregon Home, and her family traveled to Central Oregon for a beautiful and memorable vacation.
This "Home Away From Home" getaway with Meredith Lodging was an opportunity for Courtney and her family to slow down and embrace the tranquil, idyllic setting of Sisters, Oregon. The aptly named Desert Vista vacation rental was the perfect place for the family to sit back, relax, and take in the stunning landscape and mountain views.
---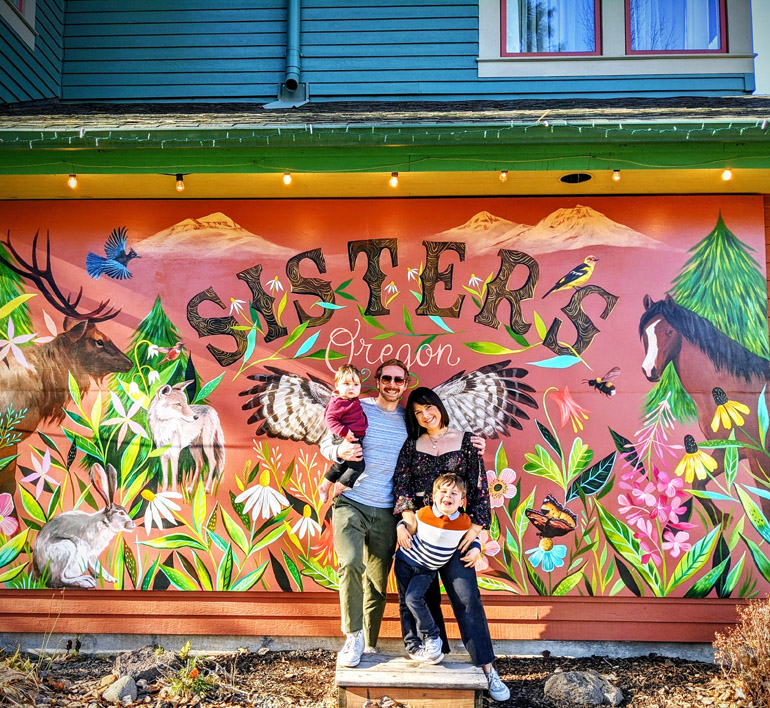 ---
Just 5 miles from charming Sisters, Desert Vista is stunning inside and out, and in a perfect location for exploring. As hard as it is to take your eyes off of the jaw-dropping views of the Three Sisters, the impeccably designed interiors deserve their fair share of attention. When you arrive at this mountain modern masterpiece, your eyes are immediately drawn to the stunning mountain views through the folding glass doors leading out to the patio. As you take in the chef's kitchen, floor-to-ceiling stacked-stone fireplace, and gorgeous gathering spaces reminiscent of a favorite boutique hotel, you see that every room and feature of this custom home is designed to bring visitors together and highlight the natural beauty of this part of the breathtaking Cascade Range.
Desert Vista is close enough to town to make quick, scenic drives to enjoy meals, activities and shopping, but far enough out in the country to feel truly removed from city life and settled into the remote beauty and open spaces of the high desert.
This home is rich with highlights that visitors will not soon forget — from the modern kitchen and open indoor-outdoor floor plan to the mountain-facing hot tub to the spa-like bathrooms and cozy bedrooms — this is light-filled luxury at its best. Watching the light change against the desert landscape quickly became a favorite pastime. In fact, "sunset dessert" was the happy hour activity of choice on the back patio by the gas fireplace, followed by a retreat to the bonus room to snuggle up and watch holiday movies. The sunset on the first night of the trip was a stunner, but the sunrise views from the hot tub the next morning stole the show.
---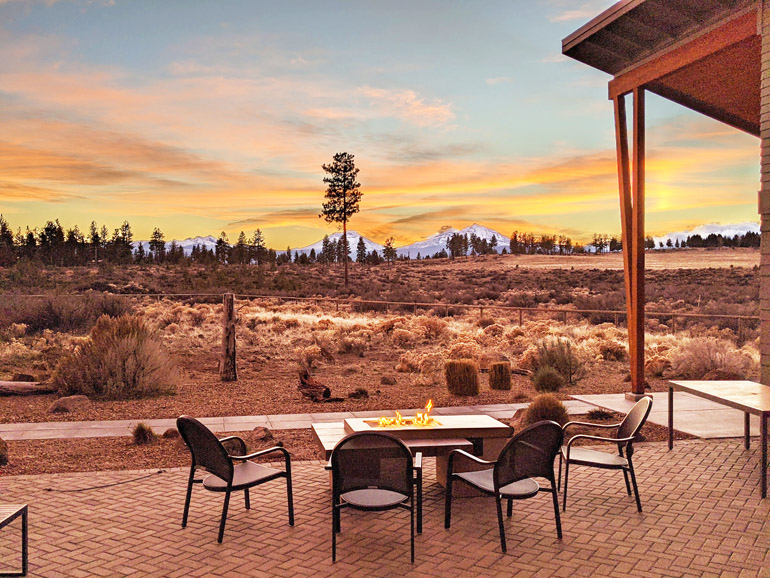 ---
The group took a day trip to Smith Rock State Park and enjoyed a beautiful, family-friendly river walk perfect for adults and kiddos alike. Everyone worked up an appetite and ventured back home to enjoy a pasta dinner with a heaping side of mountain views.
Desert Vista is spectacular, luxurious and unforgettable. This trip to Sisters will be remembered as one of the most magical family getaways for the Kutzman family. Spending time together in this extraordinary home — that is somehow both an architectural treasure and a space that blends seamlessly into the landscape — is the perfect recipe for relaxation. It's no surprise that when Sunday came, everyone wanted just one more day in this truly lovely and inspired home. You will be glad to add Desert Vista and a vacation to Sisters, Oregon, to your "must-visit" list.
---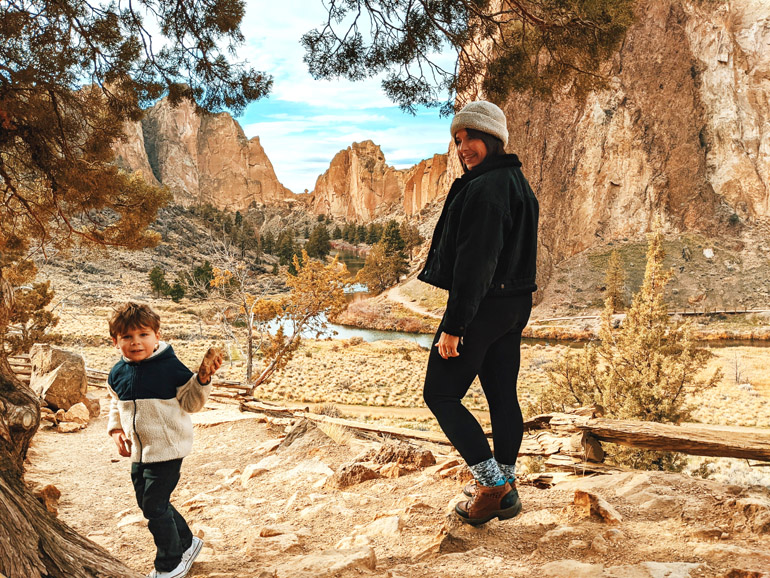 ---
Locals Love:
---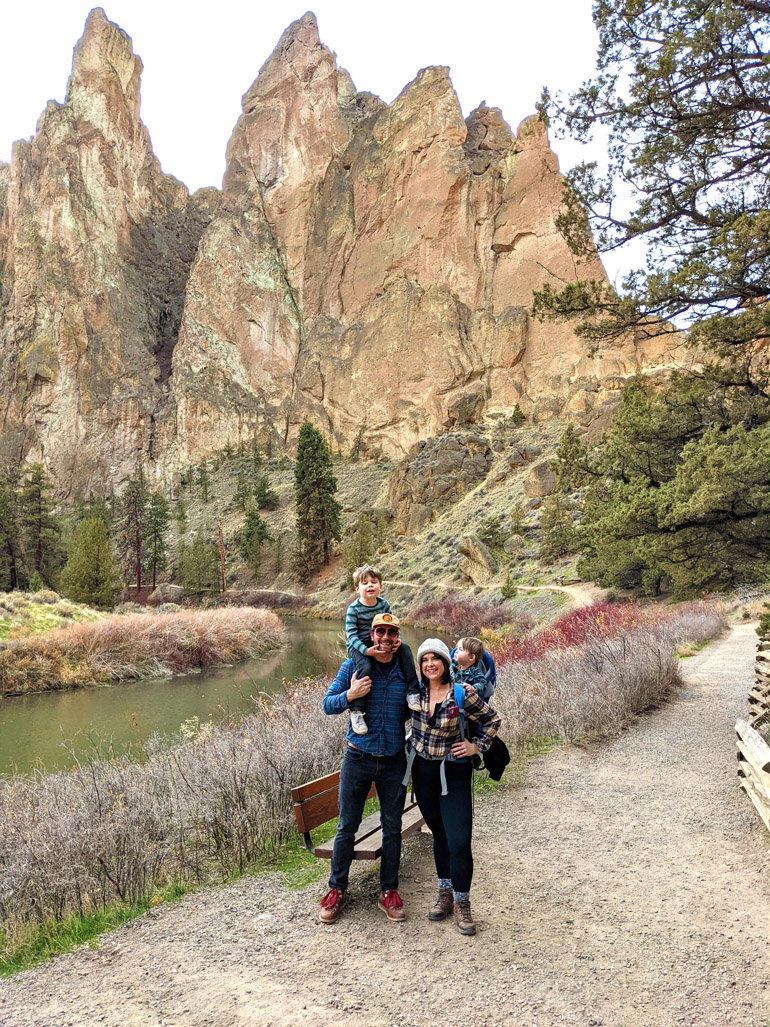 ---
Why We #StayWithMeredith
Beautiful, private homes in Oregon's most-loved places (and a Luxury Collection offering extra-special getaways)
Family-friendly homes with amenities kiddos will love
Work from "home" amidst inspiring new surroundings
Welcoming, helpful and locally based Guest Services teams
Easy and safe, contact-free check-in/out
Sparkling clean homes (to CDC-recommended standards)
---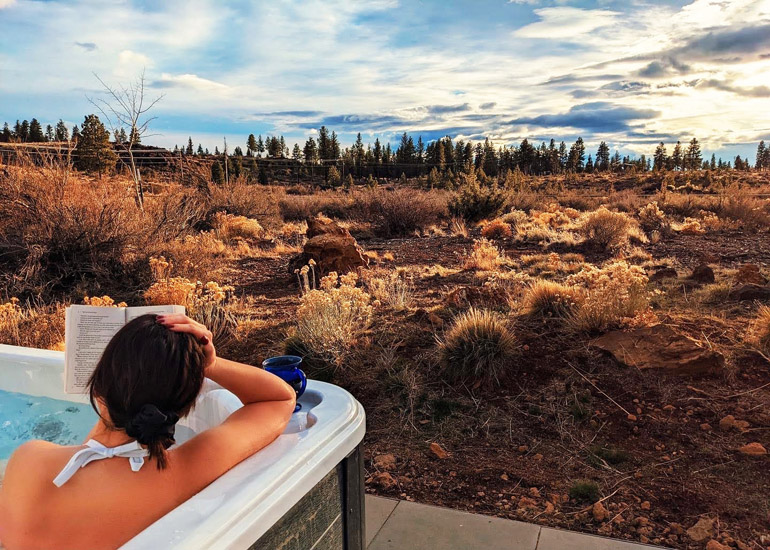 Desert Vista's private, scenic hot tub offers spectacular sunrise views — perfect for a morning soak and a good book.
---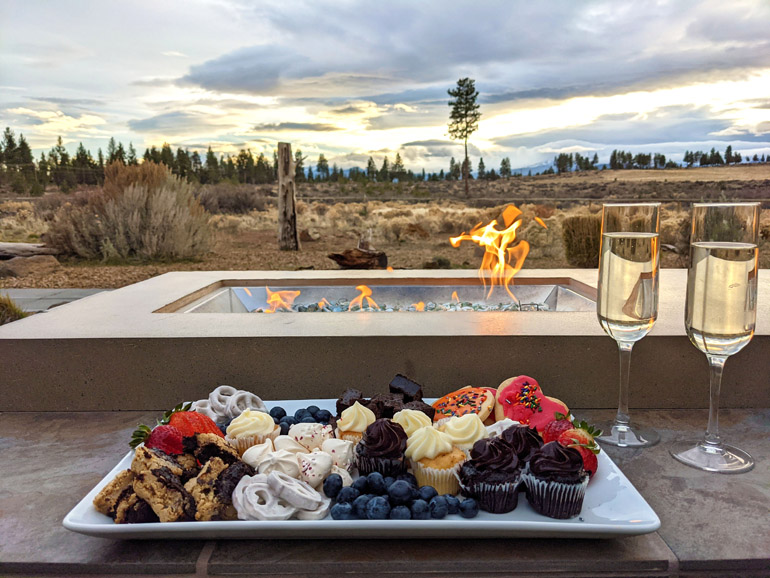 Desert Vista has jaw-dropping sunset views. Sunset happy hours are a must, as you watch the light and color change over the high desert landscape.
---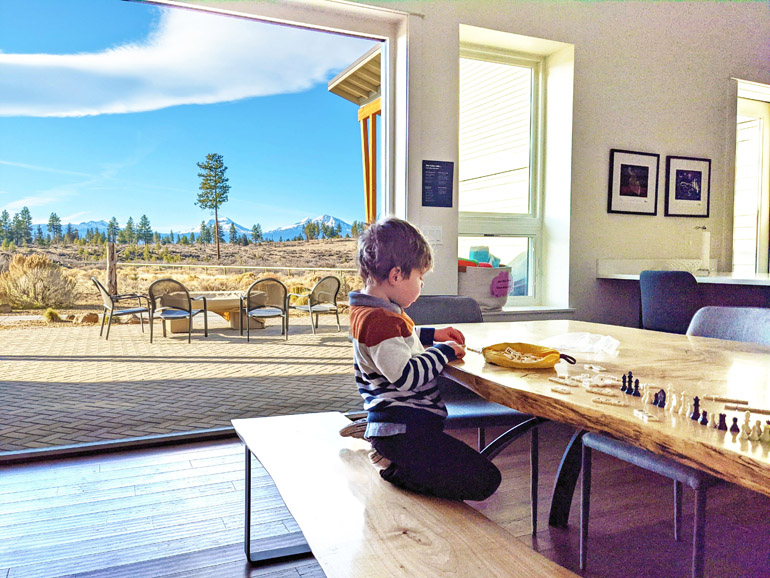 There is plenty of room to gather inside, too. A table large enough for group meals and game nights is adjacent to the great room and a wall of windows set against that unforgettable mountain landscape.
---
Welcome Home to Desert Vista
Home Highlights:
4 beds
3.5 baths
Sleeps 8
3 patios
Gas fire pit
Mountain-view hot tub
Alfresco dining space
Fireplace
Chef's kitchen
Walk-in shower
Soaking tub
---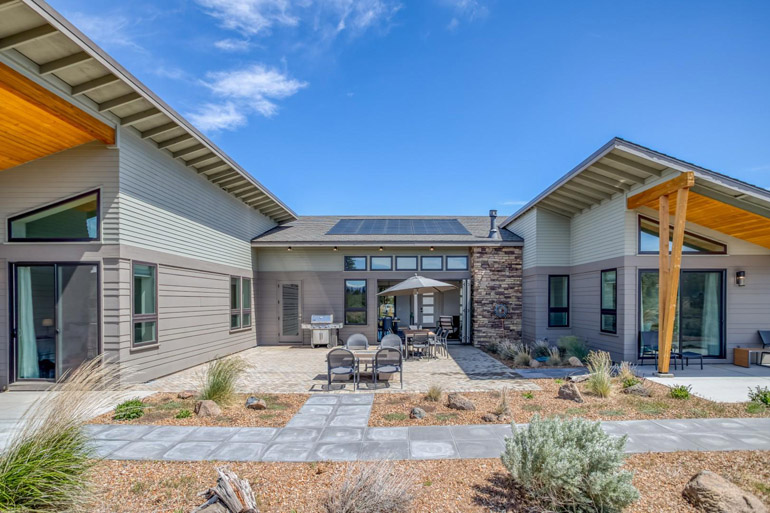 The outside of Desert Vista is as beautiful as the inside and features several hotel-patio-inspired seating areas and an outdoor fire pit.
---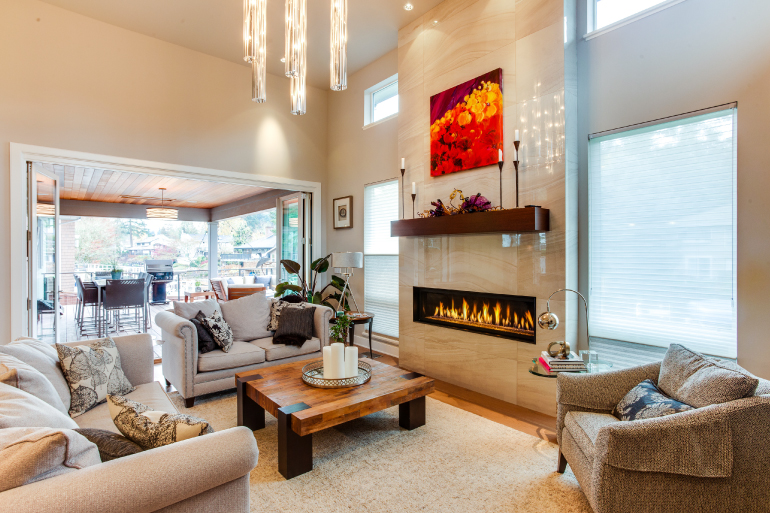 Desert Vista's great room features infinity doors and a stacked-stone floor-to-ceiling fireplace…the perfect place to gather and soak in the high desert landscape and mountain views!
---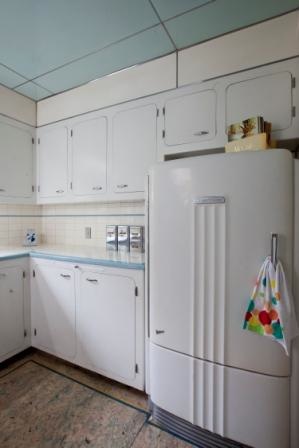 Overlooking the great room is the gleaming chef's kitchen with top-of-the-line appliances and lots of room to cook…and bake Christmas cookies!
---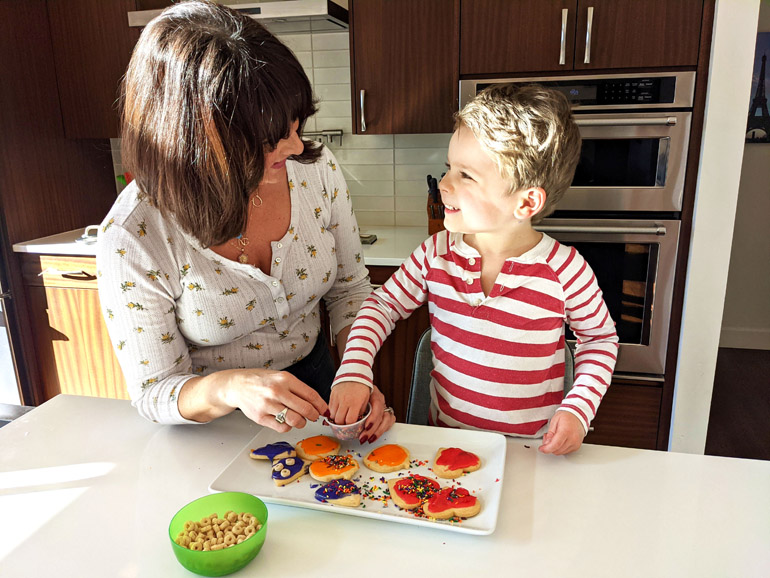 ---
BOOK YOUR GETAWAY TODAY
Let Meredith Lodging help find your perfect home away from home.
855.318.0921 | MeredithLodging.com | #homeawaywithmeredith