Hindsight is handy. It's easy to look back and recognize how a certain manner of dress, type of furniture, school of art or architecture reflected what was going on in the broader culture at the time. We can point to mid-century modernism and pontificate – because pontificate is such a great word – how it was like a physical manifestation of the country's newfound hope and joy. (Pause to rub Maynard G. Krebs' beat beard, here.)
But when you are amidst the flotsam and jetsam of the now, it's a little harder to find the precious pearls. There's great contemporary design on the market, but also tons of retro. There are rare authentic pieces in addition to readily available reproductions. There's cheap, semi-disposable design for the masses, and valuable, hold-onto-for generations handcrafted items.
I love it all. And have accumulated a little of this and a little of that over the years.  I once knew a young couple that landed new jobs, bought a new house, and immediately filled it with coordinated new everything. It looked like the set of a movie — the kind of movie where perfect suburban bliss is soon interrupted by psycho killing talking dolls. But most people, like me, buy, acquire, inherit, make, adapt and thrift shop their way through life and now can call it a "collected look" which sounds so much nicer.
The items in Rough Luxe Home have that collected feel. The pop-up home shop opened this week at 610 SW 12th Ave. in Portland though, on a month-to-month lease, it's anyone's guess how long it will be around. Shop curator Todd Dewey Jantz was a partner in the now defunct JD Madison in The Pearl and brings his eye for design to the table. And the chair. And the accessories. Check out the overhead light fixture made from a drum, mid-century modern chairs, industrial metal shelves, and table lamps that look as if they were constructed by the mad inventor in a steampunk novel.
Jantz is a bit of a furniture geek. Or, more politely, a one-man-all-design-walking-think-tank. He gets a kick out of tracking how one piece of furniture evolved from another and how they both relate to this thing over there. He says his partner describes him as "the only person he knows who goes on line to look at furniture for two hours before breakfast."
Rough Luxe Home, 610 SW 12th Ave., Portland, OR, 503-400-8630
Vivian McInerny is the managing editor of Oregon Home.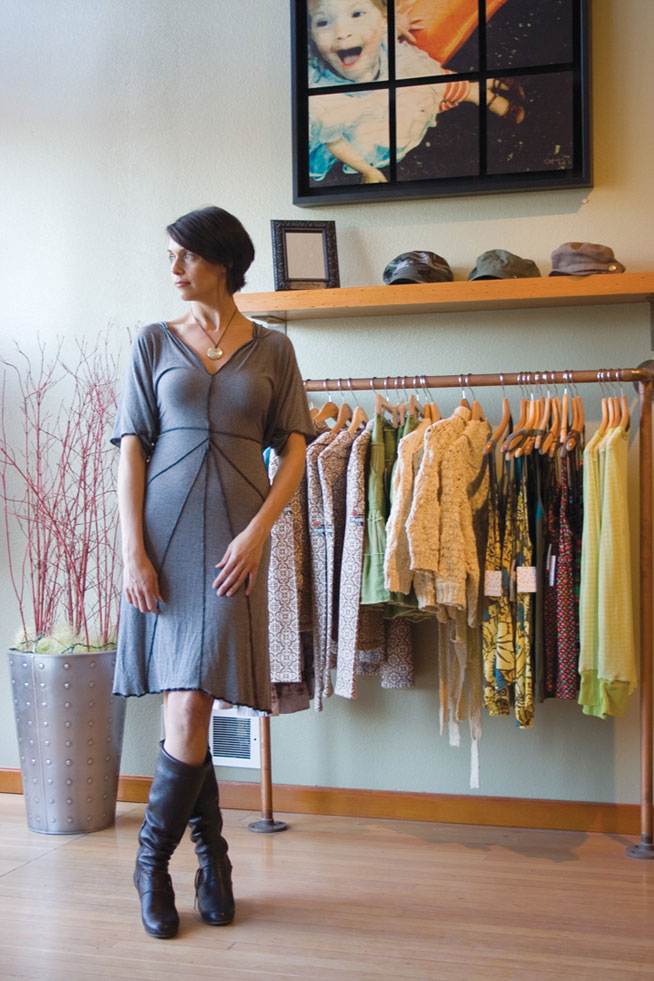 Todd Jantz at Rough Luxe