An ambitious renovation of her family home inspires Southern Oregon-based designer Rebekah Nugent to return to her creative roots.
---
Most college students don't buy a house and attempt a gut renovation, but that leap of faith nearly two decades ago was Rebekah Nugent's first foray into design. Bitten by the real estate bug, she shelved a career in marketing and branding and spent 15 years as a successful broker and home stager. But it was the process of remodeling her own home—during a global pandemic, no less—that helped pinpoint a new direction.
"The process of transforming my own home reignited my creativity," says Nugent. "That's when I decided to relaunch Dwell House with a focus on staging and design, and cultivating a sense of community."
Working alongside Dale Woodruff Construction and designers Diane Shenk (Shenk Design) and Jen Stever (Stever Design) to renovate and enlarge her Grants Pass home, Nugent felt the familiar, joyful buzz of creativity. Together they collaborated on the interior and built an addition that modernized and added functionality for her family of six.
---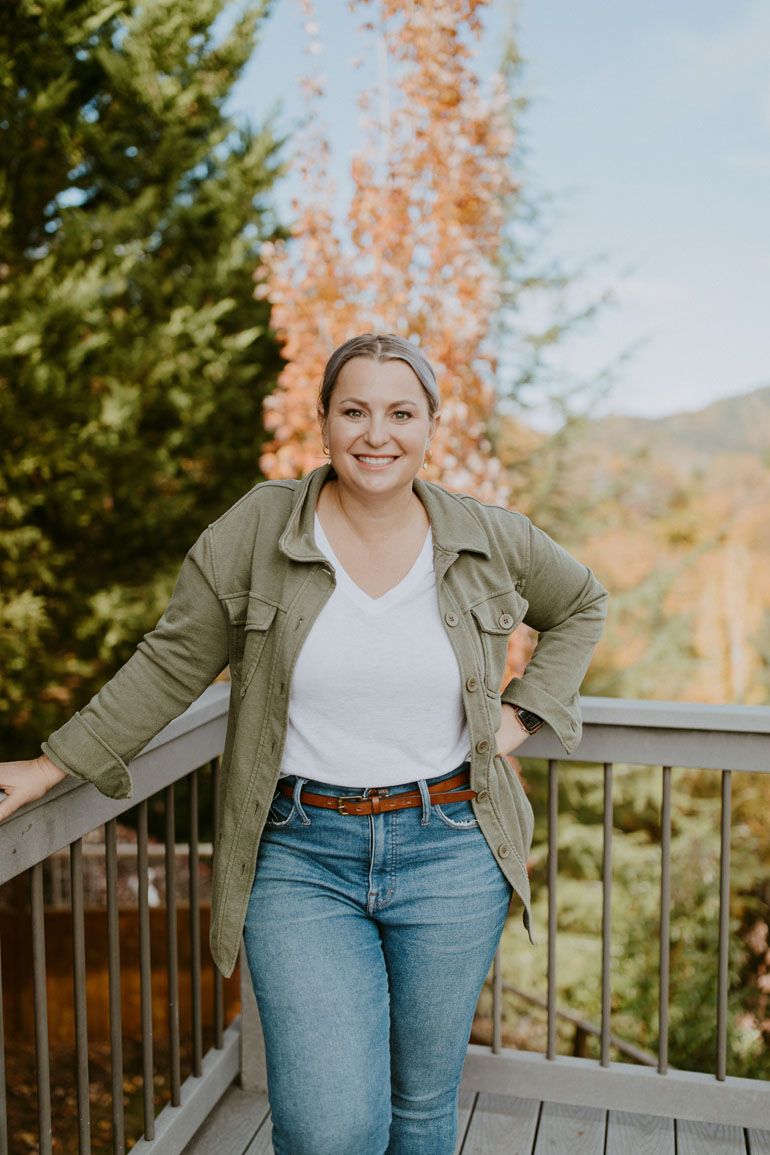 ---
Building Community Through Design
While Nugent's brokerage and staging services were in high demand during the pandemic, the isolation left her feeling disconnected from her local community. That's when the concept for Dwell House Collective took root.
"We wanted to partner with different artists in the community to give them visibility and to offer something to bring the community together," says Nugent.
She opened the Dwell House warehouse for hands-on classes and events like wreath making, macramé for kids and pop-up shops where local creatives sell their wares.
Nugent then built on that momentum to open a retail shop in downtown Grants Pass.
Dwell House Collective stocks accessories and home goods like vintage rugs, candles, room sprays and organic soaps that reflect Nugent's commitment to supporting local makers.
---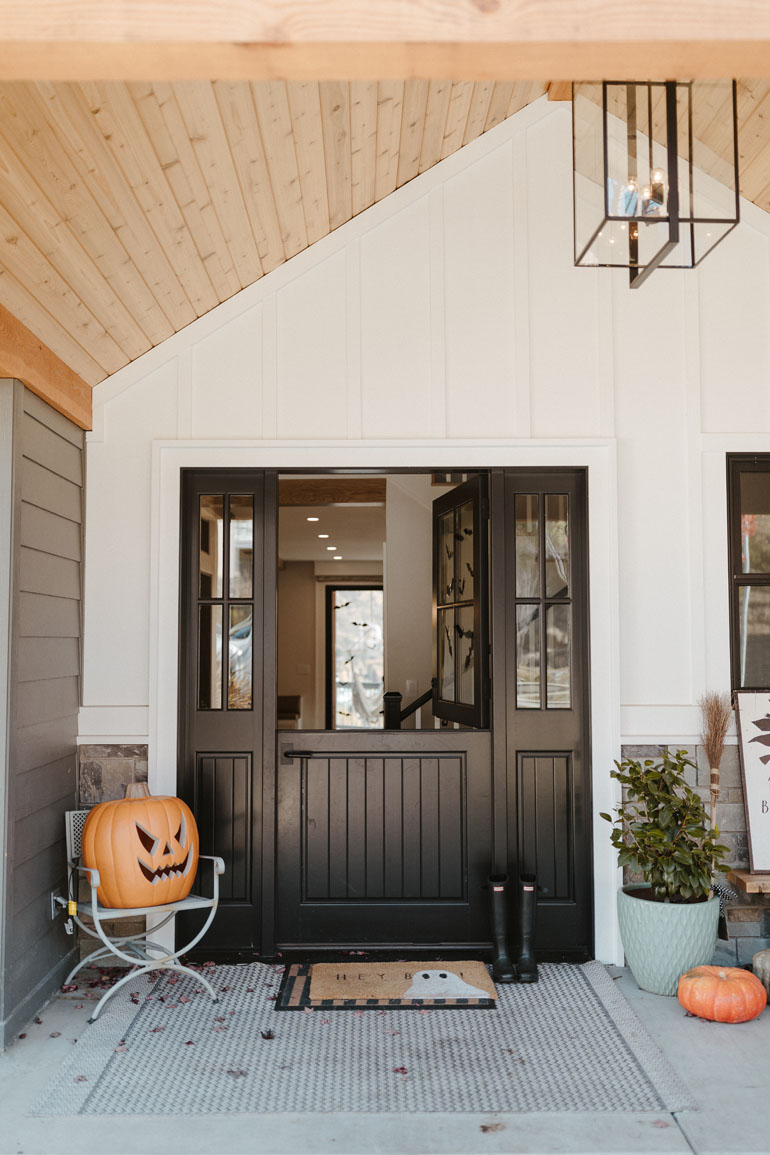 ---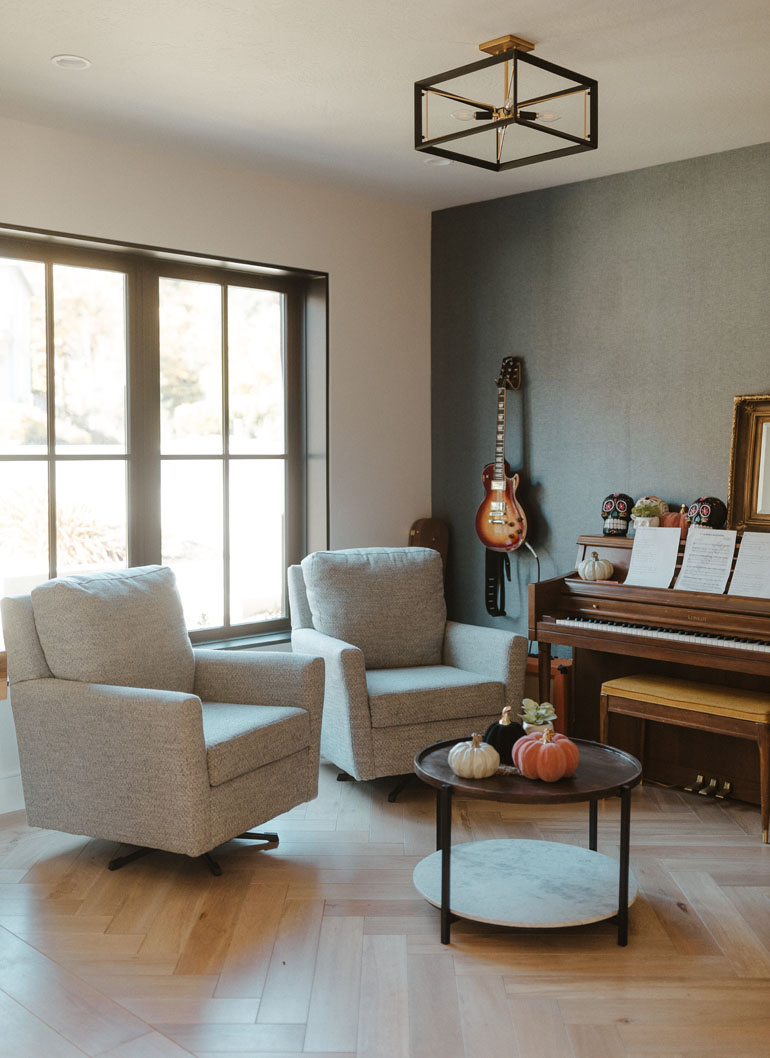 ---
Design for All
As one of only a handful of full-service design companies serving Southern Oregon, Nugent and her team aim to make the process accessible, both from a cost standpoint and by lowering the intimidation factor.
Dwell House offers everything from full-service design to mood boards, floor plans and shopping lists for DIY-savvy clients who prefer to take it on themselves.
Nugent and her team meet clients where they are and build trust in the process. Using inspiration boards as a starting point, they brainstorm how to heighten a space's function and help clients achieve a space that suits their lifestyle and personality.
"Our goal is to make it less of a financial commitment, take headaches out of the construction process and to streamline everything," she says. "We want to be a resource for our clients and help them identify their unique design style."
Nugent takes the same approach to staging, where she combines her real estate acumen with thoughtful design to help sellers get top dollar for their homes.
"We use mood boards, consider the architectural style of the house, then stage and photograph," she says. "It really is a wonderful marketing tool that can have an astronomical return on investment."
---