Photos by Jason Kaplan
If you ask the locals, they'll tell you that St. Johns is known for a lot more than just its namesake bridge. This quaint North Portland neighborhood has its own distinct identity; it's one steeped in its welcoming and friendly small-town feel (where you can't help but run into people you know!) but with the draws of the city life, which makes it a distinctly worthwhile weekend venture. Here are some of our favorite local offerings.
---
North End Barber Company
7433 N Leavitt Ave, Portland northendbarbercompany.com
If you want: A classic trim with a cool vibe
Stepping into North End Barber Company feels like coming home. Offering haircuts, straight razor shaves, and free whiskey and beer, it's the kind of place you go to meet your neighbors and unwind, as much as to get a cool new cut. As a neighborhood, St. Johns may be rapidly changing, but North End Barber Company maintains it's small-neighborhood vibe for all to enjoy.
---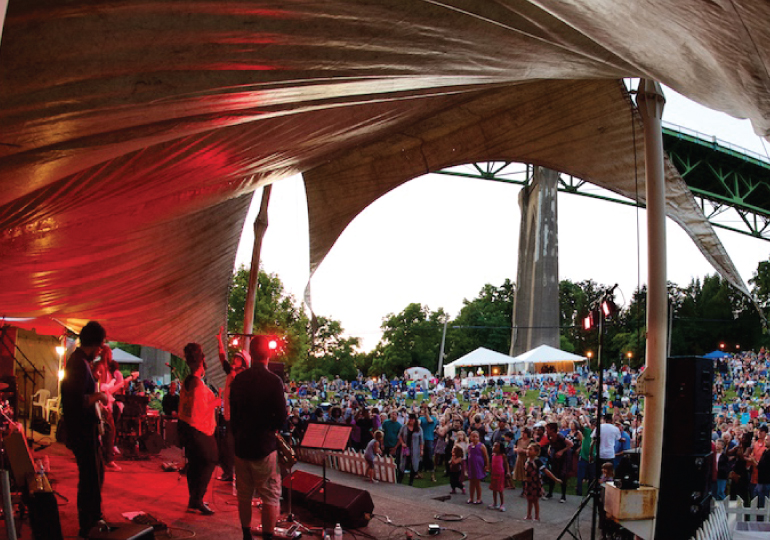 ---
Cathedral Park Jazz Festival
St. Johns Bridge, Cathedral Park, Portland jazzoregon.com
If you want: Good tunes with an inspiring backdrop
A local favorite for 37 years running, the Cathedral Park Jazz festival is the place to see and be seen for fans of world-class jazz. The largest free jazz festival west of the Mississippi River, it plays host to about 50 musicians each year over the course of three days, with the St. Johns Bridge as their backdrop.
---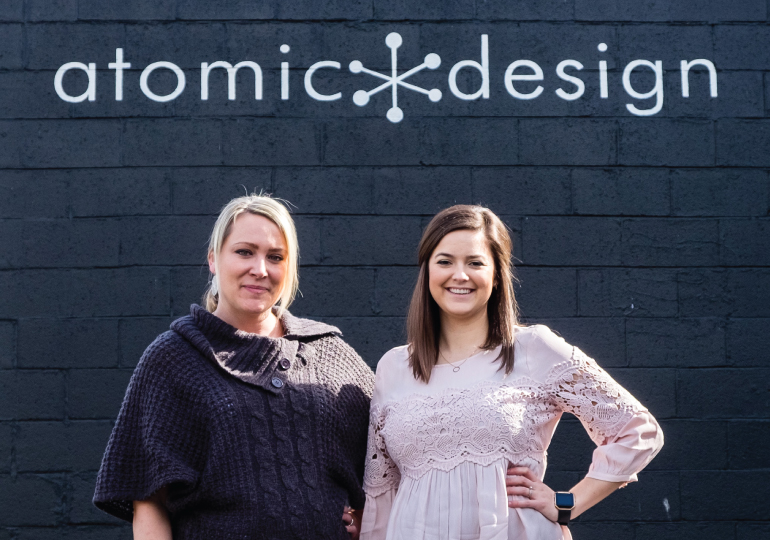 ---
Atomic * design
7441 N Leavitt Ave, Portland atomicdesignpdx.com
If you want: Personalized designs with an imaginative flair
At Atomic * Design imagination, reality and style collide to create inspiring designs for vintage and modern homes in the Portland area, while staying true to St. Johns' small-town feel through personalized and customized consultations and services.
————
10 FACTS ABOUT THE ST JOHN'S BRIDGE
The bridge was the eighth constructed over the Willamette.
The bridge contains 40-story tall Gothic Cathedral Spires and weighs 7,360 tons.
Bridge engineer David B. Steinman chose the green color to harmonize with the forest on the west side.
Steinman said he wanted "to get away from these sad, somber, cold colors and into something warm and bright to harmonize with and be a part of the landscape."
"If you were to ask me which bridge I love best, I would have to say the St. Johns", said Steinman. "I put more of myself into it than any other bridge."
The concrete piers of the bridge are unusual for the period in which they were built because they contain solid steel frame reinforcement rather than just reinforcing rods (rebar) which was common during this period.
When it was completed, it was the longest suspension bridge west of Detroit.
The St. Johns Bridge is 3,834 feet long.
Portland society wasn't too eager to pay for another bridge, so average citizens of Linnton and St. Johns went to every school and Grange in Multnomah County and performed vaudeville acts that dramatized their need for a bridge to replace the ferry.
It was completed in 21 months and was a million dollars under budget.