Publisher Courtney Kutzman of Oregon Home ventures to Meredith Lodging's Crown Jewel in Depoe Bay, this time with a large group of friends (and their babies!), in the latest edition of our Home Away From Home series.
---
Vacations with our friends used to be easy, spur-of-the-moment dashes out of town. While our days of impromptu getaways (and traveling light) are over, and a new era of overpacking, nap times and strategic planning are here, these family vacations are by far the most rewarding. Here's how best to gather in a group and please the crowd in the process, all while making unforgettable memories.
---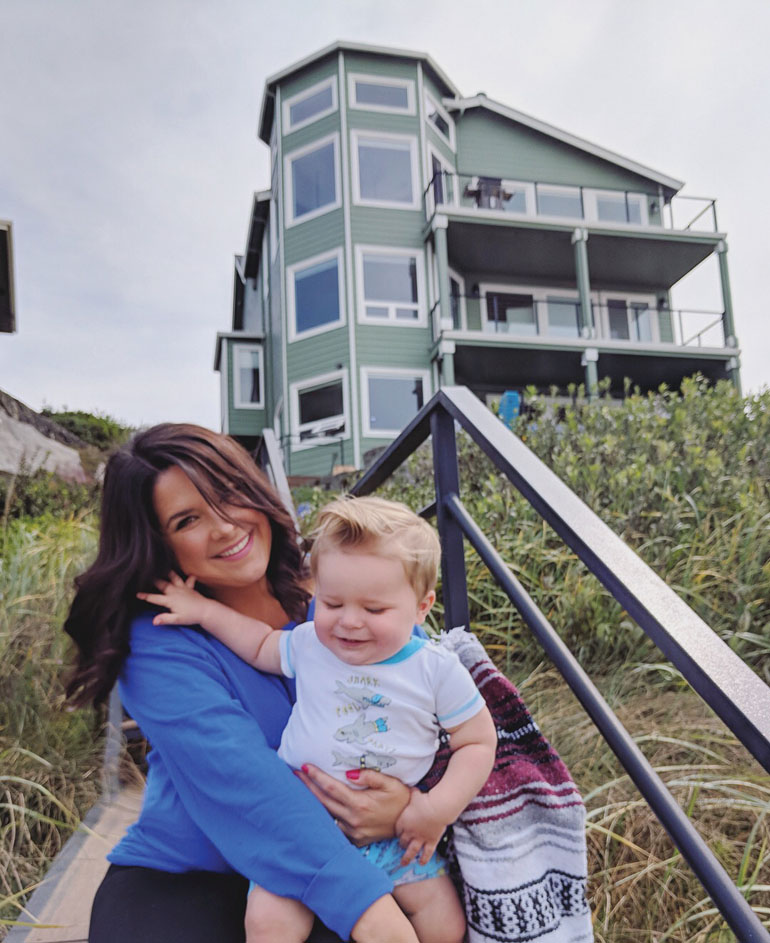 ---
CROWN JEWEL
The Specs:
Sleeps 12 | 4 king bedrooms | 4 full baths, 1 half-bath
This opulent, oceanfront retreat has a great layout for groups. On the top floor you'll find the chef's kitchen and great room, where everyone can gather for food and drink while enjoying the jaw-dropping views. You'll love the large table, stunning chandelier, cozy fireplace – and did we mention the views? The spacious sleeping quarters make up the second floor providing a quiet sanctuary for all. Head to the lower level to feel like you're in a private boutique hotel complete with a sauna, a steam room, a bar, a game room/pool table, another fireplace, and a hot tub facing the ocean.
A quick 44 steps (we counted!) from the back deck and your toes are in the sand.
---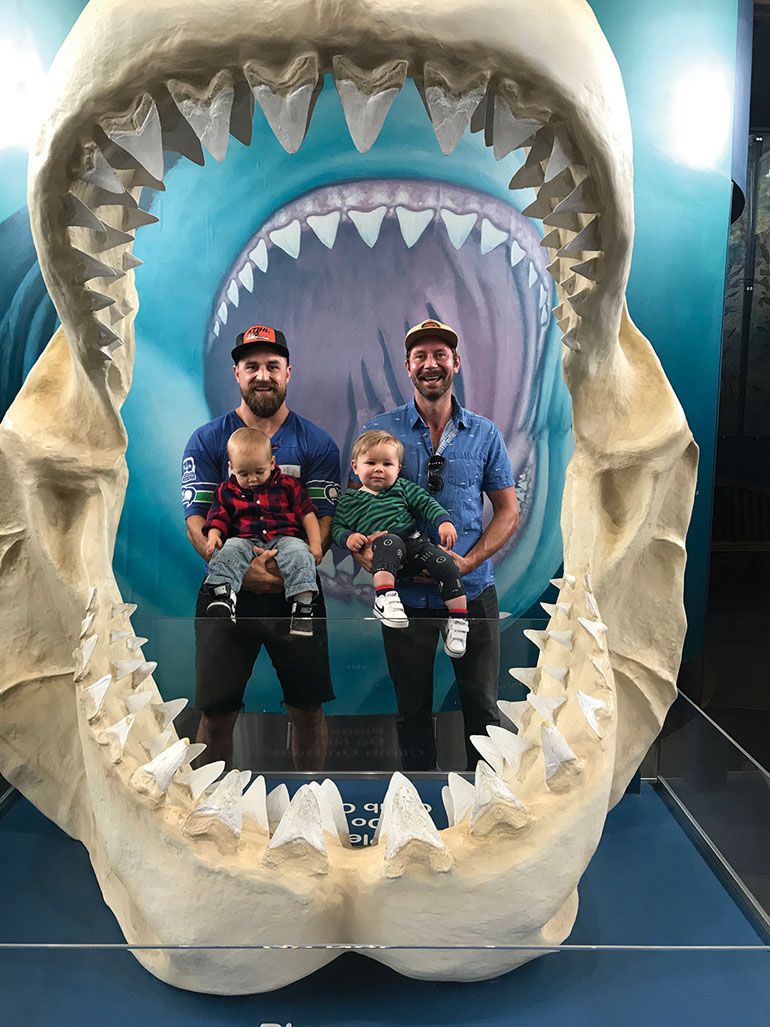 ---
THE NEIGHBORHOOD:

Crown Jewel is found at the end of a quiet, secluded street right at the edge of the ocean. The community is minutes from a grocery store, great dining and charming downtown Depoe Bay.
---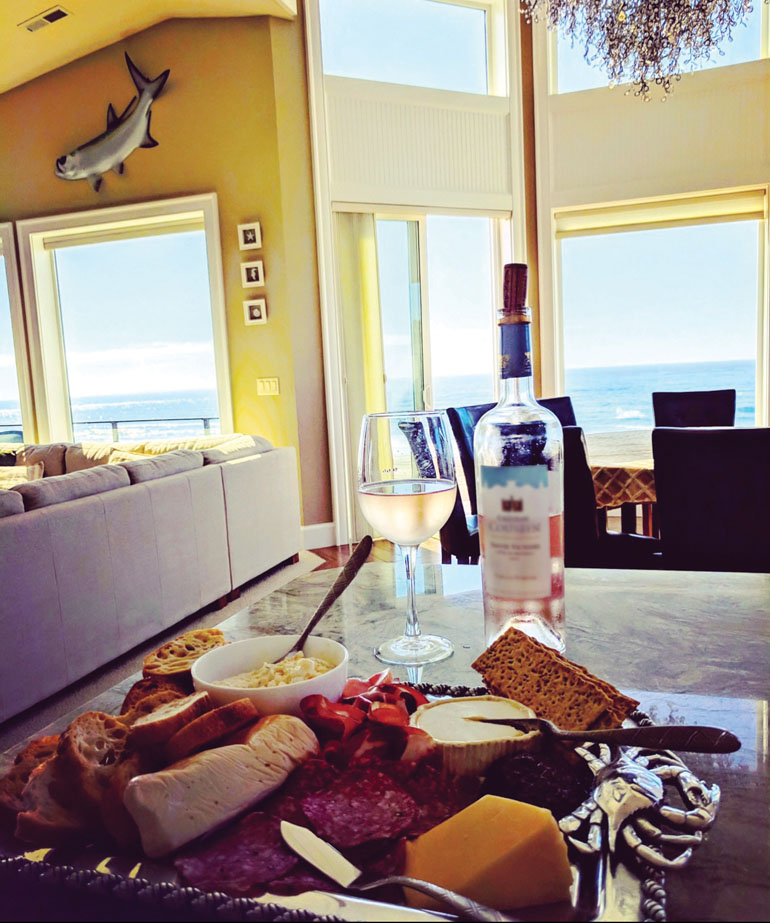 ---
CROWD-PLEASING HOME AWAY FROM HOME TIPS:
Meal management. Plan meals ahead of time and make them fun, collaborative experiences. Cioppino was a great recipe for the group on a stormy day. Make enough for leftovers (you'll want them).
Sharing is caring. Five babies = five high chairs? I think not! Bring one or two and share. The same thing goes for toys and snacks.
Clean as you go. When there are 10 people in a house, it is easy for dishes to pile up.
Out and about. Load up the car and head out to some great local attractions. We dined at Tidal Raves and The Horn Public House and Brewery. We also took a day trip to Newport, visited the Oregon Coast Aquarium and joined the sea lions for happy hour at Clearwater Restaurant.
Cheers! Bring your favorite bottle of wine, beer or a cocktail to share with the group. Family travels have their challenges, but nothing is better than the moment when the little ones are peacefully sleeping and you can toast to a day well spent with your friends. We like to call that moment "mom-o-clock."
---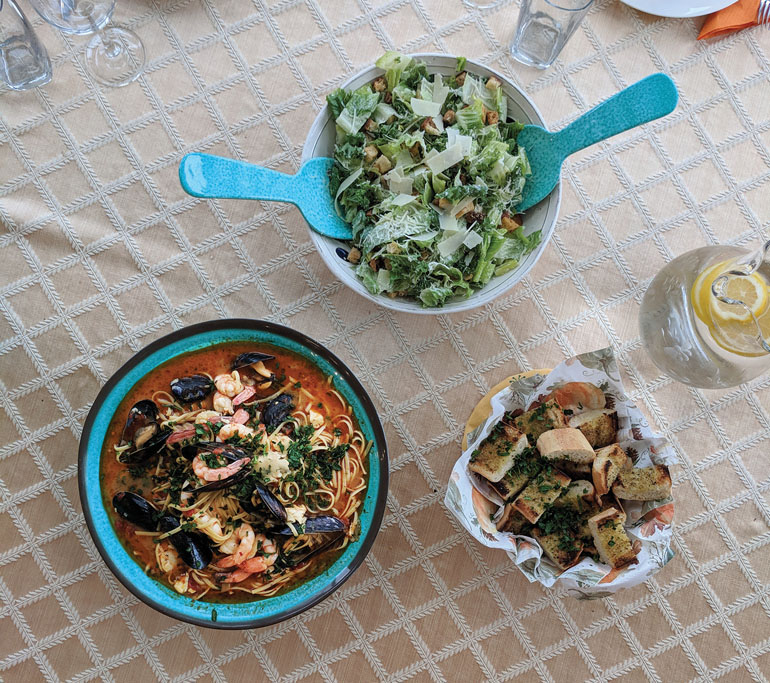 ---
CIOPPINO RECIPE
Ingredients:
5 medium-size diced shallots
6 cloves garlic
1/3C fresh Italian parsley
1t red pepper flakes (optional)
6T unsalted butter
3T extra virgin olive oil
2T saffron
3/4C dry white wine
1 can crushed tomatoes
1T dried oregano
2T tomato paste
Salt & pepper to taste
16oz chicken stock
2C fish stock
3 bouillon cubes
Juice of 1 lemon + zest
12oz linguine
1 salmon or halibut filet
1lb mussels
1lb shrimp
Preparation:
Sauté shallots, garlic, parsley, and red pepper flakes in butter and olive oil. Add saffron, white wine, crushed tomatoes, tomato paste, salt and pepper, and cook until softened. Add stock, bouillon, lemon juice and zest, and cover. Simmer for an hour. Remove cover and let broth reduce. While broth is reducing, cook linguine. Once pasta is cooked, add to broth. Finally, add the seafood. Start with the filet and follow with mussels and shrimp. Once seafood is added, turn off the heat. Cioppino is ready when the shrimp are pink and mussels have opened. Serve with garlic bread. The broth is made for dipping! Voila!
Enjoy!
---
Let Meredith Lodging Help Find Your Perfect Home Away From Home
1-855-318-0921
meredithlodging.com
#homeawaywithmeredith