Oregon Home publisher Courtney Kutzman and her family spent a perfectly sunny early spring weekend in Bella Beach. The picturesque Oregon Coast neighborhood near Depoe Bay was the location for the latest edition of our Home Away From Home series with Meredith Lodging.
---
Spring has a way of inspiring us to let go of things in our home we don't need and to put more thought into what we bring in. With these thoughts in mind, I felt motivated to give a more meaningful birthday gift to my husband, Nate, rather than bring more things into our home.
---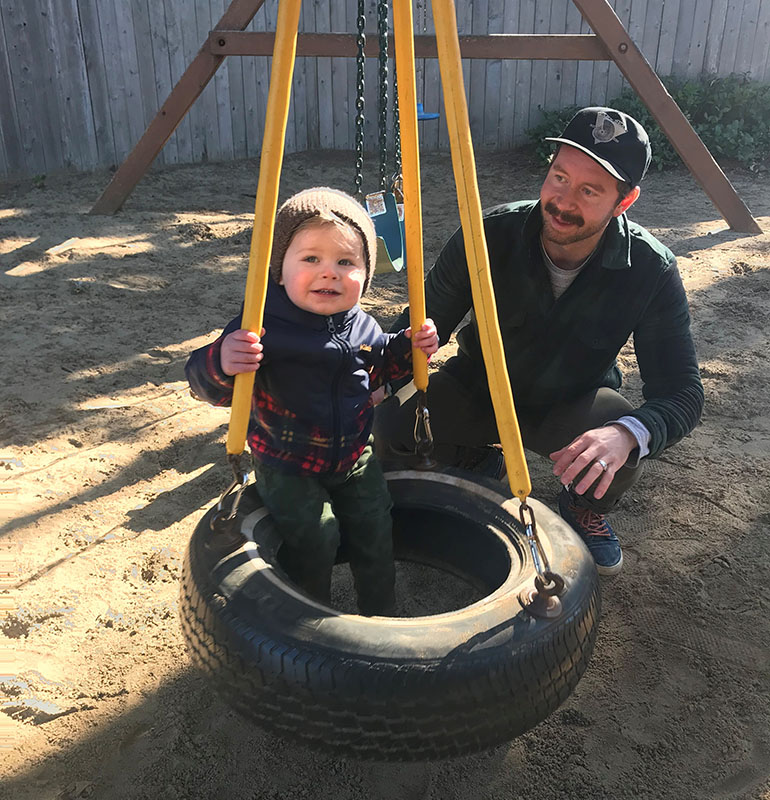 ---
There is no better gift than time spent together in a beautiful place. Add to that a menu of the guest of honor's favorite meals, coffee, music, and perfect sunsets on the beach, and you have a birthday getaway for the memory books.
---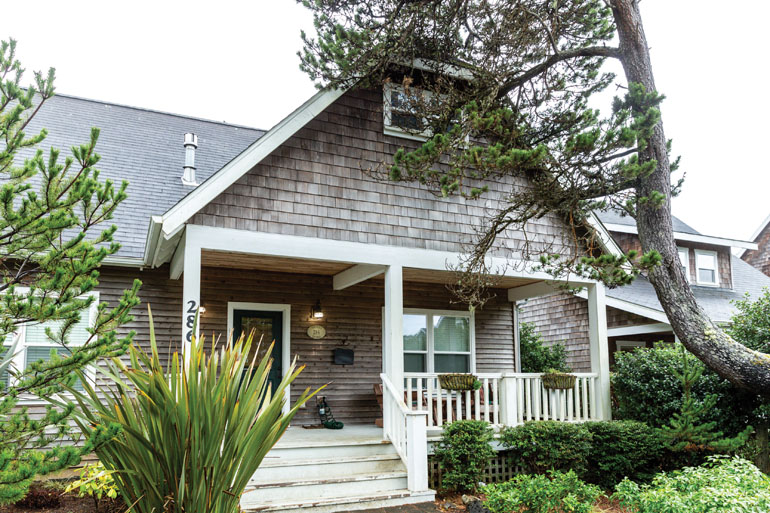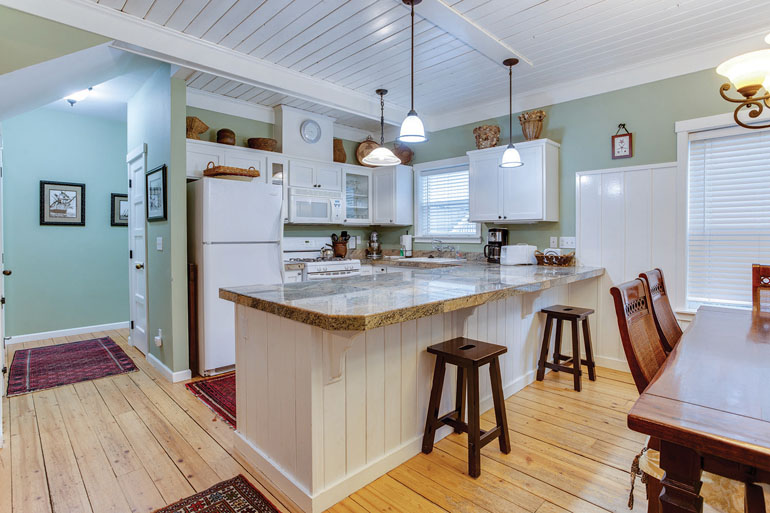 ---
VINTNER'S COTTAGE BY MEREDITH LODGING
The Specs:
Vintner's Cottage, Bella Beach: This quaint community is a picture-perfect family vacation spot with everything you need to make your stay feel like home.
Sleeps 10
Four bedrooms
Three bathrooms, one half bath
Cozy fireplace in living room and master
Hot tub surrounded by trees
Computer/office area
Exercise room
Wine cellar (select a bottle during your visit)
Carriage house
Two-minute walk to the beach
---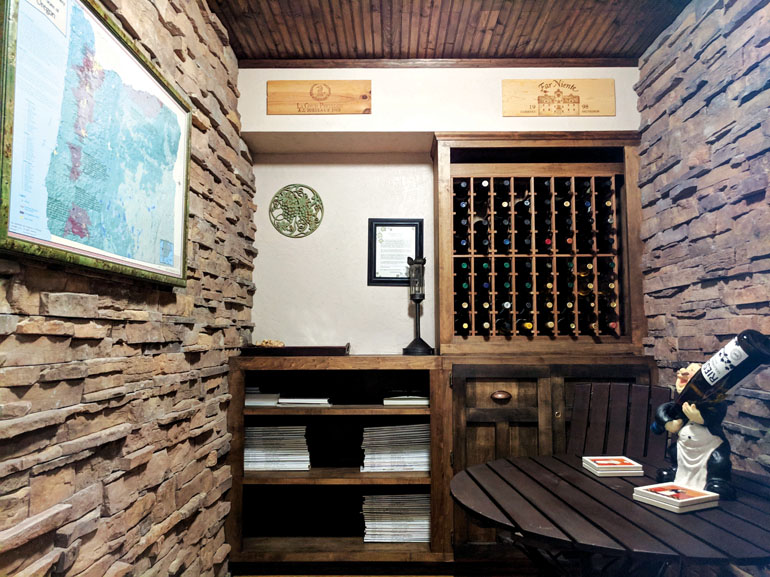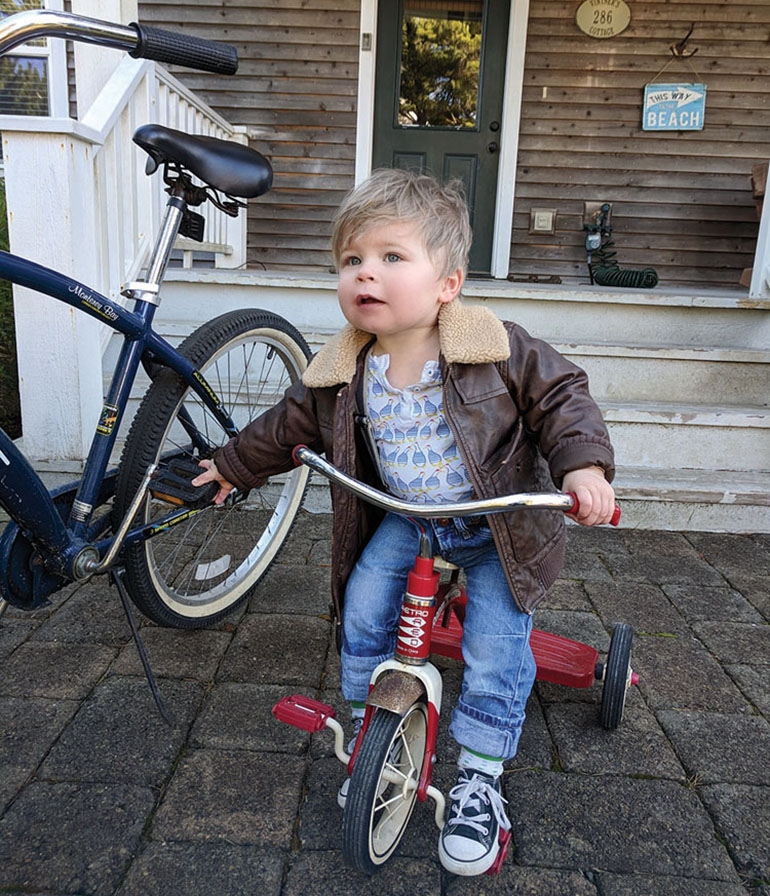 ---
TRAVEL TIPS: YOU SAY IT'S YOUR BIRTHDAY
Know your crowd. When selecting a vacation rental for a specific celebration, keep the guest of honor in mind when choosing. Pick amenities the birthday guest can enjoy.
Plan a favorite meal. My husband is a huge seafood fan. Barnacle Bill's Seafood Market made meals on this getaway easy and delicious.
Fun finds. In the garage of Vintner's Cottage we found a Radio Flyer trike for the little one and a beach cruiser ­— such a fun way to adventure through the sweet neighborhood.
---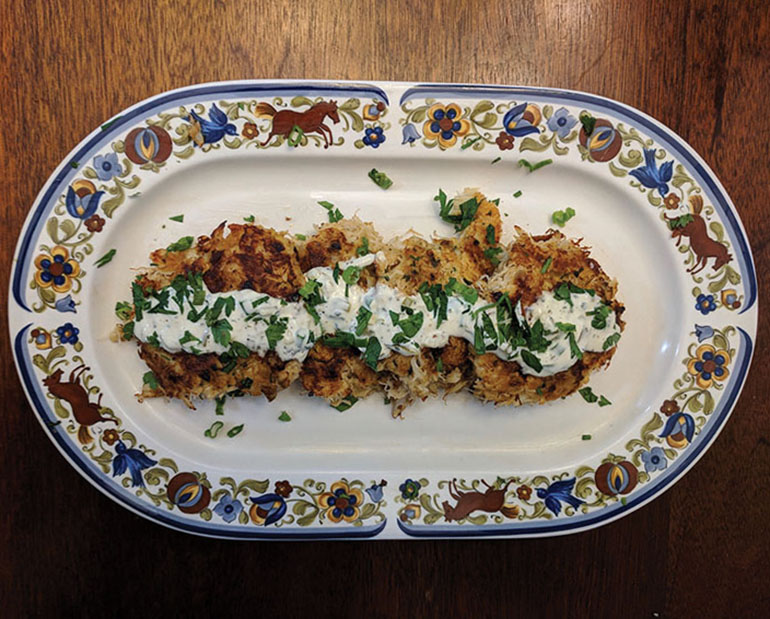 ---
BIRTHDAY BACON CRABBY CAKES
Ingredients:
2 oz. bacon, cubed
1 T butter
2 medium-sized diced shallots
2 cloves minced garlic
2 T Old Bay seasoning
1 lb. lump crab from Barnacle Bill's Seafood Market
2 large eggs
1 medium lemon, zested and squeezed
1/4 C panko breadcrumbs
1 1/4 C mayonnaise
2 T Dijon mustard
3 T whipped cream cheese
1/2 C flat-leaf Italian parsley
2 T relish
salt and pepper
1 T olive oil
Preparation:
Sauté bacon in skillet and set aside.
Sauté butter, shallots, garlic, and Old Bay seasoning on medium heat until shallots are translucent. Transfer to large bowl.
Add lump crab, bacon, eggs, lemon zest, half of the juice from one lemon, breadcrumbs, 1/4 C mayonnaise, Dijon mustard, parsley and cream cheese.
Mix together so all ingredients are combined, but do not overmix. Keep the crab in large pieces rather than to the point where it's shredded.
Add salt and pepper to taste.
Tartar Sauce:
Combine, 1 C mayonnaise, 1 T Dijon mustard, relish, lemon zest, other half of lemon juice, 1 T Old Bay, and set aside.
Cooking Instructions:
Form the crab mixture into round, flat shapes. Work in hands until each one has structure. This will help keep it from falling apart while cooking.
Add olive oil to skillet on medium heat.
Add one crab cake at a time, and do not overcrowd the skillet. Skillet should be hot enough to sizzle slightly as you add each cake.
Cook three minutes per side or until browned and cooked through.
Plating:
Put the cakes on the plate, add tartar sauce and remaining parsley. Make a toast with a nice glass of wine and dig in!
---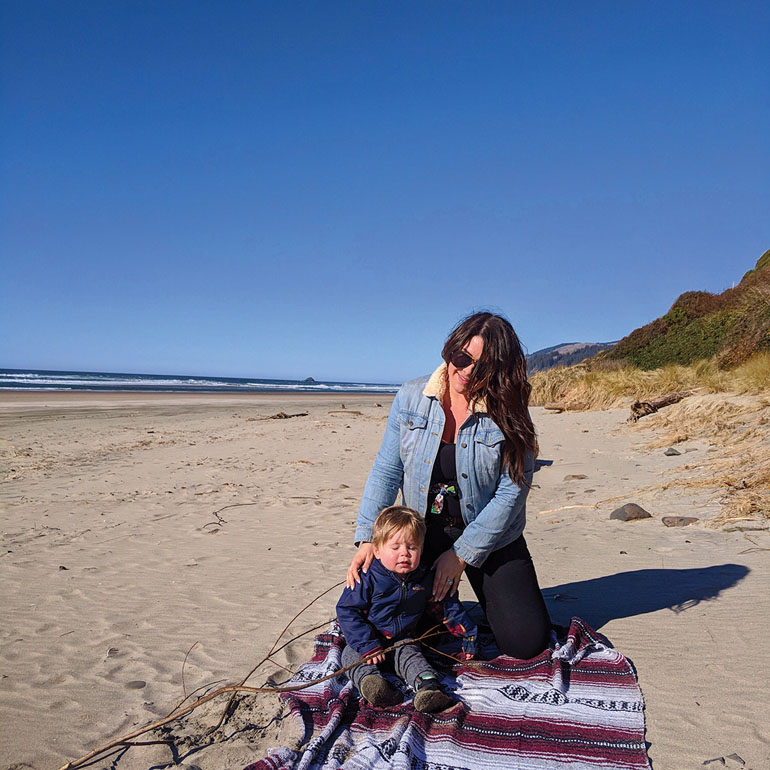 ---
Let Meredith Lodging help find your perfect home away from home
1-855-318-0921 | MeredithLodging.com | #homeawaywithmeredith