Interior designer Mandy Riggar makes joyful spaces.
Photography by Colleen Amelia
---
For as long as she can remember, Mandy Riggar has loved working with spaces. Her parents owned a construction company, and she grew up in a home they remodeled themselves.
"I was constantly following my dad around with a tiny hammer and measuring tape," Riggar says.
After design studies at Oregon State and a career that led from Neil Kelly and Vanillawood to work in brand strategy at Nike, Riggar launched her own interior design studio on her 30th birthday. The vibe? Simplicity and design that feels easy.
"There's enough noise and seriousness in the world already," Riggar says. "My hope is my clients feel like they can really live and relax in their spaces."
---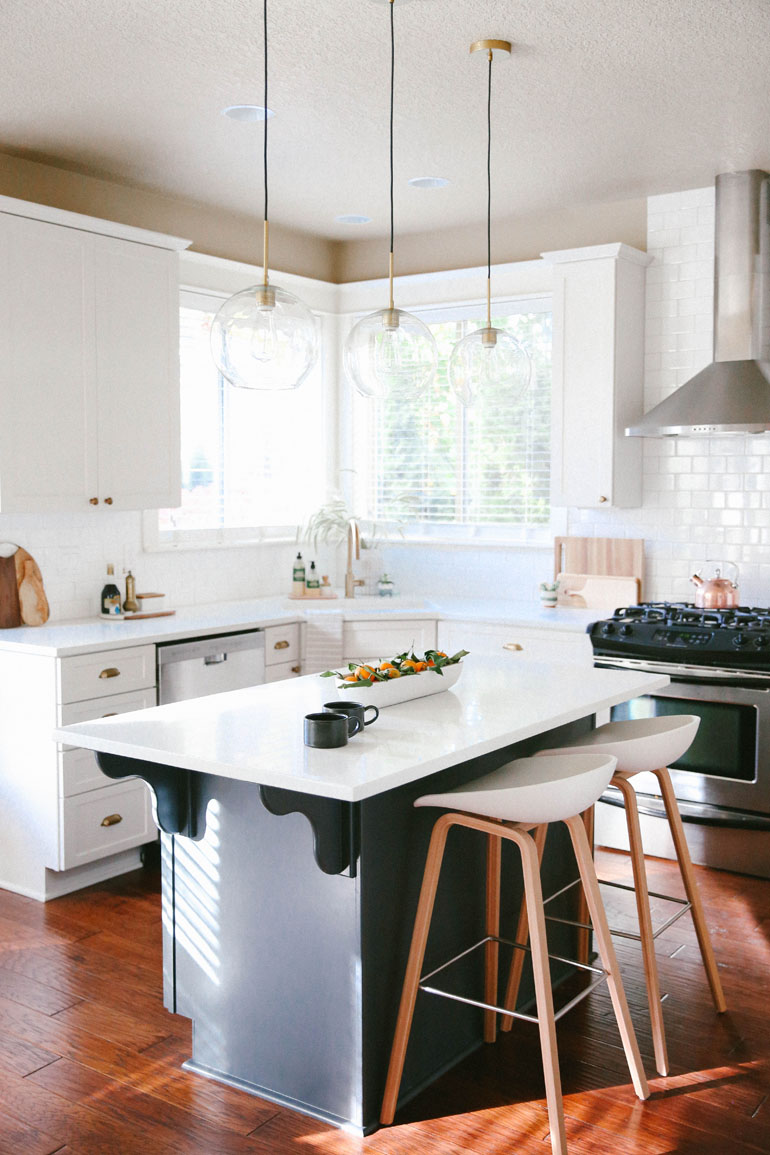 ---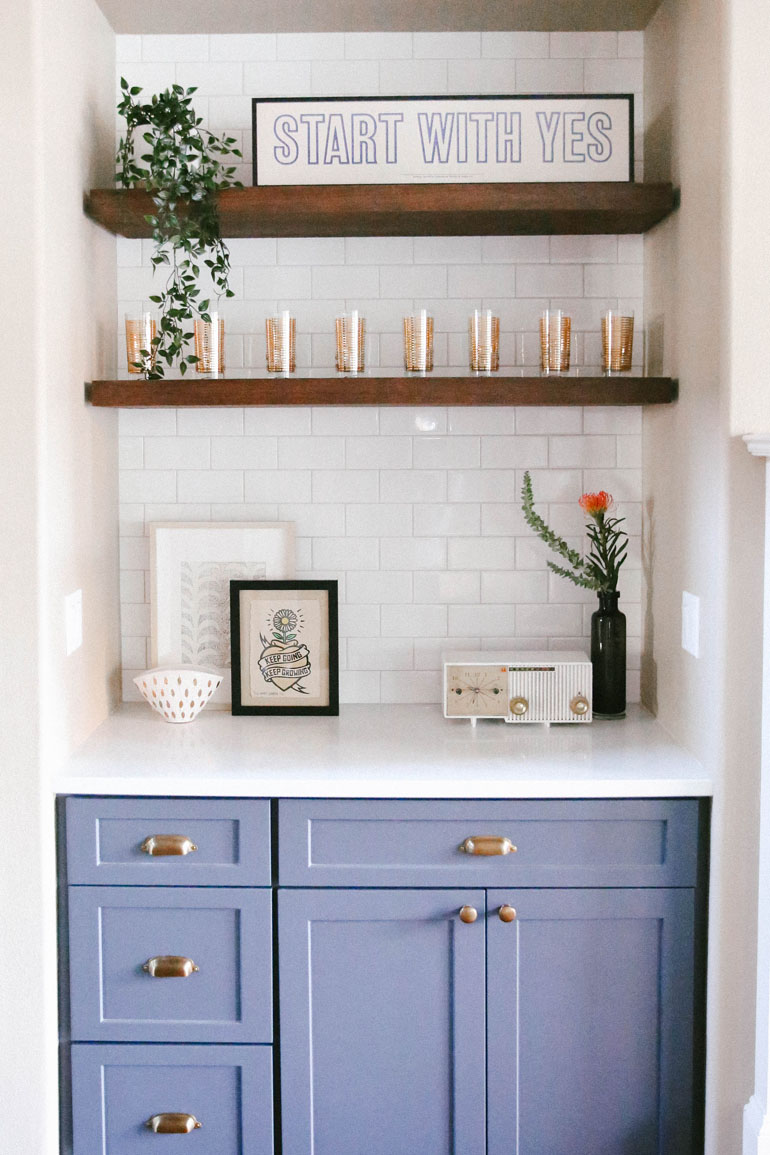 ---
On the connection between spaces and emotion:
"I think I've just always recognized the connection between my surroundings and how I feel. I've always been infatuated with my spaces, whether as a child in my bedroom growing up and constantly repainting it ­­— thank goodness my parents recognized this as a creative outlet!) ­­— to today, living in my first own home."
On how to bring more joy into spaces:
"I always incorporate brightness through layers of white and color. Color is scientifically proven to affect mood, so I always aim for a bright and energetic color palette, without it feeling too overwhelming. I like to use lots of fun, unexpected, bold moments — something a little cheeky and fun that puts a smile on your face!"
On her modern, fresh aesthetic:
"I would add simple and bold. I strive for simplicity but not boring or muted. I love pops of color and think it adds lively energy to a space. Simplicity is also important to me — I believe we can have simple spaces filled with intentional pieces, without feeling too stark or having that 'don't touch anything' feeling."
---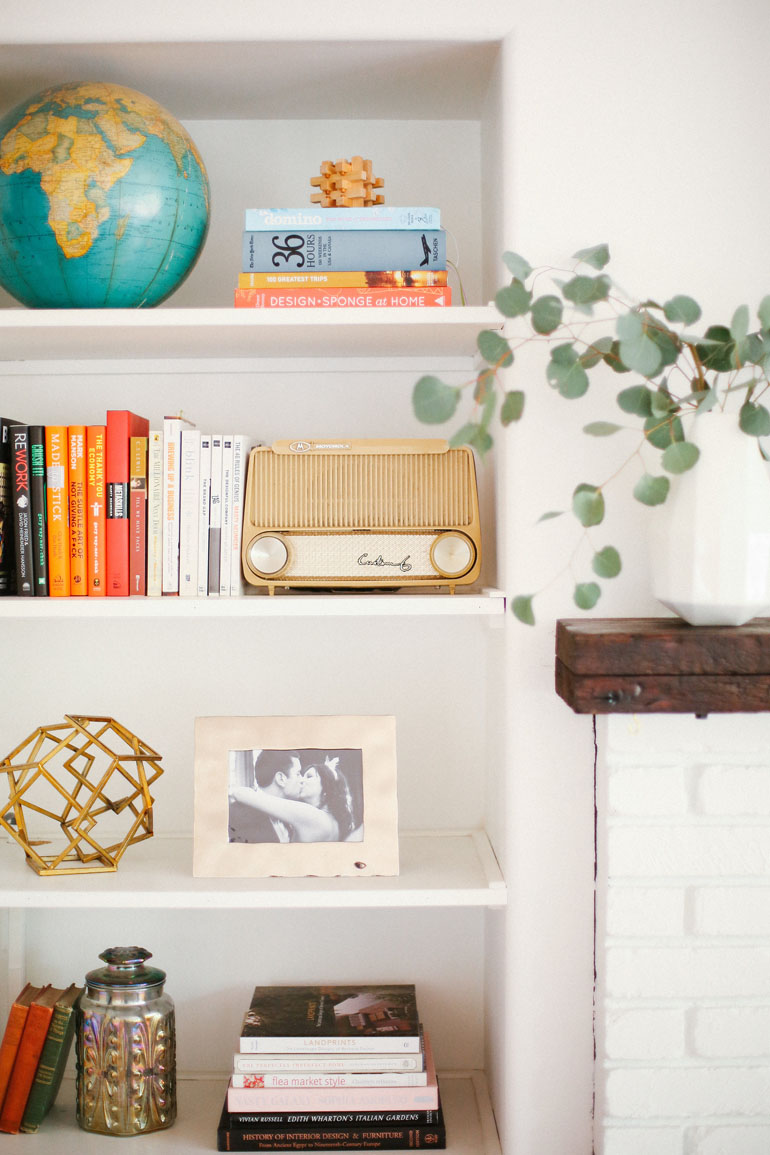 ---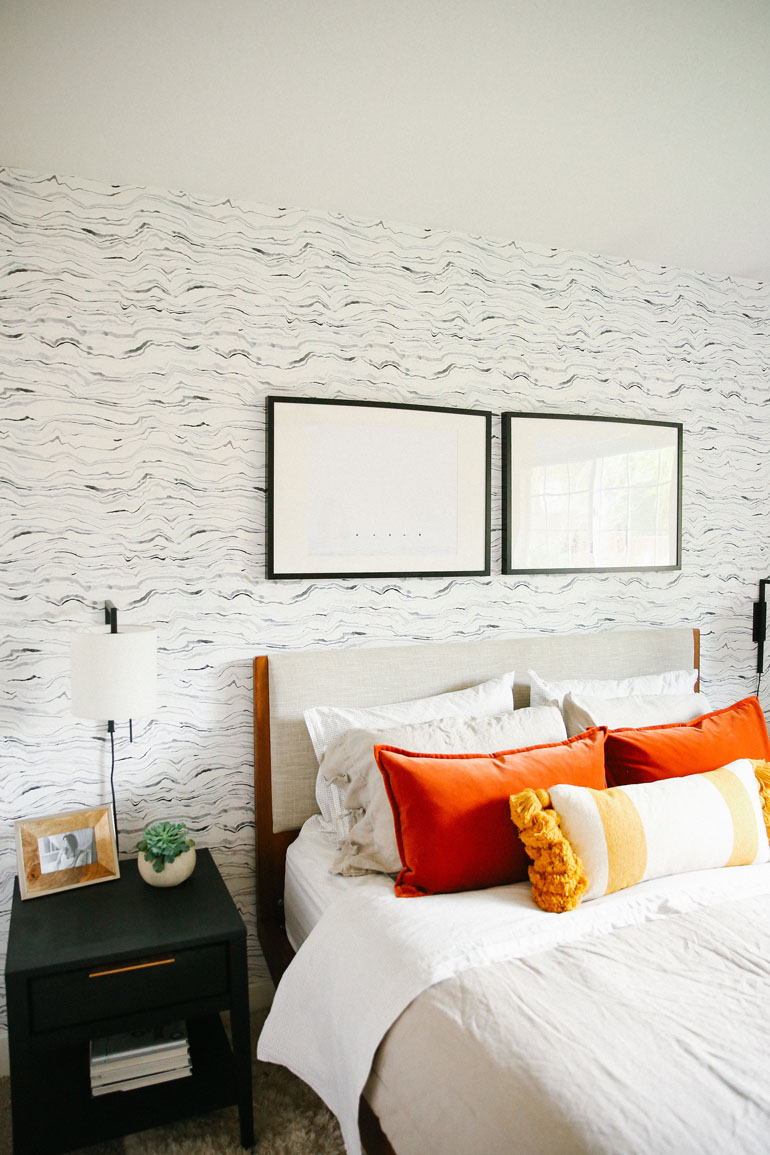 ---
On keeping the focus on joy across architectural styles:
"Joyful spaces, to me, mean spaces that are intentional, bright and energized. Each space, whether residential or commercial, has bones to it, and each client has a different vision. A major design ethos of mine is to ensure design decisions feel natural to the space, so it's not glaringly obvious a space has been remodeled. This means adapting to each space and letting it's inherent charm shine, while layering in clean lines, bright colors — including white! — and texture."
On the pleasures of wall messaging:
"I have always been a fan of word art! I like certain moments in spaces to stop you in your tracks, and I think word art is a powerful way to do this. It can shift your perspective — make you pause, think and reevaluate how you're going about your day. Maybe it'll even help turn your day around or re-inspire you. I like to design with good vibes to encourage good times!"
---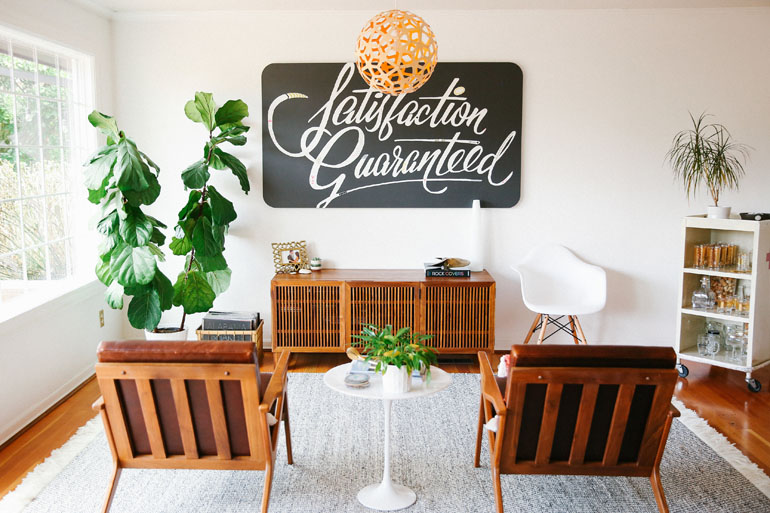 ---
Mandy's Four Joyful Fixes (for any space)
1. Declutter. Remove anything that doesn't spark joy (the Marie Kondo way!). You'll be able to breathe easier in your space. When you have too much stuff, it can feel overwhelming, and that can lead to your entire day feeling overwhelming.
2. Love. If you really love something, just do it! Maybe wallpaper, a paint color, artwork or accessories. Whatever it is, don't overthink it — if you love it, it will work.
3. Lighten. You'd be surprised how big of a difference white walls can make, even if your space is already fairly bright. A fresh coat of white paint (my favorite is Benjamin Moore Chantilly Lace) can completely change the feel of a room. Plus, it's an affordable, easy project.
4. Grow. If you don't have a green thumb, go for easy-to-care-for plants. Plants inspire whimsy and are a breath of fresh air.
---