A former aerospace engineer creates dream wine rooms for his clients.
Designer: Sommi Wine Cellars
Construction: The Grout Company
Interior Architect: Candace Ullal, CU Design
Cabinetry: Makers Woodworks
Metalwork (Bend): Orion Forge
Metalwork (Portland): David Bertman
Leatherwork: Link Leather
Displays: Marketcraft
---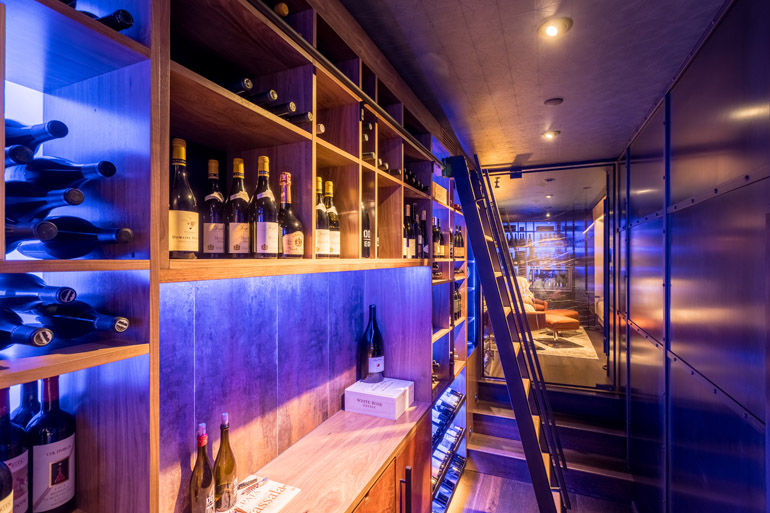 ---
For Vieng Oudom, wine and design go hand in hand. Whether he's working on a clever, under-the-staircase wine cabinet, a tricked-out wine cellar ready for a party or an elegant, state-of-the-art facility for a world-renowned Oregon wine producer, the former aerospace engineer and owner of Sommi Wine Cellars knows how to find sleek, stunning and stylishly fun solutions for custom wine projects.
Sommi launched six years ago when Oudom was trying to help his sister with a wine-storage project and was unsatisfied with what was out there. "I knew I could do something better," Oudom says.
---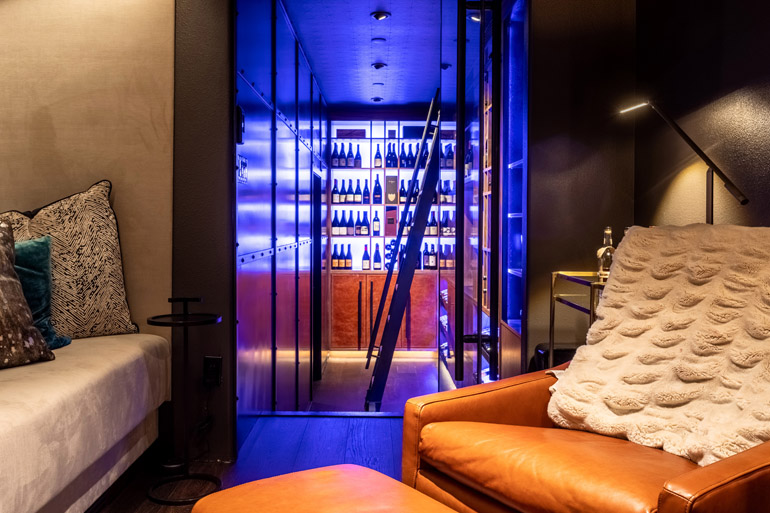 ---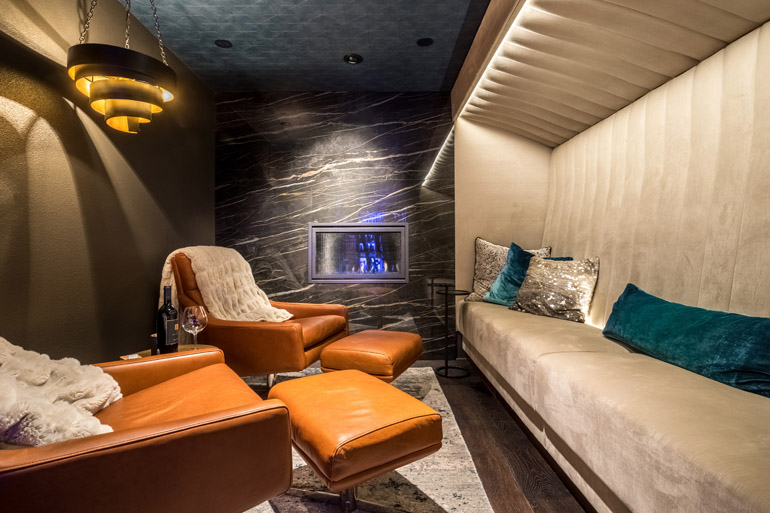 ---
Now Sommi is a premier designer of custom wine installations and cabinets, with projects reaching well beyond his home base in Portland. His Eagle Point project, for a couple in Southwest Portland with a view of the river, is one of his most ambitious to date, with storage for 1,000 bottles, professional-grade cooling, and modern/art deco details in the gathering spaces.
Style is paramount to Oudom, whose projects always get the right send-off. "I always come back to have a glass of wine with my clients," he says.
---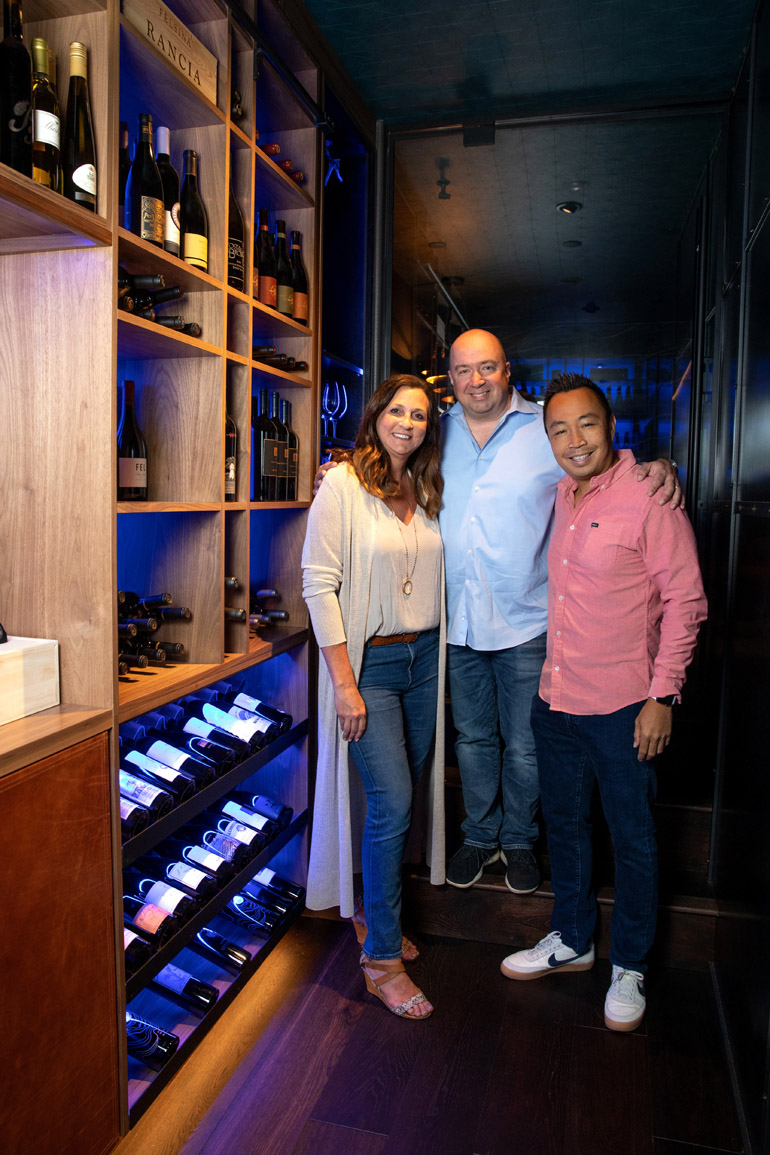 ---
Wine-Storage Dreams? Start here.
Know your collection. Consider what ideas shape your collection. What is its size and your collecting style
(do you love labels and want them showing?), and what are the storage requirements of your wine?
Pick your space. Get creative with where you can install your wine room. Is it an under-the-stair secret, a full-basement dream project or a wine wall in an existing room?
Create a budget. Wine-storage projects can range from a simple tabletop rack to the most expansive of full-room renovations. An ambitious project (like the one featured here) can involve half a dozen or more professionals, so plan your budget accordingly.
---