These are the Olympic gymnasts of lights. They're tiny, flexible and shine bright.
The new Invisiled lights from WAC Lighting look a bit like narrow pieces of fancy tape embedded with lots of little LED lights. Make that really, really narrow pieces of tape. The light strips are less than 1/8th inch tall which means these words stand taller. And they're less than 7/16th inch thick. (There are papers out there envious of that slim physique.)  They're easily tucked under cabinets to brighten counter tops, the better to see those carrots your chopping. Or slipped behind crown molding for drama worthy of a Hollywood movie set.
And, like tape, they have an adhesive backing for easy installation.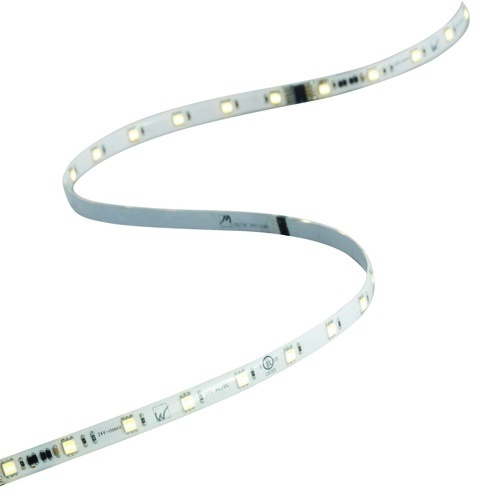 They come in one-foot or five-foot sections — or two-inch sections for teeny-tiny spots — and can be cut to size on the job.  Up to 40-linear feet can run off a 100-watt power supply. Even cooler: The LED tape can also be put on a dimmer to control mood lighting.