As a dedicated sun lover, this is a hard time of year for me. Very hard. And when life gets hard, there's really only one thing to do. Shop. Shop a lot. If you also need to distract yourself from wind, rain, falling leaves and a fading tan, here are some outing suggestions.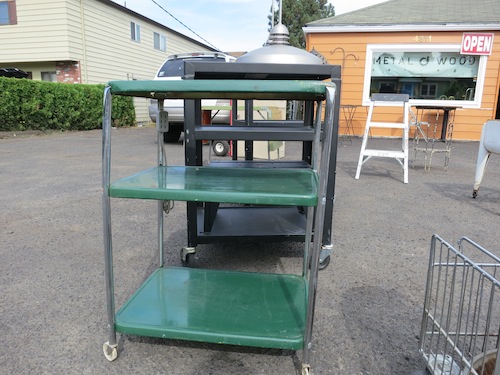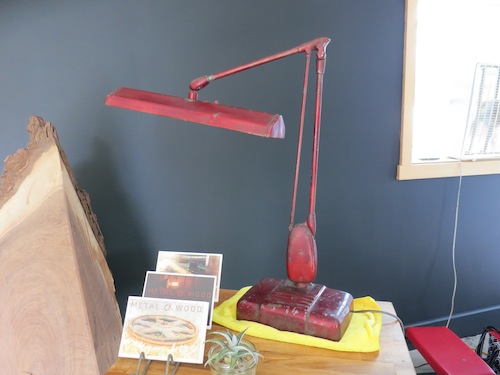 First, the Metalwood Salvage storefront is open for biz. (Woo hoo!) Remember: Metalwood Salvage wants to disrupt the "buy–destroy–re-purchase cycle." They want their inventory of salvage to be affordable and accessible, and they are putting their storefront behind this talk. I paid them a visit and came away with a tall, milled block of wood to serve as a tiny table next to my favorite chair (perfect size for a cocktail), a large red gas can (!!), a small old metal vanity tray, an old pair of scissors, and a green vice. How much did I spend? Wait for it…$51. No joke. This place is cool, and so is the crew. Old road signs are hopefully coming in (none were available at the time of my visit), and one of the owners is planning to use some of them to make the shower stall in his own tiny house – destined for Caravan on Alberta. The Metalwood space is constantly changing. Know why? The inventory moves quickly due to the very good prices. I would recommend stopping by frequently. That's my plan. I want some road signs. (Check out the cool rolling rack and lamp above.)
Next on the list is Kalama, WA. You may have noticed Kalama when driving to Seattle. It's a wide spot in the road 30 miles into Washington. The downtown area is directly off the freeway, two seconds off the exit, two seconds back on. Kalama is an odd little town, but it has one compelling reason to get off the freeway – there are antique stores. And if you score a find in a small town like Kalama, it's likely to have a price tag far below what you would find in PDX (the tablecloth and napkins below were $13). I've been hitting up the Kalama antique stores for years, and it's been a fruitful habit. I'm still carrying a vintage alligator bag from one of them that I bought for $30.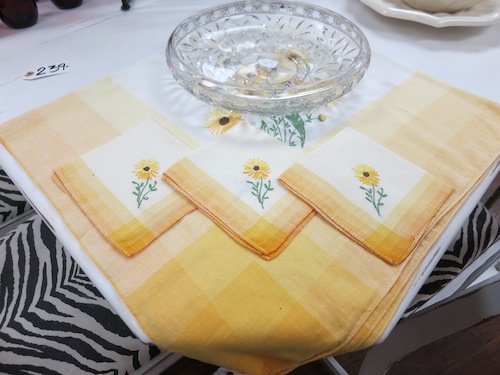 Back in Portland, friends and I hit the Kenton neighborhood as rain was pouring down. Pouring. A supersoaker kind of afternoon. But we found an incredible store that made up (a bit) for the rain:  Give and Take Resale. Have you ever been in a store that has a horrible vibe? Maybe it smells funny, or is set up in an odd manner, but for whatever reason, you just want to leave? Well, Give and Take is the opposite. This store has a fantastic atmosphere. We wandered in the space for quite some time (and it's not large), and one of my friends spent $3 for a set of tiny plates.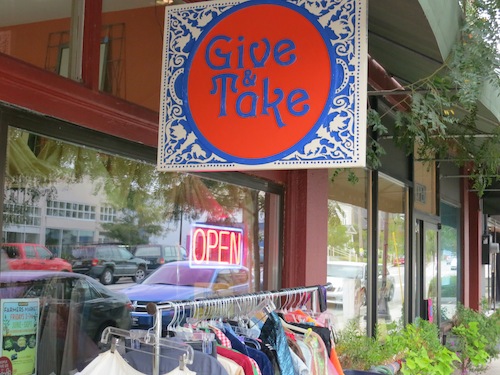 Last on the list was the Grand Market. In the last 24 hours I had heard from two separate people about this antique mall across Grand Avenue from Rejuvenation. We stopped in, and were quite impressed. This is a large space focusing more on industrial salvage than on jewelry or small collectibles. You will recognize some of the vendors from around town. This market was the brainchild of the Seek the Unique owner, or so I hear, and she has a space at the Grand Market, as does Aurora Mills and Cottage (previously in Vancouver). Also, on October 12, there will be a container of European goods for sale in the Grand Market parking lot. Nice.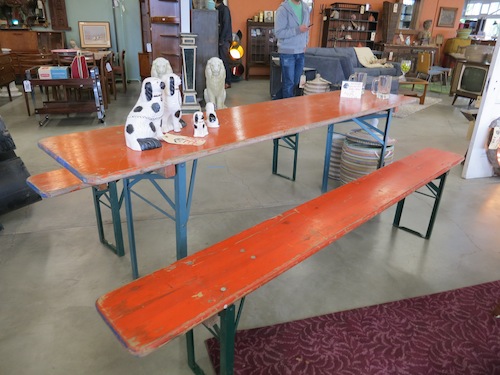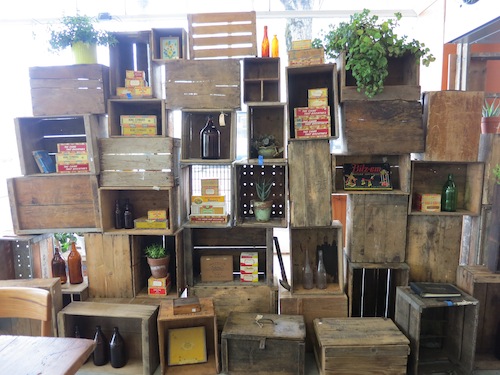 Sound interesting? Grab a friend and fly like the wind. Get to shopping and drown your rainy thoughts in salvage. It's how we get through the winter. It's how we roll.