How-to: Make an Old Door New Again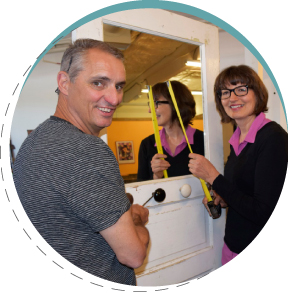 Martha Cerna, Communications/Marketing Manager and Mark Haley, business relations director with Habitat for Humanity ReStores, explain how to convert an old glass-paneled door from one of their company stores into a mirrored coat rack.
Sand your door. If you're after a charming, slightly distressed look, your goal is to try to maintain the original character of the door while smoothing out any areas that may potentially snag clothing. If you prefer a more polished look, your sanding should of course be more thorough. When sanding indoors, always work in a well-ventilated room and if you suspect lead paint, wet-mist before sanding or scraping.
Remove the glass panel at the top of the door. Carefully remove the trim around the window so you can reuse it later to install the mirror.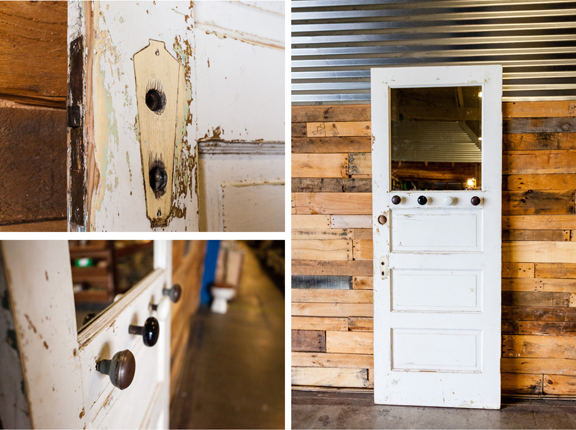 Replace the glass panel you just removed with a mirror. We used a pneumatic gun with ring shank paneling nails to reinforce the reused trim around the mirror. You can also add a 1/4-inch plywood or hardboard panel to the back side of the mirror for support and safety.
You could leave the mirror as is, or take it in a few different directions, including stenciling a pattern directly onto it, or creating a vintage feeling with muriatic acid (you can purchase this at most home improvement stores).
Add a few knobs that will become clothing hooks. These can be vintage or new and as simple or unique as you choose. Our square-shaped shaft was sawed down to fit the depth of the door. For the doorknob placement, drill holes that are slightly smaller than the circumference of the shaft, and then push them into the door. If the fit is a little too loose, you can add a bit of silicone.