The word remodel does not accurately describe the event going on in my home. Remodel sounds like the comeback career of a cover girl; sort of glamorous. An actual remodel is not glamorous. There is a description I think more befitting the process of moving walls, wires and pipes around, but the industry might find it challenging to market "mess-making."
In fairness, the mess is temporary. But the results of the mess are pretty permanent.  At least, once that wall dividing one room from another is in place, I'd really prefer to leave it alone for, oh say, the rest of my life. So exactly where that wall should stand, how a closet fits in, and in what order furniture will be arranged in regards to said wall are all decisions that must be made. The trouble is, I make decisions the way other women give birth to rocking chairs; rarely, and with a great deal of pain and drama.
Maybe that's why the idea of wallpaper that can be put up, taken down, rethought, removed and repositioned one hundred times, thrills and terrifies me.
Peel and stick wallpapers from Murals Your Way supposedly take very little skill to apply and can be moved around no sweat. I say supposedly because I haven't tried it. (See above lack of available wall.) But poring over the hundreds of options available on their site is inspiring.
They have vintage and modern styles, giant frilly floral and graphic geometric types, colorful dots and cutesy animals.  Some look like painted murals – you can put a Michelangelo on your ceiling should you so desire. Others have the small, repeated patterns of more traditional wallpaper. You can even upload an image of your own and have it custom printed to cover an entire wall. Some examples shown on the site are not to my taste. Would I want a blow-up of my wedding day, greeting guests in my hall? Uh, no. Nor do I want any of my walls masquerading as forests, waterfalls or Tuscan villas.
However, the idea that someone with an eye for design could create one-of-a-kind wallpaper is pretty exciting. I wonder if any readers have tried it?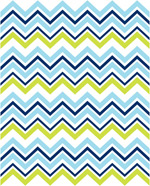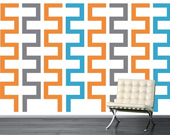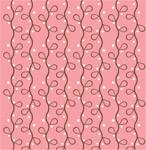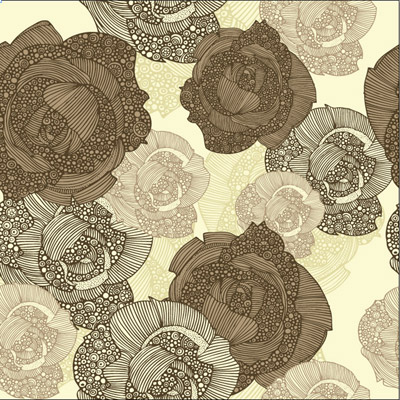 Vivian McInerny is the managing editor of Oregon Home. Reach her at [email protected]