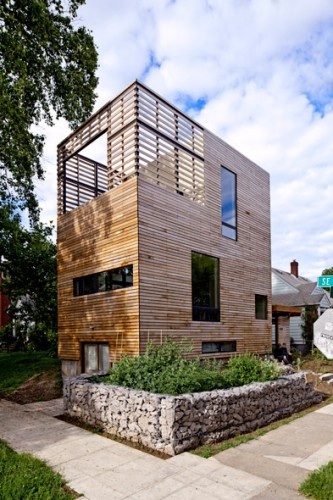 I am a snoop by nature and profession. Part Harriet the Spy, part Lois Lane, and a pinch post-prison Martha Stewart, I take notes on other people's homes, write about them, and, occasionally, try to incorporate their nifty versions of domesticity into my own.
This desire to peek into other people's homes is apparently so rampant among us that an entire industry has sprung up: home tours.  Once a quirk is named and monetized  it becomes a thing that more or less legitimizes it in the eyes of the world, which I am all for. 
Portland has more home tours than a Victorian has gingerbread. They seem to have replaced bake sales for school fund-raisers. The Architectural Heritage Center hosts a few each year that focus on different parts of homes or homes of different eras. Its Heritage Home Tour takes place Saturday, July 28.
The Street of Dreams offers a peek into new fantasy construction. The 2012 tour starts July 28 and runs through Aug. 26 in West Linn. The Historic Preservation League of Oregon had its Rummer tour in early June.
Now comes The Modern Home Tour Portland organized by a Texas-based  group.  The self-guided tour of several modern homes — they were still adding when we wrote this but have at least six  lined up including a floating home — takes place from 11 a.m.-5 p.m., this Saturday, July 21.  It includes the Harpoon House by architects Design for Occupancy, pictured at left.
The web site includes information on basic home tour etiquette such as: Can I sit on the furniture? No. Even if my feet really, really hurt and no one's using the guest bed anyway? Still no.
Home tours are my Disneyland.
Vivian McInerny is the managing editor of Oregon Home. Reach her at [email protected].