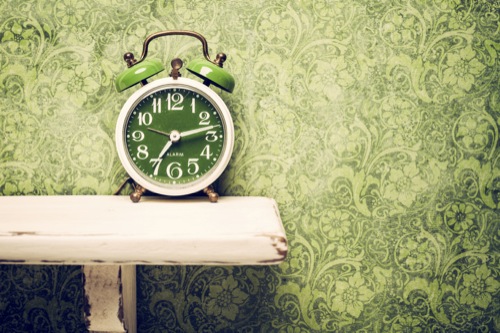 Enhancing the New With the Old: 7 Home Design Ideas That Blend Modern and Rustic Décor Elements
It's been said that everything old becomes new again, but in interior design it might be better said that the old enhances the new and vice versa. Repurposed, restored, and reclaimed pieces from days gone by create unique, eco-friendly touches in your home that bring contrast and warmth to modern designs.
Today's focus on reusing the old and reducing waste has created an influx of fresh ideas for bringing pieces of the past into the home of today. From decorating with reclaimed wood furniture to finding new ways to use everyday items from the past, there are many ways to bring the old in with the new.
1. Rustic Wood and New Metal
Combining old wood with the sheen of new metals creates a contrast of textures as well as eras. Reclaimed wood furniture with bright stainless steel details takes on an updated industrial look. Replace the shelves of a restaurant-grade stainless steel shelving unit with slabs of reclaimed wood to create extra pantry storage, or to display your favorite books.  Go for a unique coffee table with chrome legs and a rustic wood surface, or choose longer legs and larger pieces of wood to create a desk that will become the focal point of your office.
2. Old-School Automotive Finishes
Create a unique and visually interesting look with pieces taken from old cars. Suicide knobs, once used on steering wheels, make great knobs for kitchen cabinets, pantry doors, and drawers or on desks and dressers. Hubcaps, cleaned and polished to a shine, create decorative bowls for fruit.  An old license plate under the glass surface of an accent table adds visual interest and becomes a conversation starter.
3. From Farm to Modern City
Bring the warmth and history of a farmhouse into the modern home to make small adjustments or large statements. Sliding barn doors create drama, separating rooms with style. Kitchen is traditionally the heart of a farmhouse. You can bring the rustic feel into your own kitchen or dining area with a restored farm table. Gather non-matching chairs of different styles or colors for an eclectic look. To increase the contrast, use reclaimed pieces such as shutters to replace cabinet or pantry doors that stand out and contrast stainless steel appliances.
4. A Light from the Past
Adding lighting fixtures made from repurposed materials can quickly change the look and feel of a room while creating a unique atmosphere.  Turn old copper bowls into pendant lighting for a great DIY project: hang them over kitchen islands or a bar surface for stylish task lighting. Another easy way to blend old and modern design elements: fill old vases and bottles with strings of LED lights for an easy way to add glow to your room.
5. Repurposed Seating in Modern Rooms
Choosing unique seating options is a great way to add some vintage flair to your home. Barrels repurposed into stools stand out next to a granite countertop, contrasting textures and melding rustic and modern accents. Turn two or more old chairs into a bench by laying wood slabs on top of the original seats to create the perfect bench for your porch or a communal dining room table.  The updated antique furniture pieces add character and functionality to your home décor.
6. Kitchen and Bathroom Focal Points
In both kitchens and bathrooms, a standout sink can become a focal point for the room. Old sinks made of copper are an eco-friendly and sustainable choice thanks to the durability and anti-microbial properties of copper. Adding a large farmhouse sink to your kitchen brings warmth from the past into your kitchen full of modern appliances and cookware.  By matching a vintage sink with a modern faucet in a similar style, you can achieve the perfect balance between the old and the new.
7. Everyday Objects of Yesterday, Renewed
Items from the past that are no longer used for their original purpose can be given a new life in a modern home. Hang an old wooden ladder lengthwise on the wall to use as a bookshelf.   A smaller ladder can become a great addition to your kitchen to store cookbooks or herbs. Cover an old washboard with cork, and use it as a pin board.
As you see, relics of days gone by can add an interesting dimension and functionality to the design of your home. Reinventing vintage décor pieces goes beyond being trendy: it saves a lot of old objects from being destroyed, and pays homage to artists and crafters who created them years ago.