TOP: Custom vanities with sit-down makeup counter and media center create the ultimate his-and-hers bathroom suite in our client's Tualatin family home. Our clients are recent empty nesters, and now that their kids have shipped off to college, they decided to finally upgrade their space to become their own — even if that meant utilizing one of their kid's bedrooms to become their walk-in closet. | Photography by Vern Uyetake
Renovate the old and build the new. Mountainwood Homes has adopted this approach as part of their company's mission. This residential design and build company operates in Portland and Southwest Washington and partners with their clients in remodeling their family homes, as more people are choosing this option in lieu of buying.
Owner Robert Wood has been in the industry since he was twelve (helping out his dad) and has interwoven his build company with his wife's design company to form the complete Mountainwood Homes. He gave us the scoop on where to start when you're ready for a change, but don't want to leave your neighborhood.
---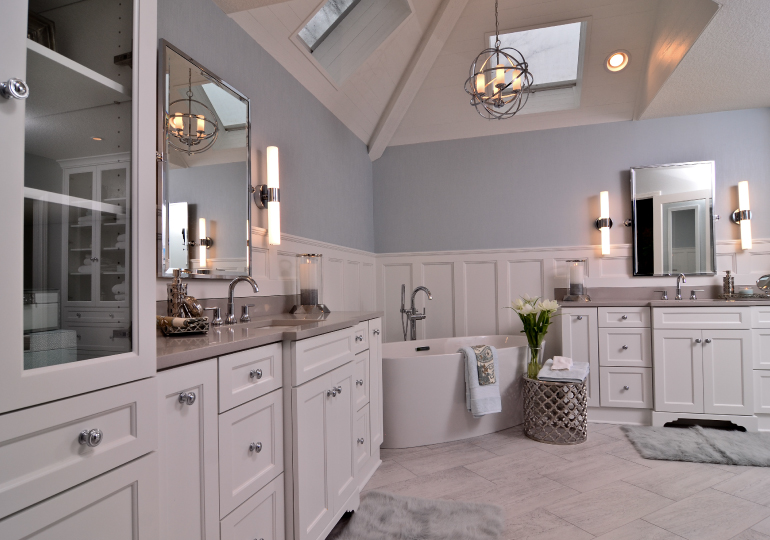 AFTER
The oversized, tile tub was removed and a sleek, freestanding tub and hanging fixture now create a gorgeous focal point.
---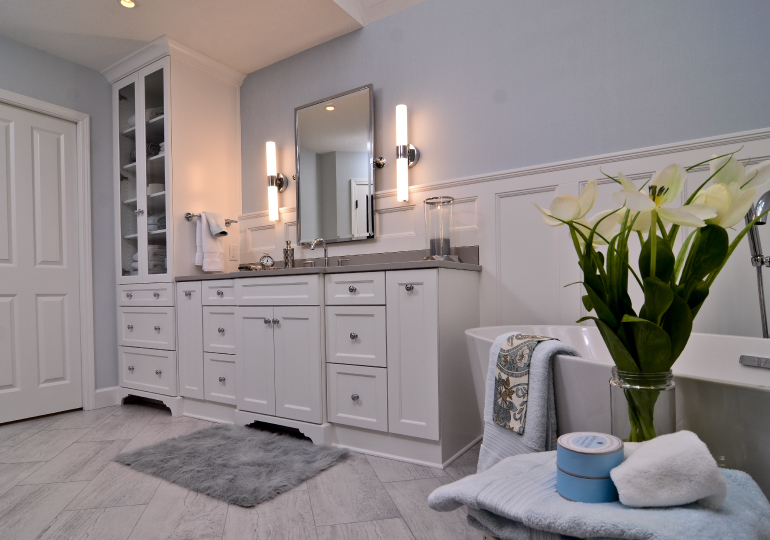 AFTER
His-and-hers vanities with Caesarstone quartz countertops with built-in linen cabinets flank the bathtub to provide ultimate symmetry and are packed with smart storage.
---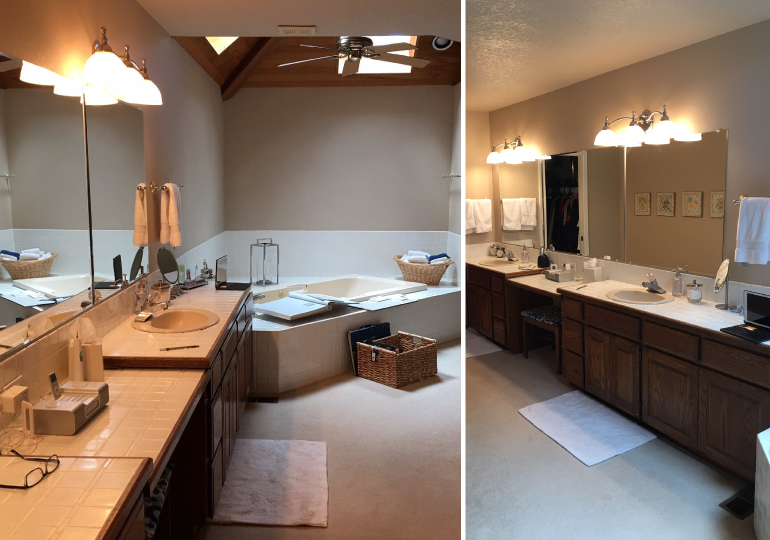 BEFORE
Left: With a large area to work with, the goal was to better use the space and expand the walk-in closet. Right: Before, a long stretch of cabinets did not utilize the space as well as it could. We shortened the cabinets in order to create his-and-hers vanities and expand the master closet into the bathroom space.
---
What are some reasons people are updating their homes instead of buying?
More often people are deciding to look for something new, but realize that they like their community and location. Ultimately they would like their home too if it was updated. Pricing has also gone up in the market, and therefore availability is lower. This, coupled with the fact that folks like their neighborhoods (and neighbors) mean they are more likely to turn to remodeling.
What advice do you have for people beginning the remodeling process, and what to prioritize?
They should first start the conversation and contact a good design and build firm to discuss their ideas and priorities. At Mountainwood Homes we prioritize the client's needs depending on space and budget. It is our priority to ensure we are respectful of their budget.
---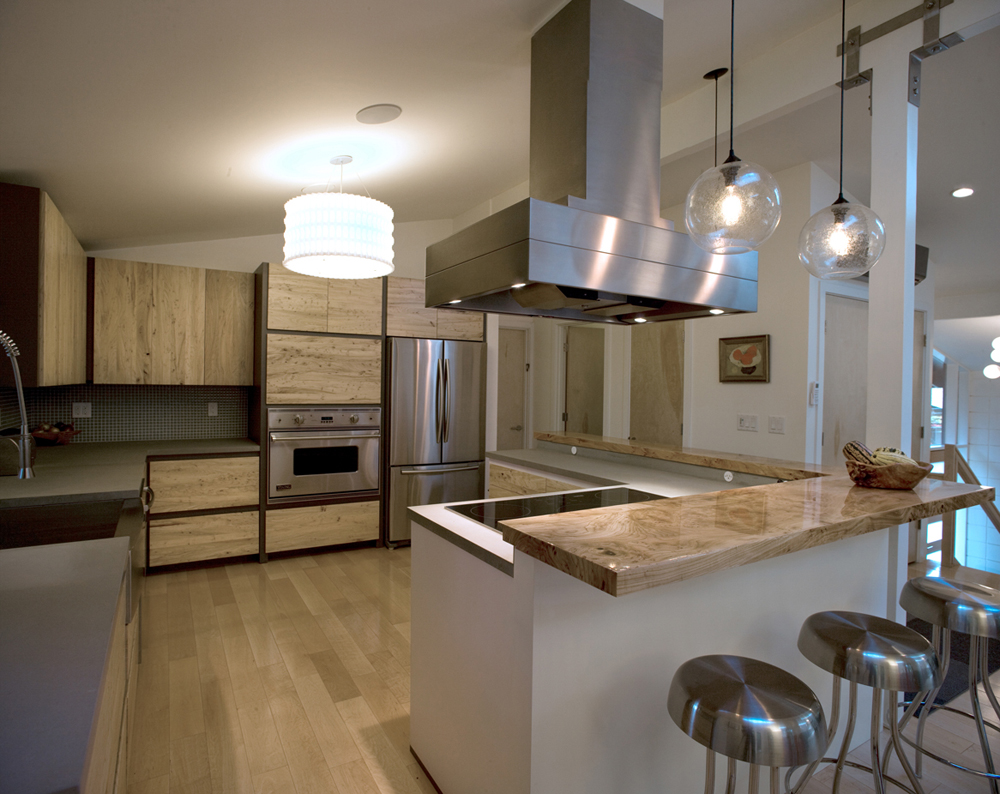 AFTER
Left: The overall goal of this remodeled space was to integrate the kitchen to the rest of the home for better flow so the empty-nester homeowner could entertain with ease. Right: The new, massive island provides seating for up to six guests.The nicely upgraded appliance package is now along the lines of a commercial-grade kitchen; the upgrade to a Sub-Zero Refrigerator is the homeowner's favorite feature of the remodel.
---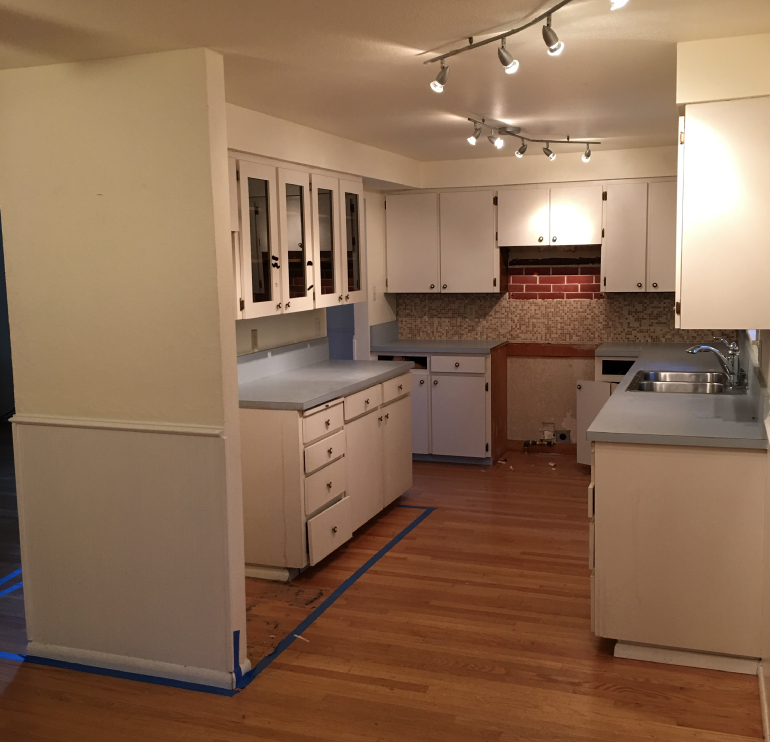 BEFORE
By removing the kitchen partition, we had a large space to design with. The old, built-in place cabinets were replaced with custom cherry cabinets with Shaker style doors and flat-front drawers.
---
Can you tell us about past clients that have made the decision to remodel their homes and the reasons they made the decision to do so?
One client didn't have an old house, but realized the kitchen wasn't working for their family anymore — they wanted a more modern approach incorporated into the existing look of the house. Now that client doesn't have to worry about the house meeting their needs as they raise their kids. We set them up for the long-term!
We began with another client's kitchen six years ago, then moved on to the master suite, and finally their front porch. These remodels were all one to two years apart, to meet the client's budget. This is a great option for people who want to complete renovations over time.
A client in Wollaton decided to keep their home and do a remodel to meet their new needs after their children had moved out. They really wanted a master on the main and were considering buying, but their children were attached to their family home. A remodel of the space allowed their family to stay in the house they grew up in.
---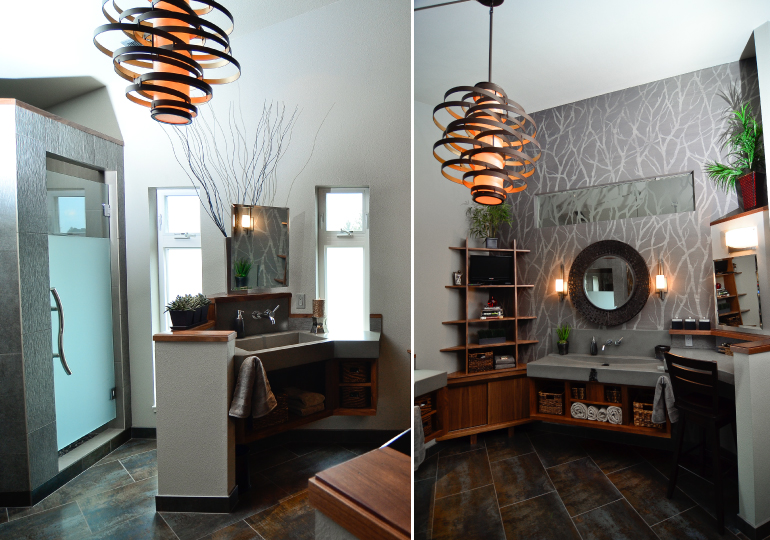 AFTER
Left: The clients frequently travel and had many opportunities to visit great hotels and spas. Their desire was to create a spa experience of their own. The client's children are out of the house so it gave them a chance to steal one of the four bedrooms and create an exceptional master suite. Right: The vaulted ceilings visually connect the bathroom and sleeping chamber. From wood, tile to a custom concrete sink, the mix of materials lends itself to the peaceful atmosphere.
---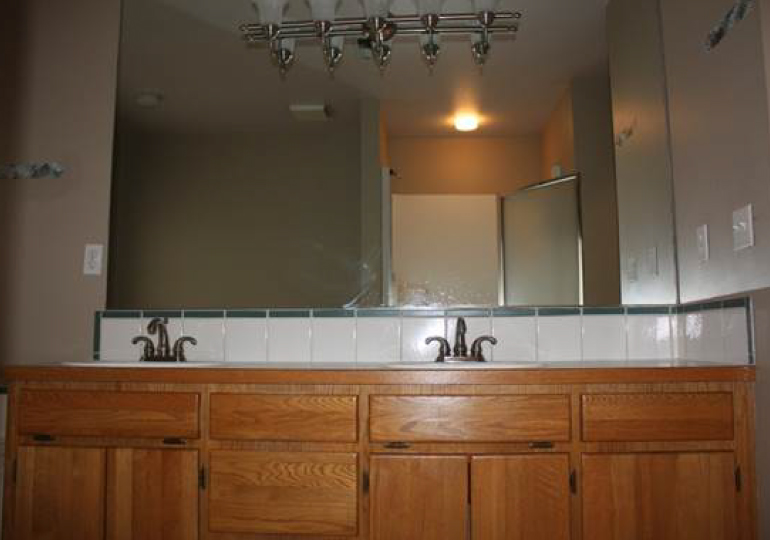 BEFORE