The founder of Parachute, a home goods company with a flagship store, Parachute Home, on NW 23rd Street in Portland, shares how home can support the self in How to Make a House a Home: Creating a Purposeful, Personal Space.
Photos courtesy of Parachute
---

---
Take Care
A house gives you shelter. A home gives you a sanctuary where you can relax and flourish. Home is where you begin and end your day; you physically and mentally recharge within these walls. Creating a nourishing environment — for mind, body, and soul — is an essential ingredient in your well-being.
Inside my home, I need to create a place to retreat from the bigger picture of work and societal complexities. I depend on daily rituals that are personally soothing and comforting. Self-care is a must. Care for others — beings and things — gives me a sense of purpose. I do my best at work and in my relationships when I feel my best. This effort starts in the morning before I even step out the door. And my home is also a haven when the day is over because I know comfort awaits when I can turn on my favorite music, take a warm shower, or inhale the scent of my latest floral arrangement. I can unwind and transition to relaxing; home is where my focus shifts. It helps me let go of outside stressors and feel cleansed from the day.
You might consider me a creature of habit. Within just a few weeks of moving into my house, I realized I kept sitting in the same spot on the couch and reaching for the same gray cashmere throw to wrap myself in after work. Evening sunsets in the backyard and playing catch with my dog became a regular part of my routine. I drank tea out of the same ceramic mug, going out of my way to be sure it was clean when I wanted it. I am a pretty simple person when it comes to what gives me comfort — but once I identified these routines, they became a cherished part of my time at home. Building on this idea of ritual, I have continued to figure out ways to intentionally add comfort and care for myself by having fresh flowers around the house, allowing empty space, keeping windows open, and more. My home and I are in constant conversation.
---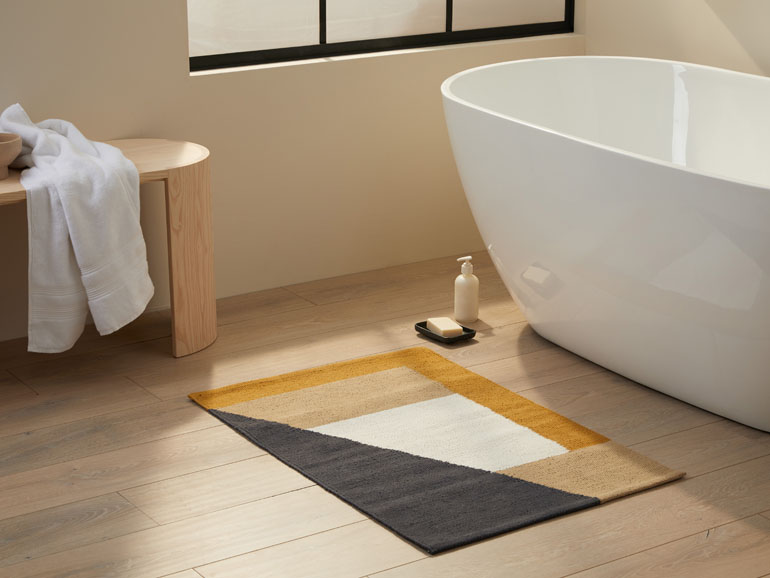 ---
How Does Self-Care Make a House a Home?
You likely have a few favorite spots in your home. For me, they are the left end of the sofa, the easy chair in my daughter's room, and the long-cushioned bench at my outdoor table. After a busy day, one of these three spots is where I want to be.
We all have the retreats that are physically comfortable for us. There are places that are inspiring, where you can reach for a favorite book. And there are places you can snuggle into, that envelop you when you need to be held. A lot of this comfort comes from tiny touches that maybe only you notice. Being conscious of the parts of your home that conjure up positive and productive vibes allows you to make ongoing improvements. Here are questions to guide your journey toward a nurturing home: What rituals have meaning for me?
Morning rituals can include drinking hot water with lemon when you wake up or sitting for a meditation before checking e-mails. You might find turning off the TV an hour before bed and reading a book instead becomes your calming, centering practice. Notice what you already do, and think about how it makes you feel. Reflect upon what other rituals can enhance your inner and outer life. How can I continually add nurturing aesthetics to my home?
Identify what you have that is your mainstay — the nurturing backbone for your home. As you change or expand your self-growth horizons, your home should respond (with your help). Think about your senses of sight, sound, touch, taste, and smell. You can consider how each adds to the nuance of your comfort. Even a lovely space can be made brighter with plants or a bowl of fresh fruit. Keeping a little dish of palo santo sticks on the coffee table reminds me that I can easily cleanse my space of negative energy.
---

---
How Can I Bring Nature Inside?
Streaming sunlight, a breeze from an open window, and the scent of fresh flowers all bring an uplifting liveliness indoors. Your mood may shift with the sound of a torrential rain or the view of a beautiful eucalyptus tree. Pay attention to how your home connects to the outdoors. With intentionality, you can add even more resonance for your well-being. How does nurturing others also nurture me?
In the midst of a hectic morning or when dashing around to make dinner, I find that pausing even for a few minutes to care for my herbs in the planter box or to pet my dog is a needed respite. I breathe more deeply and I return to my other tasks more relaxed.
---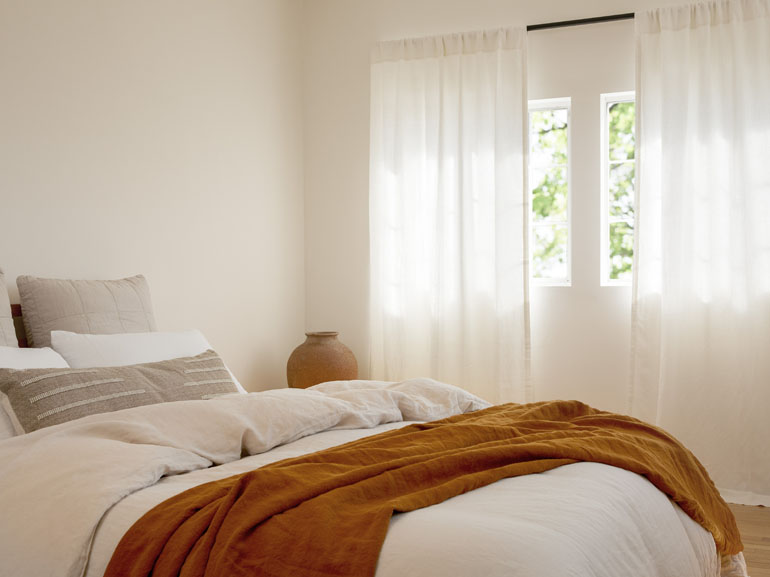 ---
Excerpted with permission from How to Make a House a Home: Creating a Purposeful, Personal Space by Ariel Kaye, Clarkson Potter, 2020.
---