This season's color palettes draw inspiration from the ground up.
---
Earthy is in. "Whites are shifting from bright and stark to earthy tones touched with raw umber," says Puji Sherer, director of color marketing for Portland-based Miller Paint. "Grays are giving way to gentle browns and beiges." Oregon Home collaborated with Miller Paint and Pendleton Home on this design for a cozy, on-trend gathering space. Visit millerpaint.com/paint-this-pendleton-wall for a DIY showing how you can recreate the Pendleton-inspired wall design in your own home.
---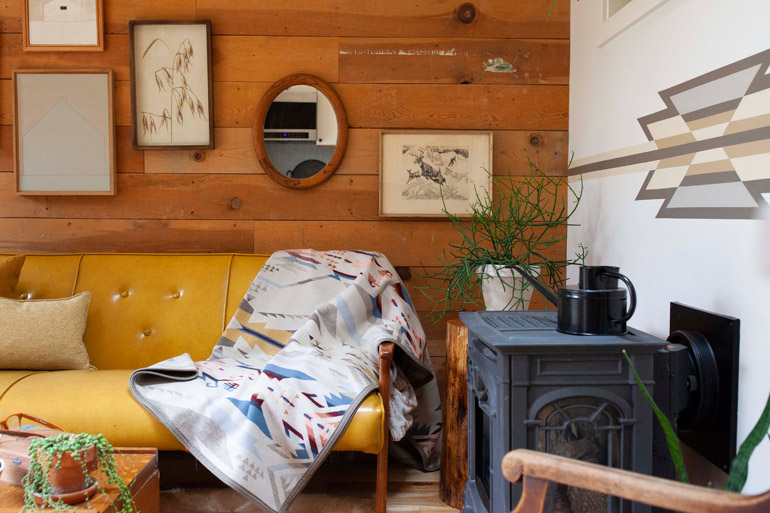 ---
"Even though Pendleton designs are typically very angular and dynamic, the subdued color palette in this one makes it easy to live with in any interior environment." —Puji Sherer
---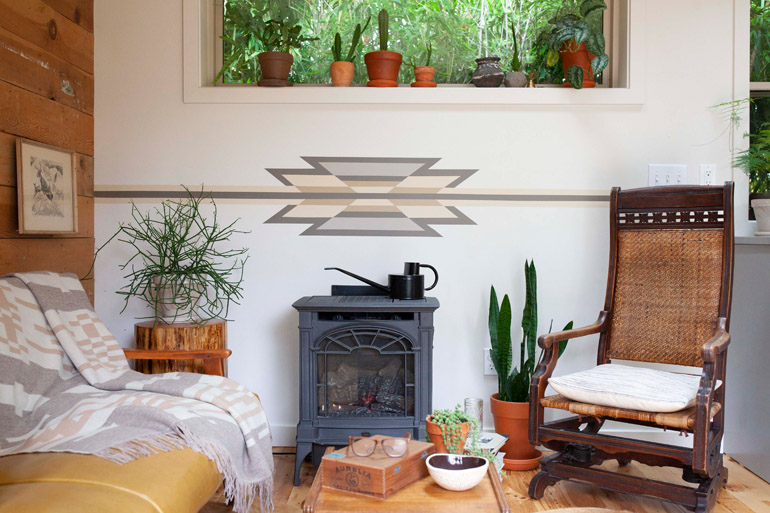 ---
"The horizontal configuration makes this a very adaptable design for any wall space." —Puji Sherer
---
Miller Paint colors used:
Fireplace Mantel 0569
Elusive White 0002
Light Lichen 0211
Rich Reward 0302
Golden Buff 0288
---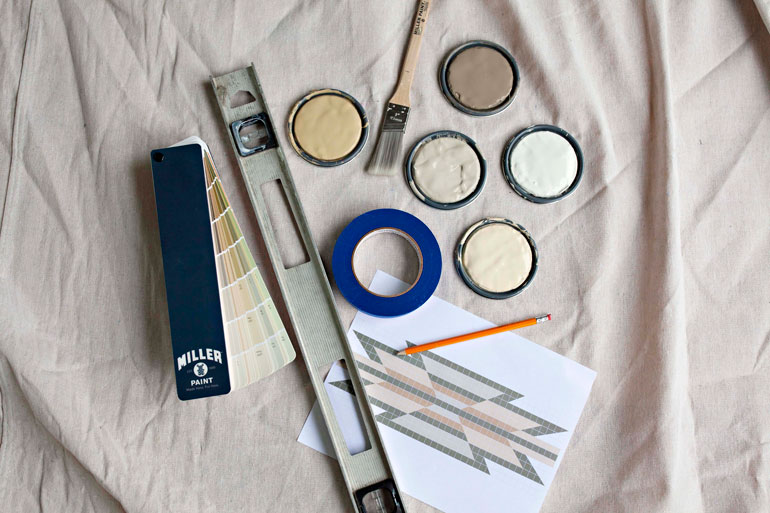 ---
Hit the Sand
These Pendleton blankets and throw make a marvel out of desert landscapes.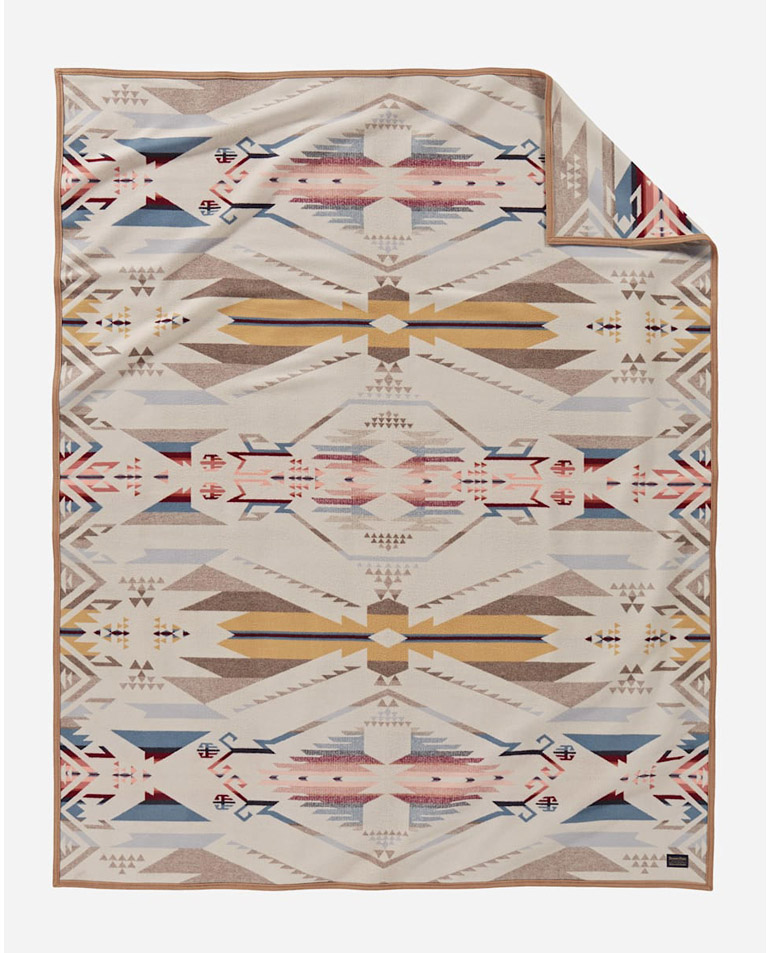 White Sands Blanket
A Southwest sunset glows alongside desert flora.
$269-$489
---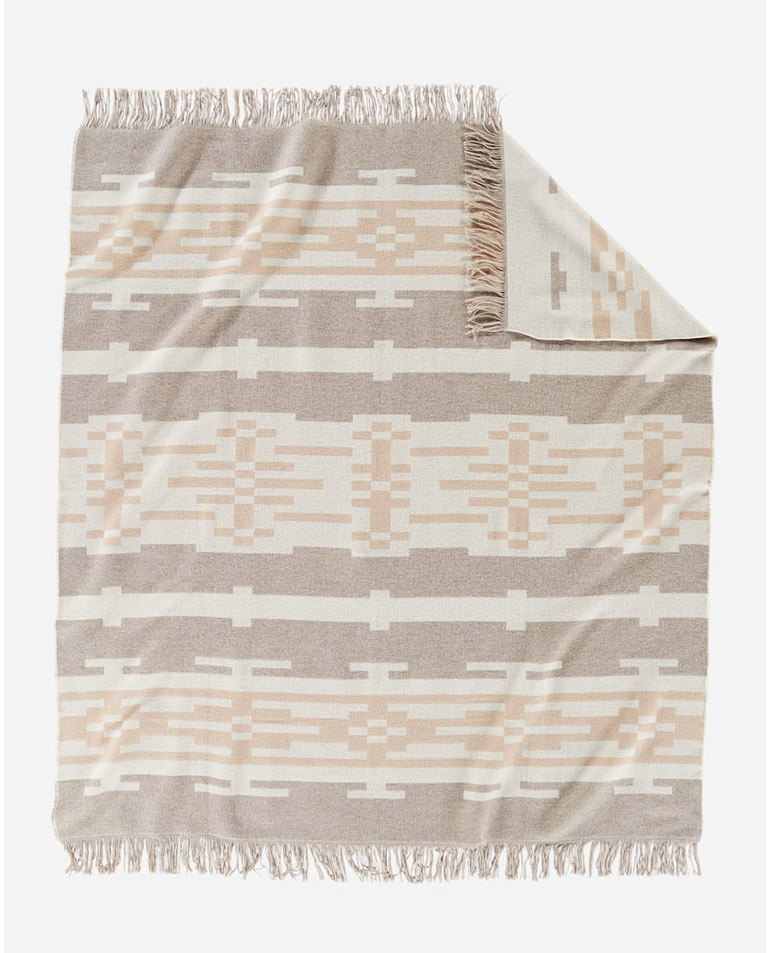 Sandhills Fringed Throw
An archival pattern updated in creams and tans.
$199
---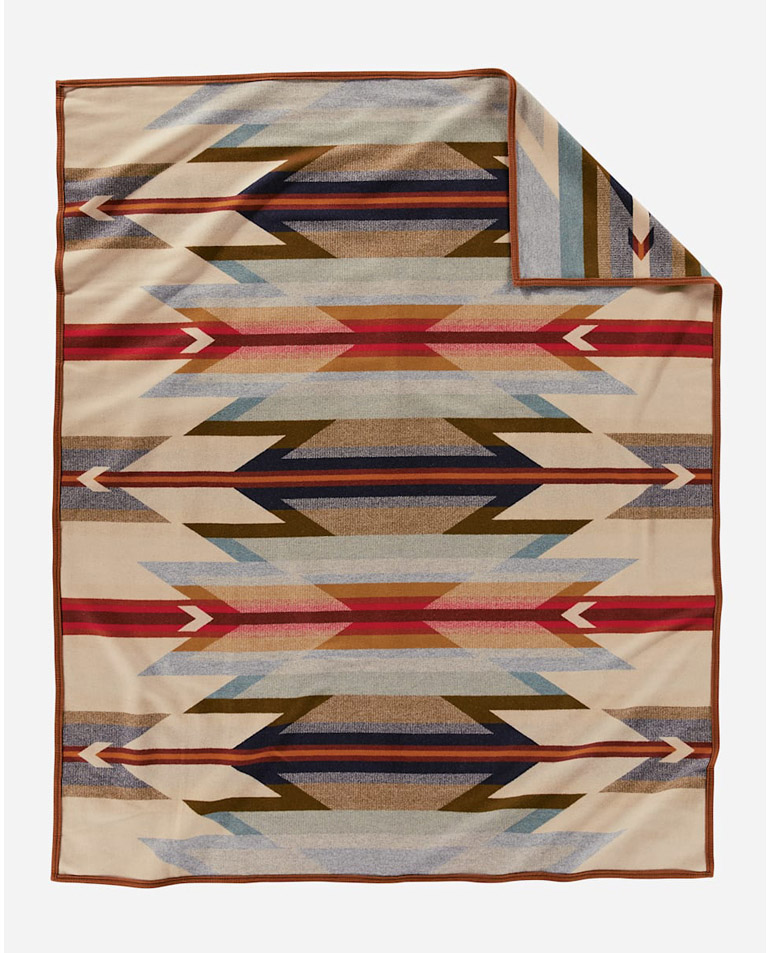 Wyeth Trail Blanket
A warm design honoring the corn harvest.
$269-$489