Albany-based NW Design House makes interior design accessible with a focus on custom, functional kitchens and baths.
---
Great design is revealed when a designer studies how a space is used and how it could reveal the dreams of its inhabitants. This couldn't be more apparent than in the design and remodel projects of interior designer Heather Van Eyk. She founded NW Design House in 2012 with the vision of helping design reach more people by customizing projects to fit each client's budget. Van Eyk provides design services for anything and everything that belongs in the home, with a special penchant for kitchens, bathrooms and custom furniture.
NW Design House services are offered on a flat-fee pricing based on each project's complexity, and Design House is transparent about costs from the get-go.
"Our clients tell us that our services pay for themselves," says Van Eyk. "We remove the angst around the decision-making process, saving our homeowners from making mistakes that would cost them time and money."
Many homeowners are wondering if their house needs an overhaul or if a face-lift would be enough — for instance, painting cabinets or purchasing new countertops.
"There are a lot of factors that go into a clear path for construction," Van Eyk says. "By leading with design, it saves the homeowners from doing things haphazardly."
---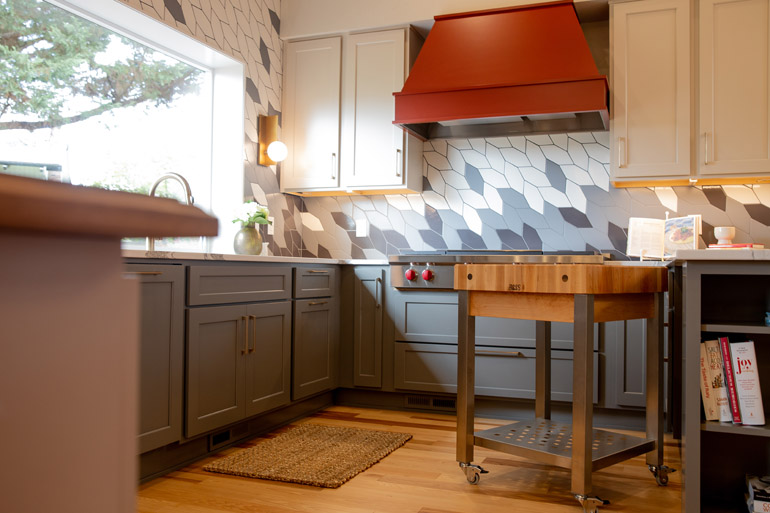 ---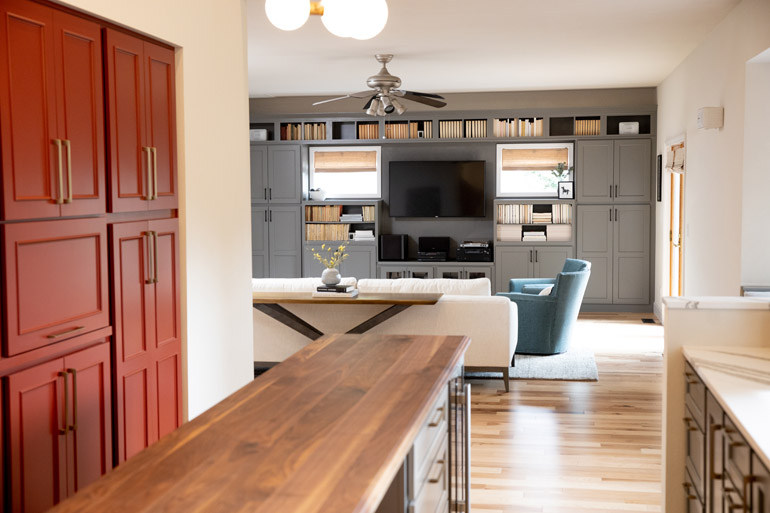 ---
For a recent remodel, Van Eyk worked with an empty-nester couple who wanted a larger, more modern kitchen. She reclaimed a poorly designed pantry and removed a non-load-bearing wall between the kitchen and rarely used formal dining space in order to double the size of the existing kitchen. Bold red cabinets, a red range hood, and walls fashioned with gray and white modern tiles provide flair, while a large island complemented by a walnut top brings an element of nature. The living room's heavy oak furniture was replaced with more modern pieces built by North Carolina furniture makers, and an entertainment center with built-ins was added to display the couple's considerable book collection. The result is an open living space that connects the couple to their expansive manicured backyard and gives the chef of the house ample working space.
To create a custom design for each client, Van Eyk strives to learn about their lifestyle and what they hold important. She asks who cooks and how; which appliances they use daily, weekly or rarely; and who regularly visits the home — maybe people with small children or pets, or someone who has a disability.
"We chat and get to know one another," says Van Eyk. "I pay special attention to how partners banter, because they often reveal more about each other than they do about themselves."
Van Eyk also asks people to show her their prized possessions — pieces of art or other objects that hold emotional significance — and to share images of styles that appeal to them. All of this information helps her design a functional space that fits clients' tastes.
"In the end, each design resonates the personality and style of the people that live in the home," says Van Eyk. "That's why when people ask me what my style is, the answer is I don't have one. Unless intimately knowing my clients is a style."
---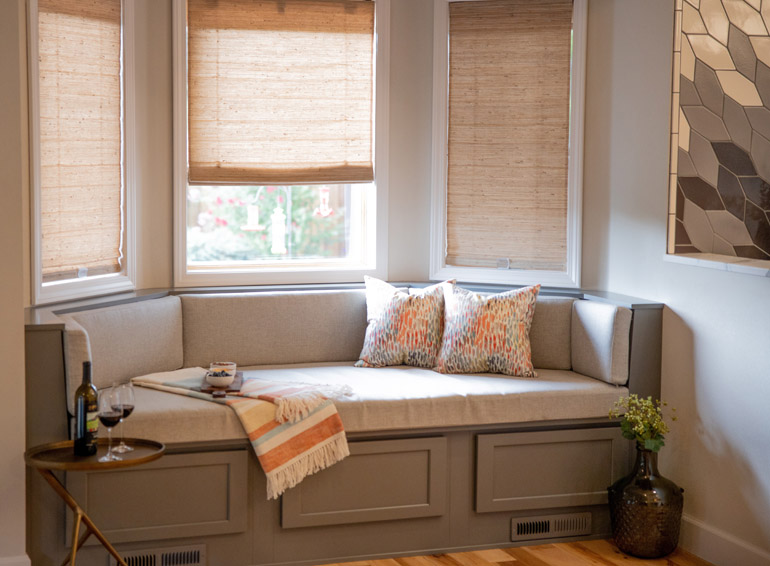 ---