There's more to attractive and functional lighting than just flipping a switch.
---
While working on the lighting design for a grand NW Natural Street of Dreams home last year, John Hale, contractor sales rep for Portland-based Globe Lighting, remembers one suggestion that came up from the team: To really take advantage of the lofty vaulted ceilings in the great room, why not go with six chandeliers?
Despite the home's grandeur, Hale remembers thinking that six might have been a little much.
"I was like, 'Are you guys going to hold ballroom dances in here?'" he says.
Hale ­— who has been consulting, designing and providing assistance on lighting for more than 20 years ­— was able to talk the team down from the six chandeliers to three larger ones. Globe Lighting also sprinkled in some black, 4-inch can lights that all but disappear in the room's wood-planked ceilings. The result: a striking array of cascading chandeliers that meld with the subtle ceiling lights to illuminate the room warmly while avoiding any temptation to break out in a waltz.
"Everybody loves them," Hale says.
Of all the components that add up to create an attractive, comfortable and yet still practical luxury home, proper lighting may be one of the most important. When embarking on a remodel, a brand-new home construction or even just a light face-lift, a key step in the lighting process should be working with a lighting specialist first.
---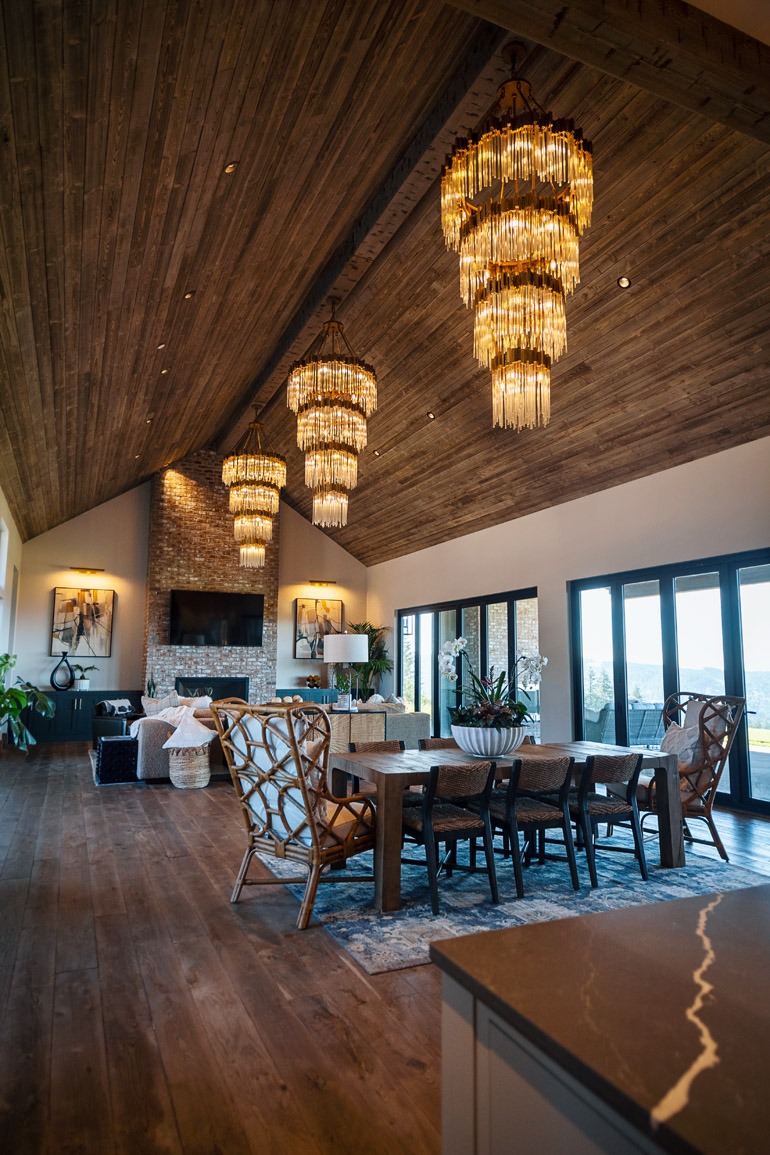 ---
First Light
The right lights can turn a dull, bland space into a warm and inviting one. They can also add the right amount of functionality so that spaces can be used as intended.
"Letting a contractor decide what lighting to use without a lighting consultant or designer is not going to give you the best results," Hale says. "If it's your house, you want to take ownership of what goes into it, and you should be educated about the options you have for it. You'll never really know the possibilities until you work with a lighting specialist."
He also notes that it can be extremely helpful to bring in an interior designer, as well.
"The best designers understand that lighting is key to pulling together their whole design," Hale says.
Taking a trip to a showroom can also be an important first step in choosing the right lighting. Globe has five locations in the Portland metro region and one in Bend. Compared to browsing online or in a catalog, seeing fixtures in person gives a better idea of how lights will look in a space.
"People really want to come in early, in the design phase, when you haven't even started hitting a hammer into the wall," Hale says.
It's important to leave plenty of time for lighting design, as well. That way you'll have time to consider different options and to allow fixtures that may not be in stock to be ordered.
---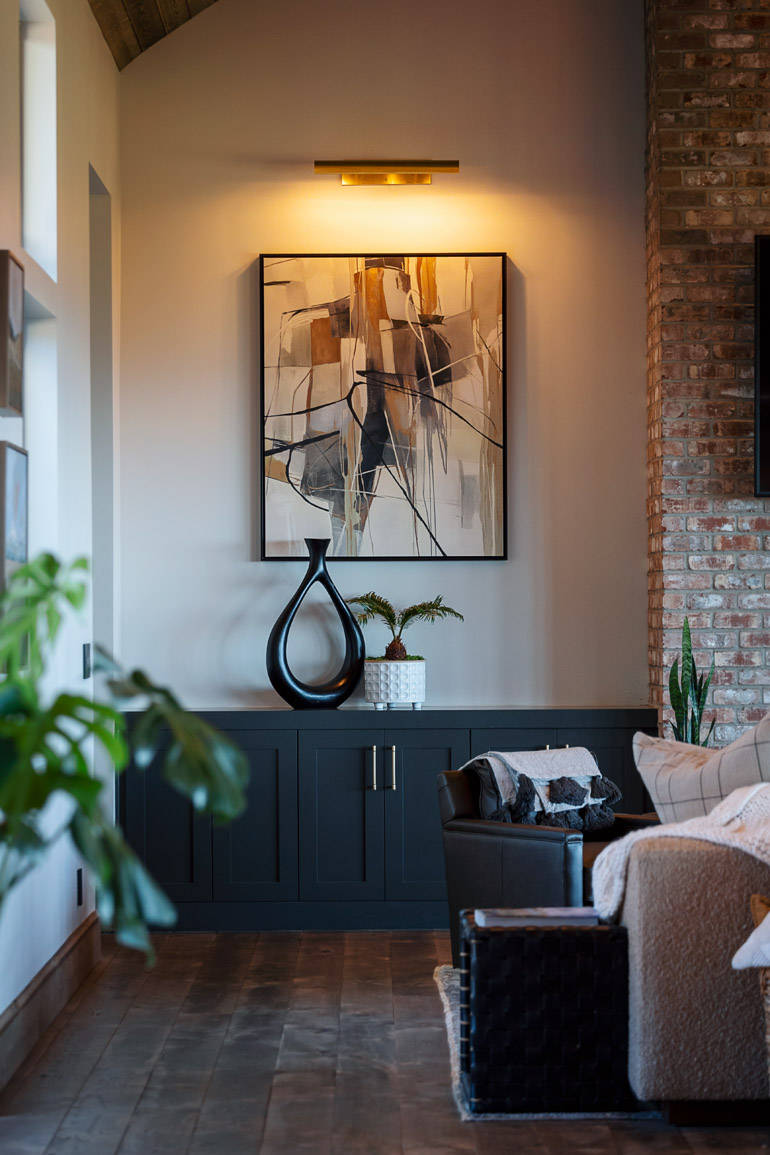 ---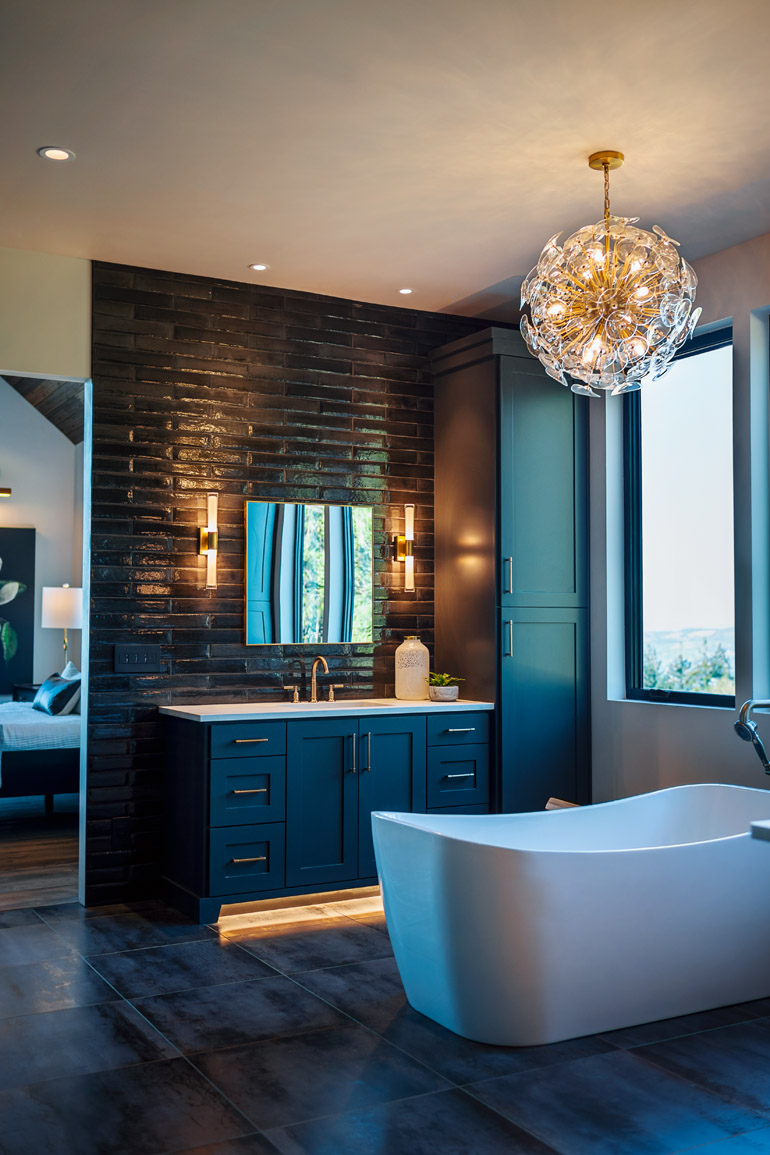 ---
Layers of Natural Light
One aspect of lighting that makes a huge difference in terms of impact and functionality is layering. That means combining a range of different lights — recessed ceiling lights, chandeliers, wall sconces, table lamps and up lights — in a single room to achieve the right balance of accent, task and ambient lighting. Hale says in the Street of Dreams home, the primary bathroom had a chandelier over the tub, toe-kick lighting — basically lighting at the floor level — under the vanities, wall sconces and recessed cans in the ceiling.
"You'll see some of the best designs have at least three different layers," he says.
It's important, too, to pay attention not just to the way a fixture looks, but also to the quality and color of light it emits. In lighting, that's referred to as color rendering, or CRI (color rendering index), and Kelvin temperature. The CRI scale dictates the ability of a light source to render colors more naturally. The higher the number on the CRI, the more natural colors will appear, as if they were in natural sunlight. The Kelvin temperature dictates how warm or cool the color from the light source will appear, with numbers in the range of 2,200K-2,700K being closer to warm yellow incandescent light, while numbers higher up the scale produce a bluer, whiter light at 4,000K-6,500K. The lighting specialists at Globe can help choose lighting that works well with all the elements in a room, like paint colors, furnishings and more.
---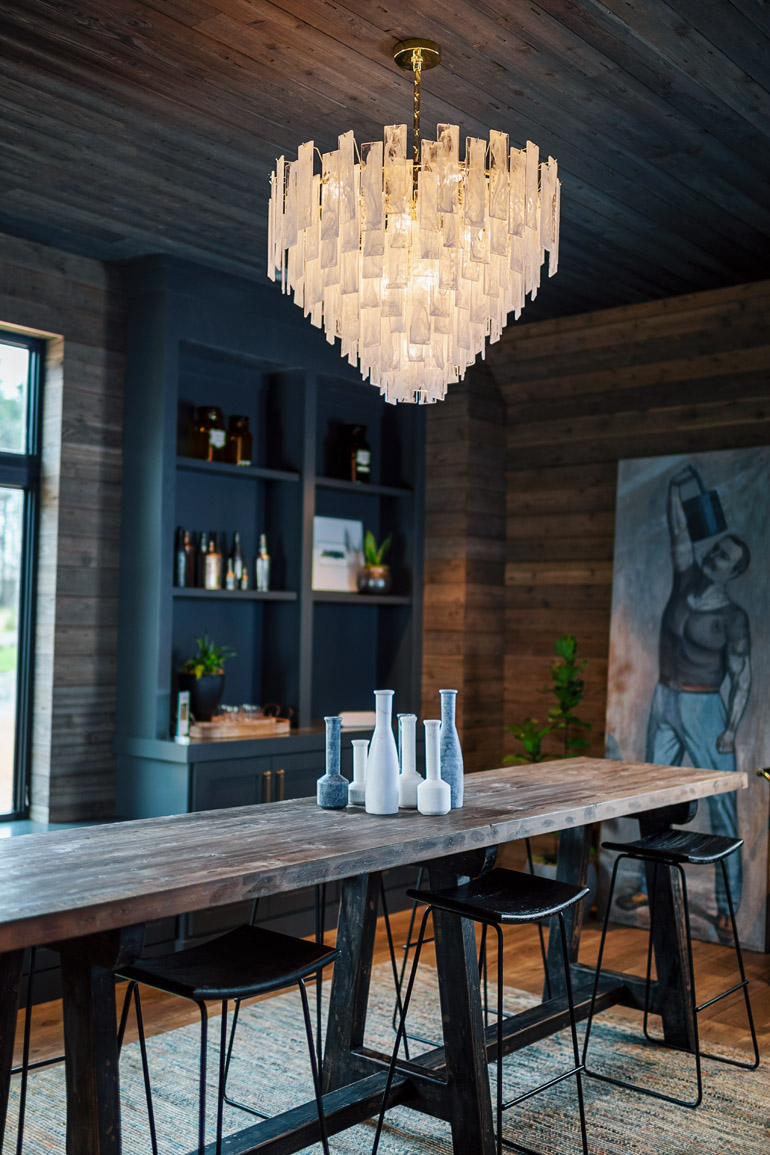 ---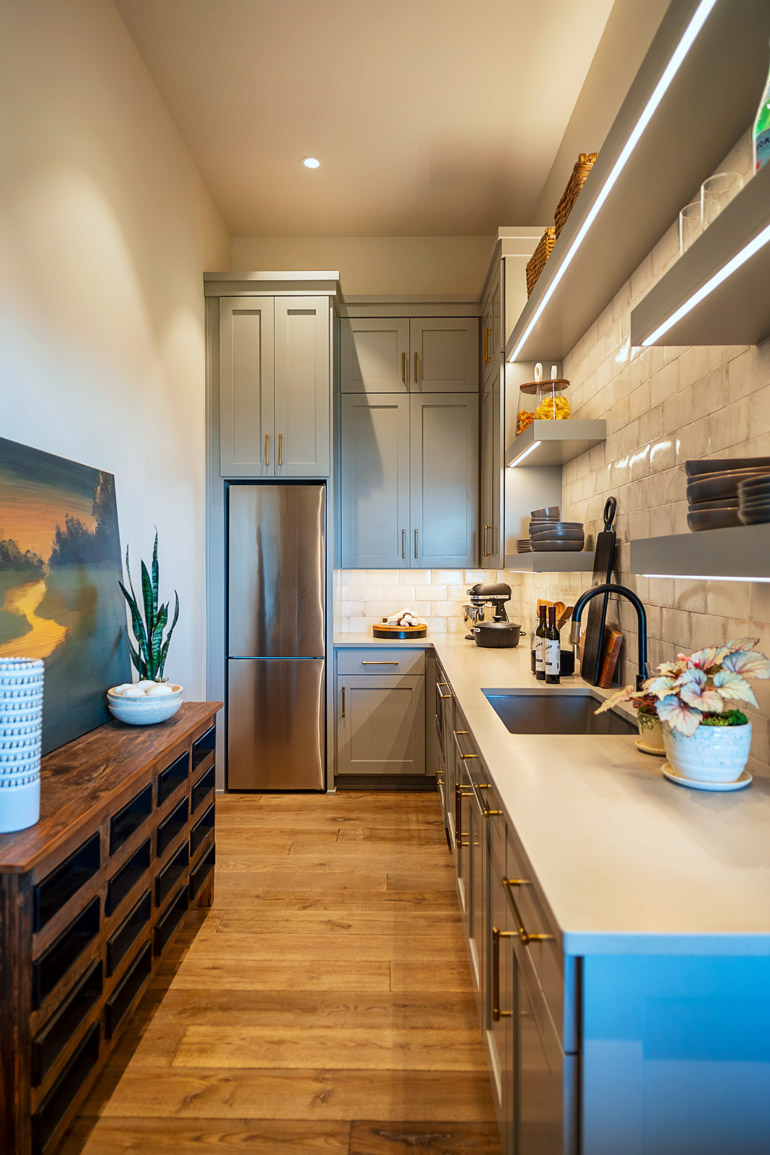 ---
Looking Smart
In recent years, lighting has advanced thanks to innovations in smart technology. New systems allow homeowners to program their lights to set different tones in each room or to create a scene for certain events, like a dinner party or a quiet movie night at home. Many of the latest systems can be tied in with home devices such as Alexa or Google Home so they can be voice-activated and even controlled remotely with ease.
"Smart lighting really has an ability to transform any environment into a better space for living," Hale says, adding that smart-lighting options are available not only for new construction but retrofits as well. In addition, smart-lighting systems, with their control pads and face plates designed to look like traditional switches and accents, can add nice design touches to any space.
"When you pay attention to those details, people really appreciate that extra level of design," Hale says. "All those little details go a long way."
"We like to look at the home holistically for the best lighting options," Hale says.
---