Henderson & Daughter refreshes a home—and keeps its charm.
---
Wendy MacVicar, a design consultant for window and door specialist Henderson & Daughter, has a colorful way of describing some old windows she was sizing up in her clients' 1947 home.
"It was like walking into a time warp," MacVicar says. "All the windows were single-paned wood, painted green, with storm windows. They were very leaky, cold and just…icky."
Lucky for these clients, helping people find just the right new windows for their homes—windows that maintain architectural integrity while upgrading appearance, functionality and energy performance—is exactly what MacVicar and Henderson & Daughter specialize in.
---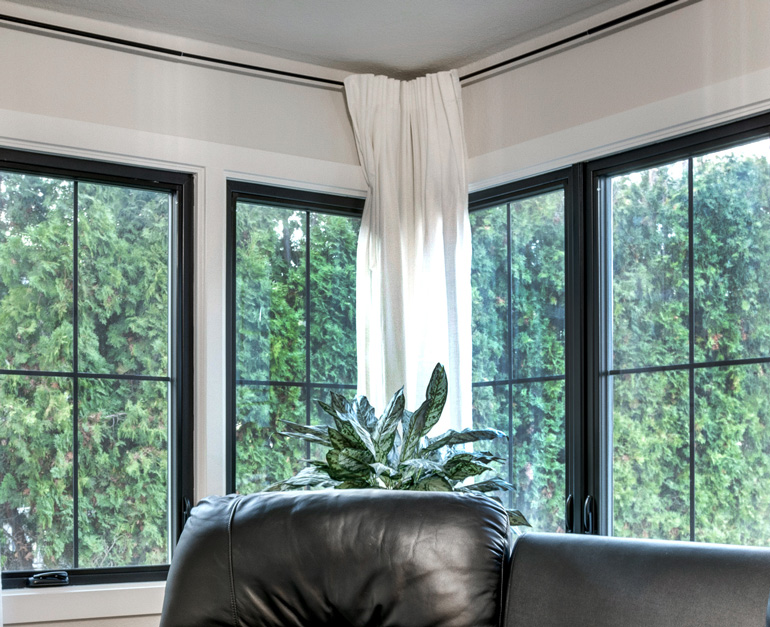 ---
The clients bought the home—a trim, white, cottage-style house typical throughout Northwest neighborhoods—knowing that it was going to need some refreshing. Their goal was to update it while maintaining some of the original character and charm.
To help them achieve that, MacVicar met with the clients in Henderson & Daughter's showroom in Vancouver. She learned about their vision for the home, then walked them through the various options, from aluminum to fiberglass and wood. In the end, they landed on fiberglass-casement windows—which open outwardly with a crank—with a black finish to add a contemporary splash. The windows all have a two-by-two grid as well, which gives them another layer of detail and curb appeal. And because the grids are in between the glass panels, the windows are easy to clean.
---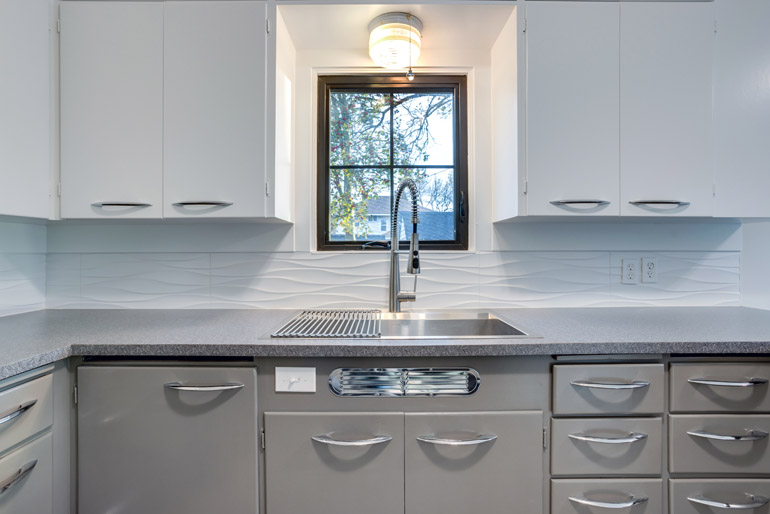 ---
"I think one of the special things about us is the experience of our design consultants," says Thea Cutsforth, herself a sales manager at Henderson & Daughter. "They understand the architecture and design of different eras and can hone in on how to keep the charm while updating the look so it still feels authentic."
The 19 new windows, which could be painted in the future if someone so desired, add a freshness to the home while also imparting a bit of traditional design feel. Beyond the aesthetics, they have also upped the home's energy efficiency (boosted by three applications of low-E coating), helped regulate the ambient temperature and dampened the sounds of barking dogs nearby.
"It was really a fun project to work with," MacVicar says. "It was a real transformation, and now the feel of the house is much warmer but it's also much cooler looking."
---