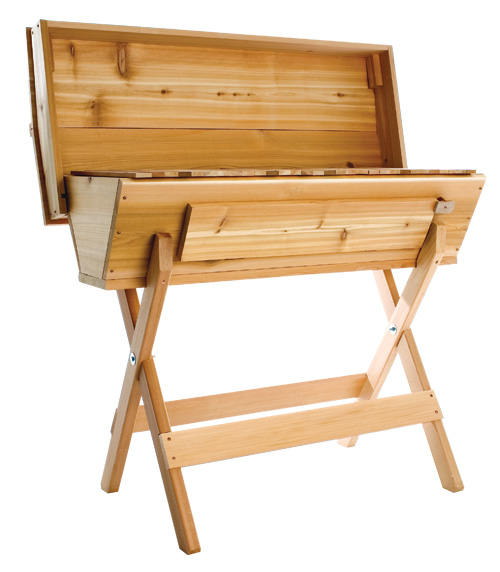 So you've conquered backyard chickens. What next to do on your urban homestead? Beekeeping is a great choice, as it both helps the plants in your garden and provides you with delicious local honey. Luckily, beekeeping suppliers are popping up around Oregon.
One of our favorites is BeeThinking, which makes gorgeous atypical beehives in Portland out of Western red cedar. Best-selling Warre hives (pictured below, starting at $219.99) feature gently sloped roofs to help deflect copious amounts of Pacific Northwest rain. You can even add copper roofs, adding luster to the functional piece. The popular hives are named after French monk Abbé Émile Warré, who chose the hive after trying 350 other designs over 50 years. Warre hives are known to be a very hands-off design, so checking on your bees could be even easier than having a cat.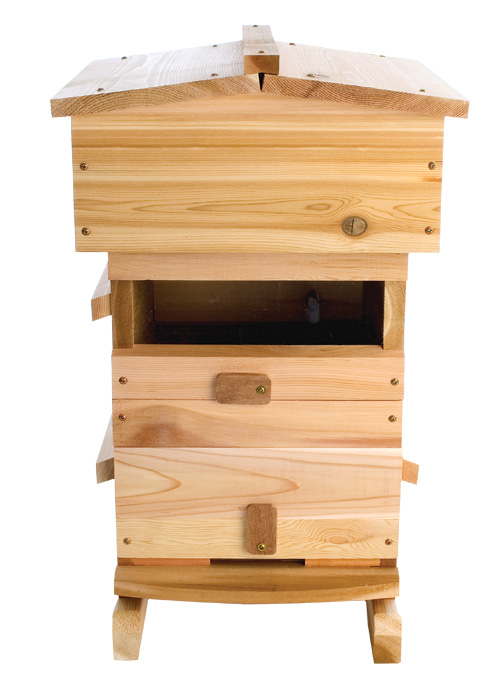 For a different look, BeeThinking also makes top bar hives (left, starting at $349.99). Like the Warre hives, these don't use frames, so there's no need to lift heavy boxes or agitate the bees. BeeThinking's Portland storefront claims to be the only brick and mortar top bar hive supplier in the world.
E.H. 1551 SE Poplar Ave., Portland; beethinking.com