Photos by Dawn Jones
On the recent "Build Small, Live Large" homes tour, the 650-square-foot accessory dwelling unit that Holly Huntley designed and built, and that now occupies the former backyard behind her existing home in Northeast Portland, attracted so many visitors that a line stretched back to the street. By day's end, 800 people had visited. "I didn't imagine how many people would come through," Huntley says.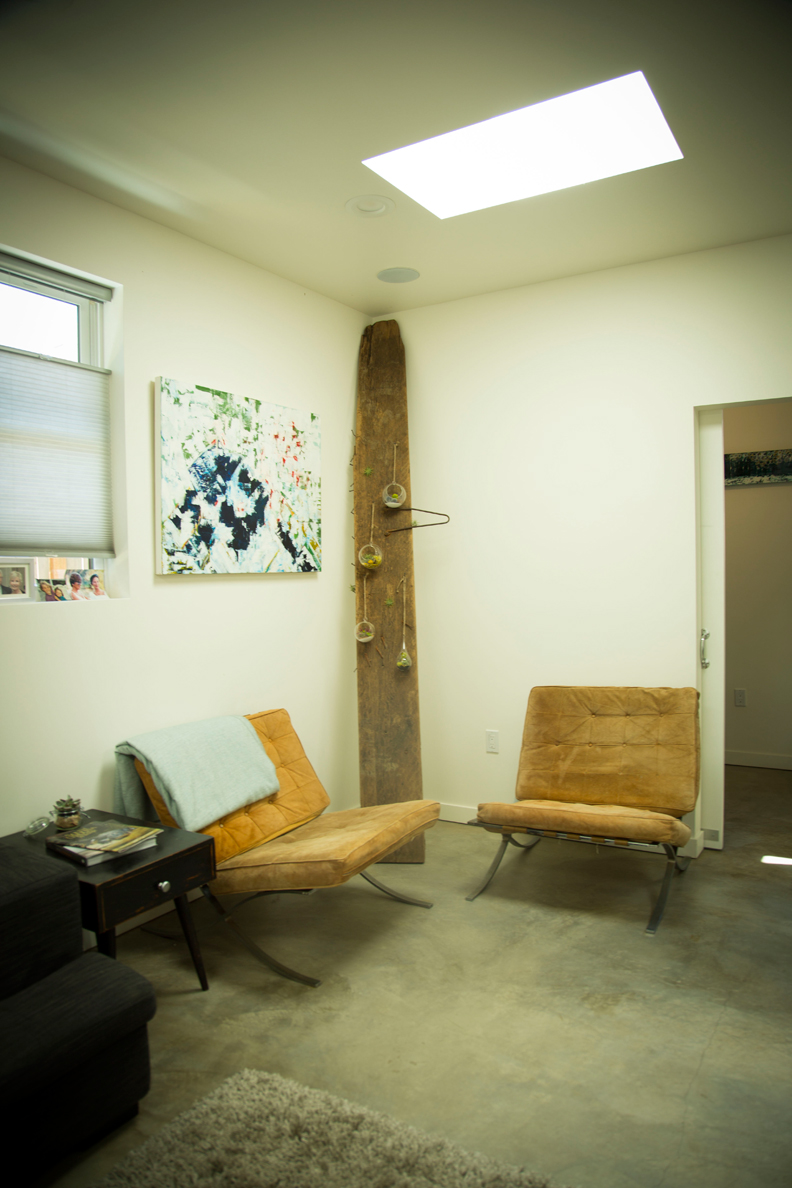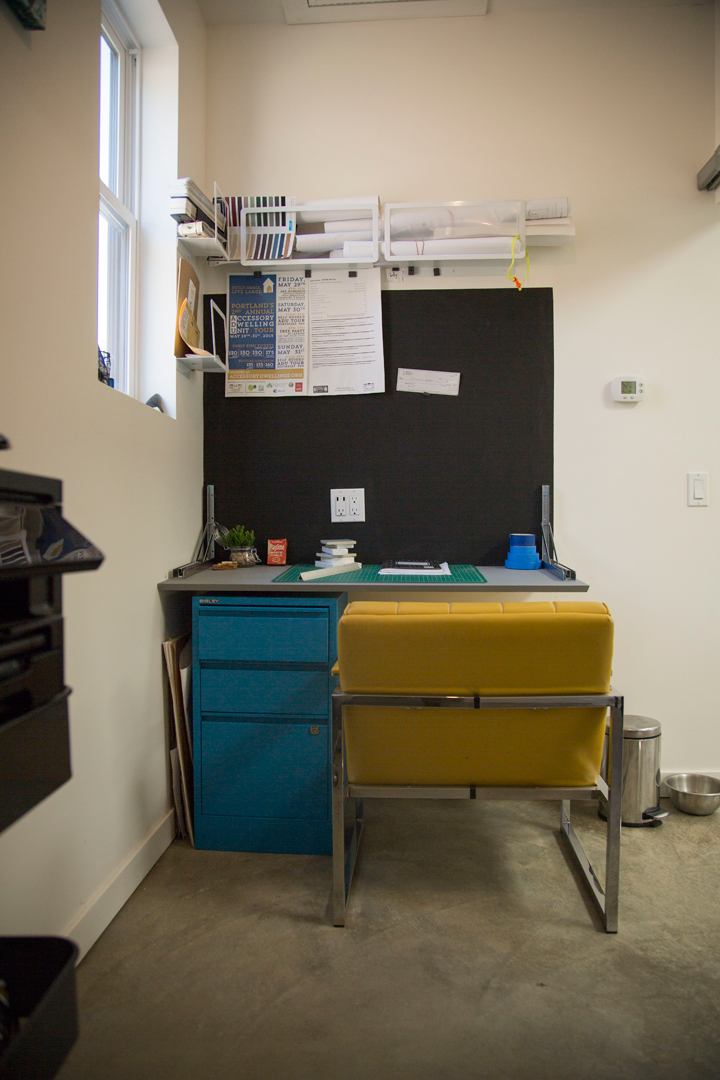 Holly Huntley's accessory dwelling unit in Northeast Portland is just 650 square feet, but that's enough room for both her living and workspace needs.
Huntley, who builds ADUs for a living, saw the project not just as an addition to her company's portfolio but, by living in the new detached backyard home and renting out her former house in front, a plan for retirement. "There is a condo in my neighborhood, same square footage. I think it sold for like $190,000," she says. "And you don't own the dirt in the condo."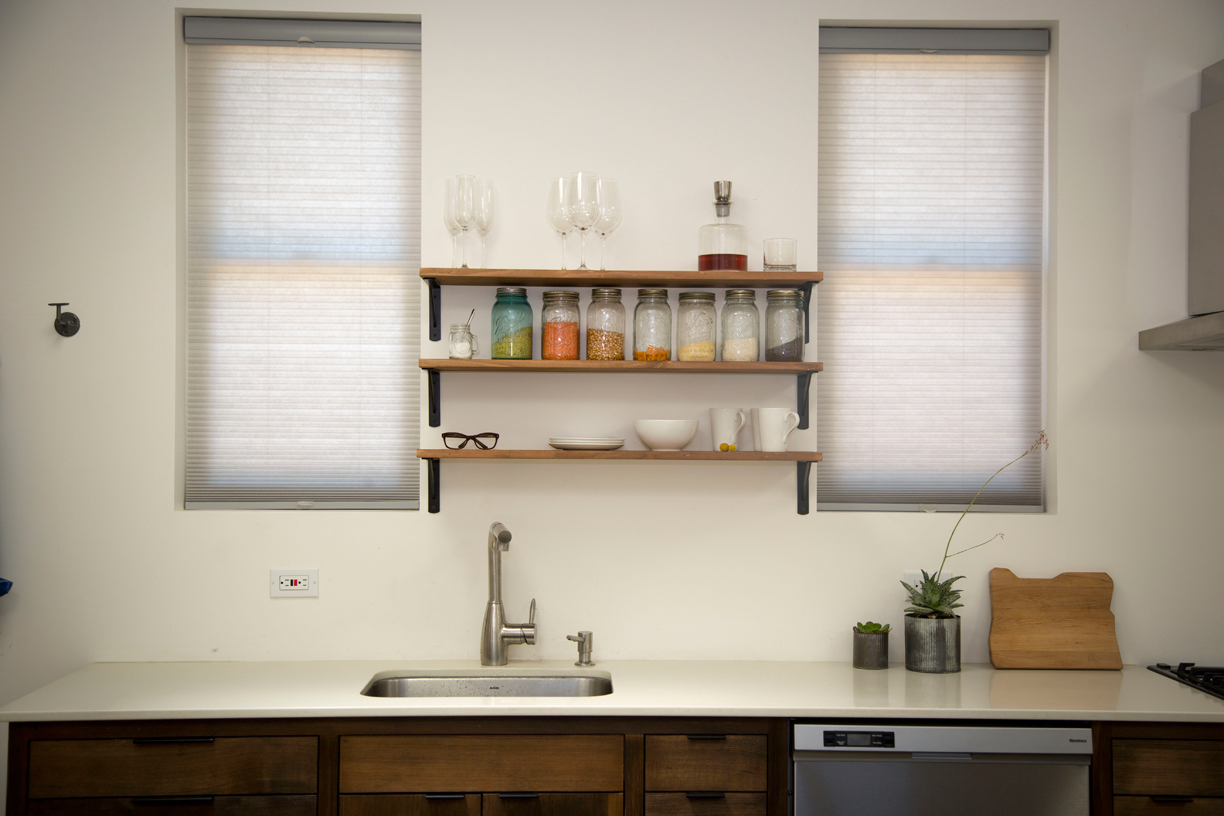 The kitchen in Holly Huntley's ADU is simple and elegant, combining to form a great room with a small bathroom just beyond.
ADUs aren't new, and not all are even detached—the city includes garage and basement apartments. But in recent years, as fees and regulations have been eased and housing costs have climbed, their construction pace has skyrocketed. But some, like developer Eli Spevak of Portland's Orange Splot, believe more could be done to loosen regulations and create more affordable options, such as allowing large existing homes to be divided into several units, or larger and more numerous accessory dwelling units. "Nothing is on the market for first-time homebuyers. ADUs sell in a snap. But they're hard to get financing for," he says.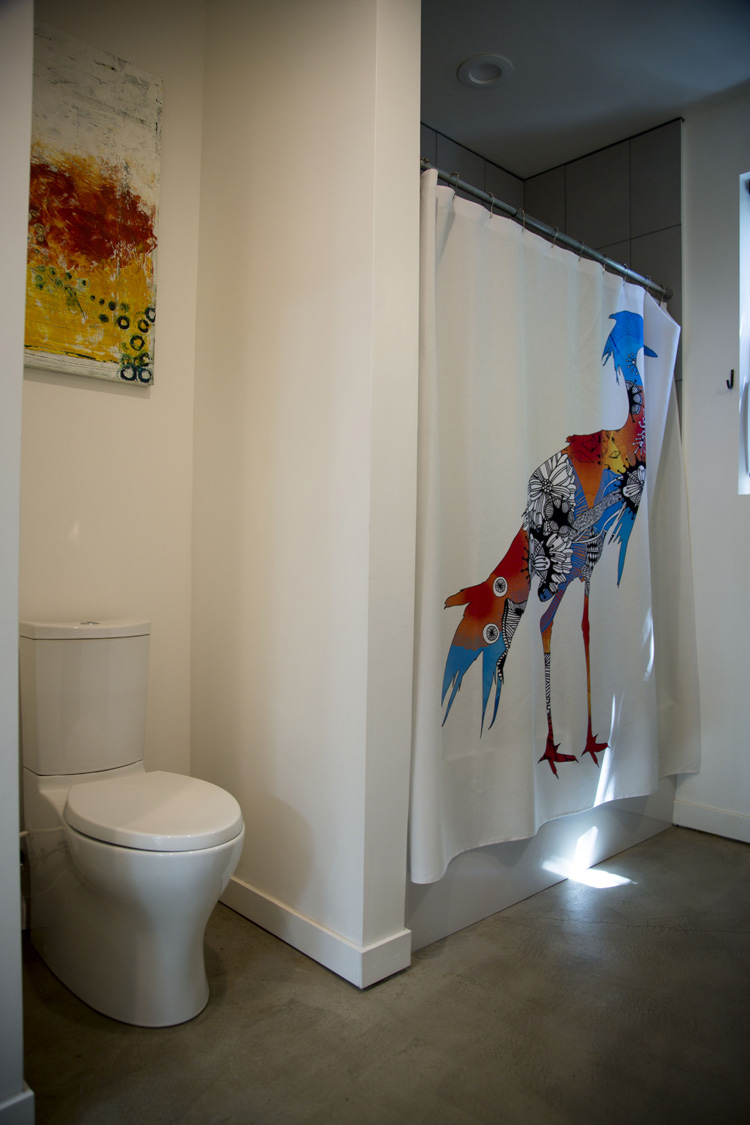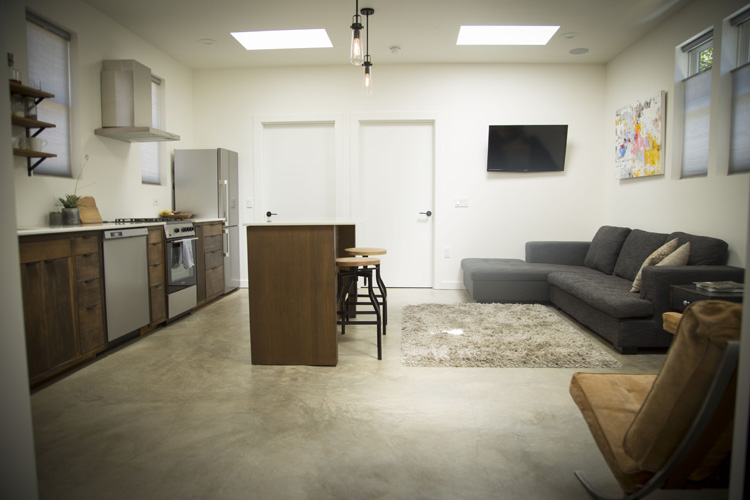 Even so, these smaller housing options—including another size smaller than ADUs, portable tiny houses—point to changing demographics and the need for a wide variety of options to house the residents arriving here every day. Oregon isn't quite as off-the-beaten-path as it used to be, but luckily the state's pioneering spirit is helping to change the way we live.