The Ankeny Row project comes with plenty of outdoor space, including large private decks for growing plants, as well as a shared courtyard.
Multifamily housing has come to occupy a greater portion of Oregon's housing market, but many face challenges wedging into existing neighborhoods of single-family homes, sometimes incurring the wrath of nearby homeowners (especially when they're built without parking).
One new development in Portland may provide another way. Ankeny Row, located just off busy Burnside Street in Southeast Portland and spearheaded by its homeowners, is composed of a group of six adjoined townhouses occupying a formerly contaminated industrial site. Designed and built by Portland design-build firm Green Hammer, Ankeny Row is designed to achieve net-zero energy status, giving its owners, all at or nearing retirement age, a chance to age in place without piling up utility bills. "Our electric bill was $11 last month, and really, that charge was just for being connected to the grid," says Lainie Smith, who lives at Ankeny Row with her husband, David Siegel. With the added insulation and triple-pane windows, the home is comfortable year-round without relying on much heating and cooling. "Our house just seems to want to be 72 degrees year-round," she adds.
Whereas most apartment buildings in urban areas are built as big as zoning codes allow, Ankeny Row represents a more medium density in keeping with the scale of the neighborhood; it's all two to three stories. "This wasn't about just getting as many units in as you can," says Green Hammer founder Stephen Aiguier, "There are gardens here, and a courtyard. It's not designed to be the most domineering architecture on the street. And yet we still increased density here quite a bit. It's a balance."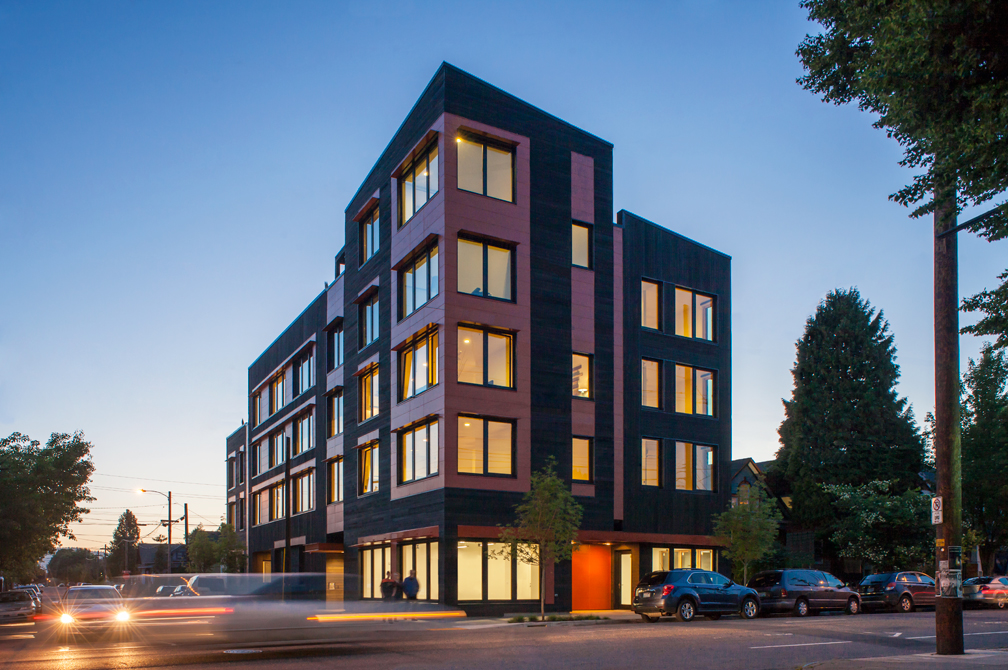 Pete Eckert photo
The Kiln Apartments on Portland's bustling Williams Avenue, completed last summer, is one of the first multifamily buildings in the United States designed to Passive House specifications for ultra energy efficiency. We talked to one of the project's designers, Agustin Enriquez of Portland's GBD Architects, about the challenges not only in designing green but in fitting into a neighborhood of single-family homes.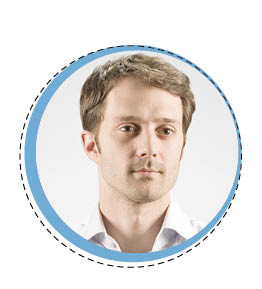 COULD YOU TALK ABOUT THE CHALLENGE OF DOING PASSIVE HOUSE CONSTRUCTION AT THIS SCALE?
It starts with robust insulation under the footings and foundation, something you normally don't do. And it had to be continuous, so there was no gap. The insulation is a type of heavy-duty foam they use in bridge construction. We also have lots of extra insulation going up the façade, to create that thermal barrier so heat doesn't transfer from the skin into the interior.
WHAT ABOUT THE CHALLENGING ISSUE OF HEIGHT, BEING ON A COMMERCIAL STREET BUT ALSO ABUTTING SINGLE FAMILY HOUSES?
We met with the neighbors and the neighborhood association extensively. I think we had a good working relationship with them. Everything we were proposing was allowed outright, but we wanted the solutions to be good for them and not just the owner. We moved some of the massing away from the neighbors to the north and west. It's at its tallest point closer to the intersection and then it steps down toward the neighbors. It was the right thing to do for the neighborhood.
THESE ARE FAIRLY SMALL UNITS. HOW CAN YOU MAKE THEM MORE ATTRACTIVE TO TENANTS?
By making sure there's public space for the residents. Balconies are tough to get to feel like good exterior space, so instead we focused a rooftop amenity space with a canopy and a trellis, plantings and trees, a barbecue. As cities get denser and more people move into multifamily units, I think those exterior spaces are important. We were careful too about locating the walls around it so people can't see down into the neighbors' backyards.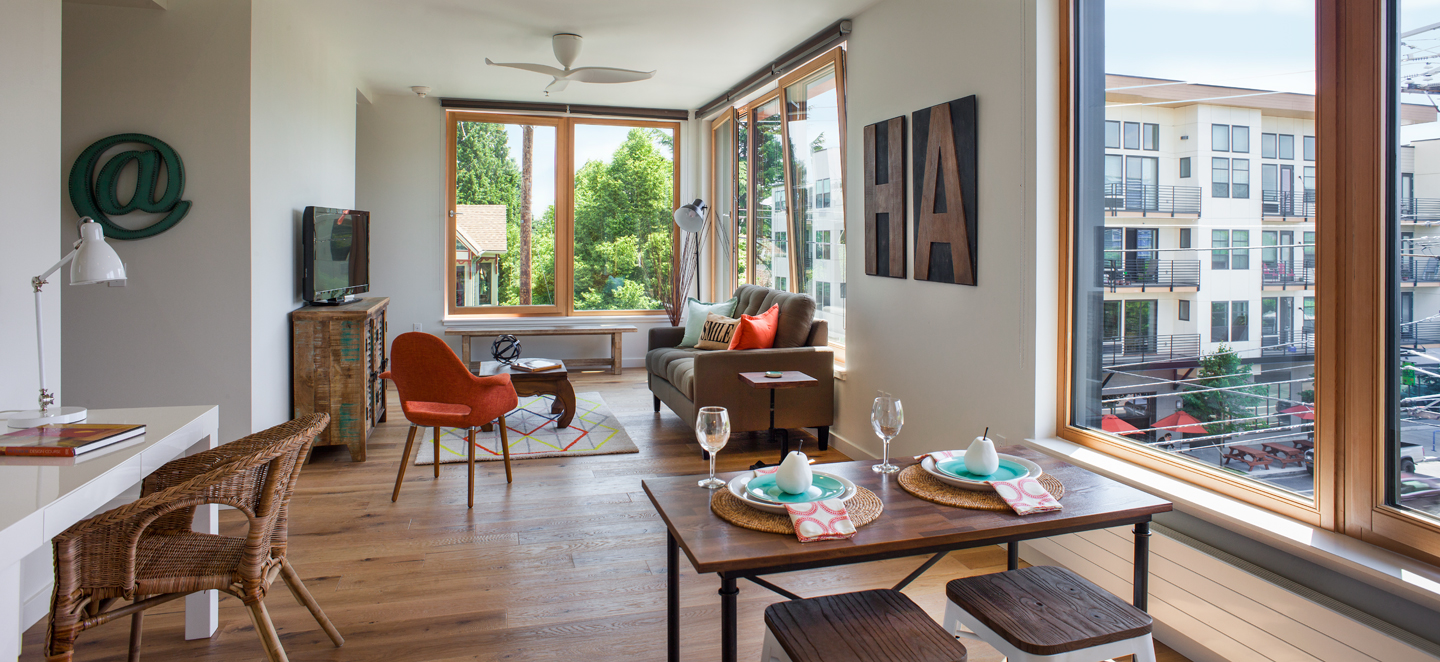 WHAT KIND OF FEEDBACK HAVE YOU RECEIVED FROM KILN APARTMENTS RESIDENTS SO FAR?
Everybody says it really reminds them of a home and not an apartment, which is why they chose to rent it. I think it's the materials: wood floors and wood windows. For new-construction apartments, it's very uncommon. You go to Northwest Portland and they're common in hundred-year-old buildings, but not new buildings. It's just a lot warmer.