By Addie Hahn | Photos by Ben Cunin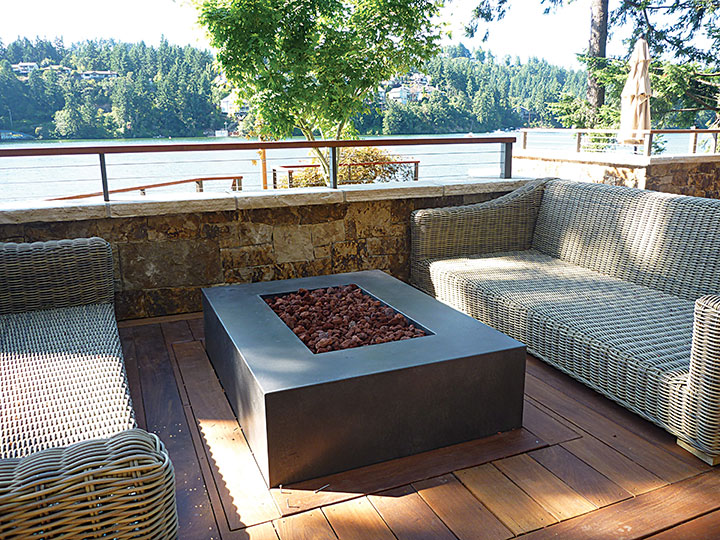 A series of striking colored samples line the offices of Coulee Concrete Designs in Southeast Portland. Familiar, soothing gray tones—not unlike those that make up sidewalks—lay scattered among less expected dusty reds and vibrant blues. "In the beginning, I was making custom colors for everyone," says owner Ben Cunin. "Now I have a lot to draw from. I have 15 shades of green alone and an ever-growing number of grays."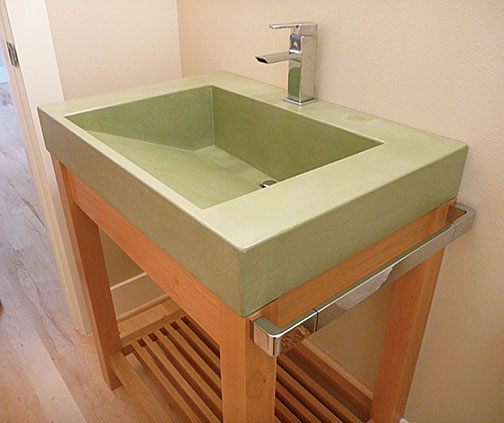 Because concrete begins as a fluid, the possibilities for influencing color, shape and texture are virtually unlimited, making it a rarity in the world of building materials. Coulee Concrete mixes a basic recipe of sand, fiber reinforcement, rock and cement to create flat surfaces, such as bars, countertops and tables, along with sinks, fire tables and chairs for both domestic and commercial settings.
Cunin first learned about the creative potential of concrete 20 years ago in a sculpture course at Santa Monica College in California. He later studied alongside Los Angeles concrete sculptor Seth Ernsdorf before relocating to Portland in 2007. There he opened his own design and manufacturing studio specializing in the material.
"I like the permanence of it," Cunin says. "Structurally, it stays the same. I like that you can mold it, too—it has this fluidity. It's real basic and has an earthy, chunky feel to it. It's got so much flexibility."
Cunin used those qualities to the fullest when creating a series of graceful, wave-like outdoor lounge chairs for a client. Unlike wood, the concrete set will weather beautifully.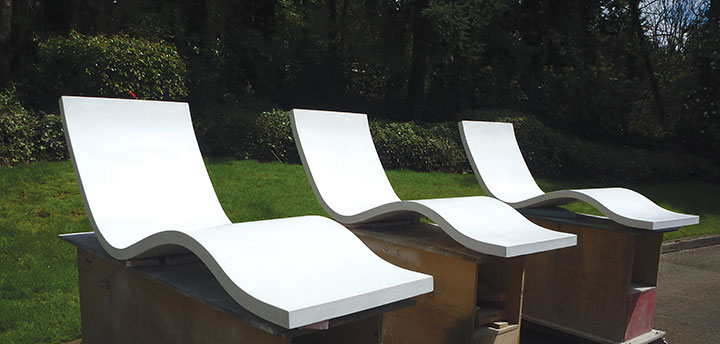 Durable, easy to maintain, heat resistant and recyclable, concrete is a great choice for a variety of projects. The Coulee team crafted a stunning set of kitchen counters, a modern fireplace hearth, a credenza top, two sleek vanity tops and an elegant set of floating stairs for the 2013 American Institute of Architects Portland Homes Tour. For countertops alone, they can create details such as waterfall edges, integral drain boards, knife blocks and metal inserts to serve as trivets. All work is completed on-site.
With only four employees, Coulee Concrete is small enough to offer their customers an unmistakably personable experience. Cunin excels at translating ideas into threedimensional concrete forms. "I love making sculptural objects that will last a lifetime," he says. Coulee's customers will appreciate the handcrafted, local product that will endure for many years.
---
Coulee Concrete | 503-895-2621
3308 SE 50th Ave., Portland, OR 97206