Yamhill County provides a breathtaking backdrop for Inspired Taste — the 2022 edition of NW Natural Street of Dreams®
Header photo by Carly Diaz for Taste Newberg
---
For the first time in its 47-year history, the NW Natural Street of Dreams is heading to Oregon's wine country, a nod to the renewed interest in rural living and connecting with friends and family.
Four homes are clustered together on 2-acre lots at Rose Pointe Estates in Newberg and two bonus homes (open weekends only) are located in McMinnville. Tours are self-guided from July 23 – August 14 using an app, and can be combined with VIP wine-tasting and tour packages.
In addition to jaw-dropping, 360-degree views and an excuse to visit wine country, Street of Dreams offers inspiration for entertaining spaces, kitchens and outdoor living, as well as a peek at the latest trends, finishes and energy-efficient solutions for the home.
---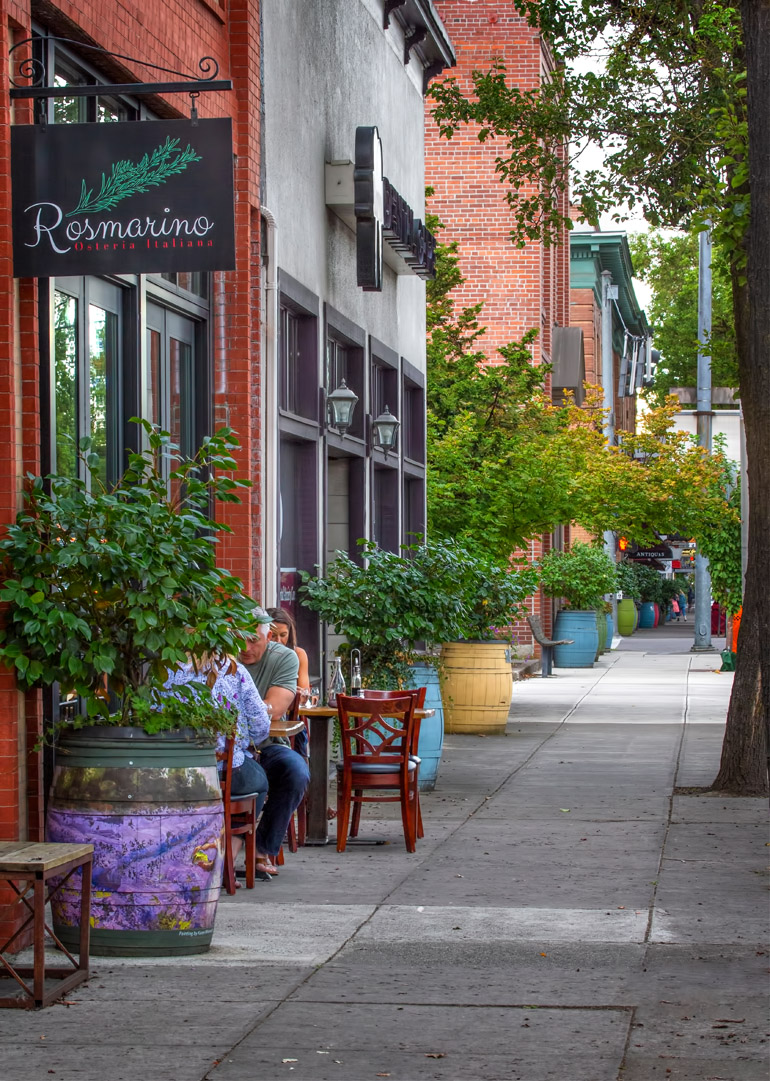 Photo by Todd Klingler for Taste Newberg
---
Homes in Harmony with Nature

Elite Development Northwest worked with architect Troy Fowler to design a home inspired by the Swedish concept of fika. Literally translated as a "coffee and cake break," fika is more loosely described as a state of mind that prioritizes finding time every day to slow down and enjoy socializing and breaking bread with friends and family.
"We are at a point in our lives where we are constantly running," says Elite Development Northwest's Jamie Harris. "We really like how Scandinavian houses address that. The simplicity of the house means less maintenance and more time focused on living peacefully, spending time with family and friends, and enjoying life. Yamhill County is the perfect place for it."
---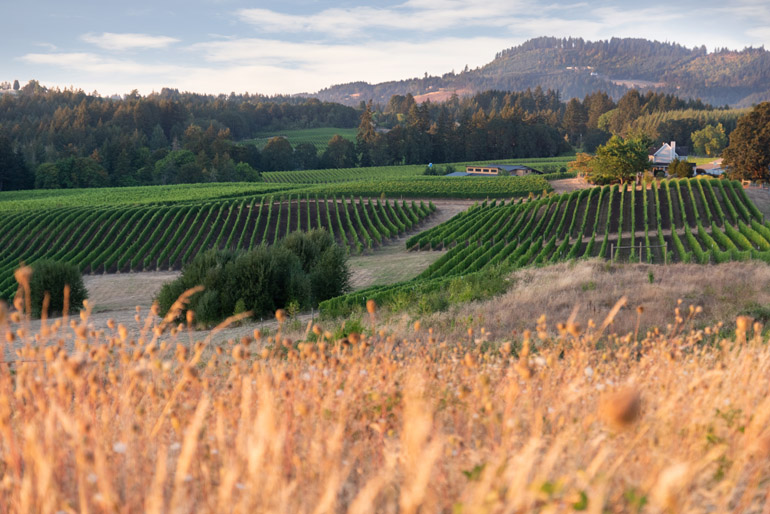 Photo by Gary Randall for Taste Newberg
---
Street of Dreams Day Trip

Visitors to the Street of Dreams can get a taste of wine country in Newberg, where nature and outdoor recreation combine with creature comforts like great restaurants and a vibrant arts scene.
"People can enjoy the small-town friendly feel, the sense of community and quality of life," says Leslie Caldwell of Taste Newberg. "There are so many things to do with your free time, from the drive-in movie theater to browsing shops or taking a drive in the country, picnicking by the river, exploring the walking trails or cycling."
Voted one of America's 10 Best Small-Town Food Scenes by USA Today, Newberg is home to farm-to-table restaurants, bistros and independent coffee roasters, as well as quaint shops, boutiques and art galleries. The Chehalem Cultural Center is a vibrant hub for visual and performing arts and hosts Tunes on Tuesday during July and August, with food carts and live music, while Newberg's Wednesday Market bustles with local artisans all summer long. Throughout July Newberg celebrates lavender, the quintessential wine-country flower. Follow the Newberg Lavender Trail to sample specialty cocktails and culinary creations featuring the essence, or stop by Wayward Winds Lavender Farm — next door to the Street of Dreams — and take home a U-cut bouquet of heady, dream-inducing blossoms. Experience the Inspired Taste of Yamhill County and the Street of Dreams through special VIP wine-tour packages. Package offerings vary and include tickets to the Street of Dreams, lunch with a view in the VIP area at Rose Pointe Estates, design presentations and tastings at wineries throughout Yamhill County.
---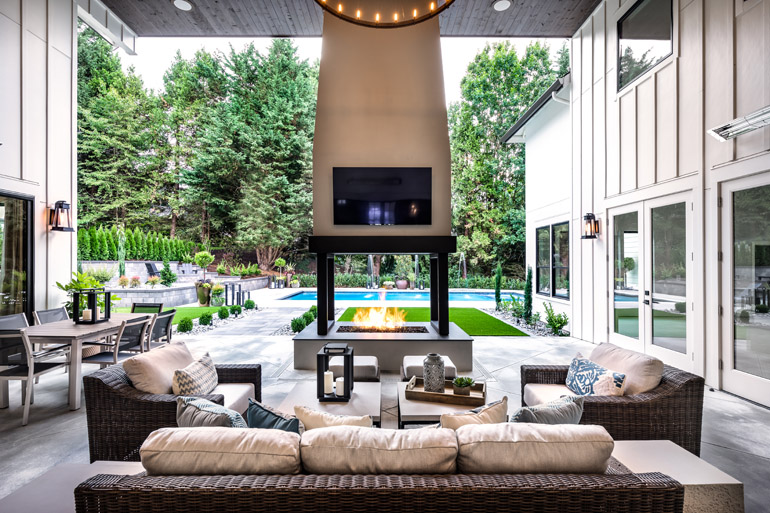 Photo by Daniel O'Brien/Valve Media
---
Visit streetofdreamspdx.com for tickets and to plan your visit to wine country.