What we love about Oregon's coast is the wildness, the sense of epic nature unfolding around us as we cruise down Highway 101. For those of us lucky enough to own a piece of this terrain, or even rent a beach house from time to time, experiencing every dramatic moment is what motivates us to make the trek in every season and all types of weather. And there's the rub: It's more than likely that you'll need to take shelter during your visit from the very environment you came to enjoy.
Making that happen for homeowners is a challenge for designers and builders all along Oregon's 363-mile coastline. The land itself poses its own issues. Small and narrow lots, strict building codes and environmental factors beyond the weather like wetlands, slide planes and steep grades can make designing and constructing homes a big puzzle of form and function.
---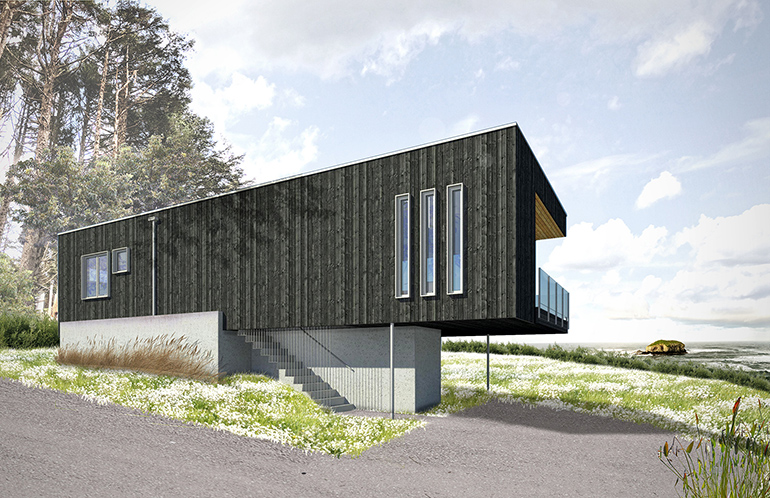 FALCEON COVE | ARCH CAPE
design by Open Concept Architecture
A small, secluded community at the edge of Oswald State Park gives residents larger, forested lots but with the challenge of some restrictive building codes. This modern residence lives large by embracing the wild scenery with sweeping views and au naturel outdoor spaces.
---
"Working with local subcontractors who have experience with our climate is key," says Keeley O'Brien, a veteran builder who grew up working on projects at the Coast with his father. O'Brien is known for his high-profile commercial projects like Pelican Brewery and the Fresh Food market in Cannon Beach. "With 45 to 75 mile-per-hour winds in winter, you have to get it right."
The past decade has seen a spate of new approaches to modern architecture designed to position owners within this wildness. With a rebounding housing market, interest in homes built at the Coast has risen dramatically, but these buyers often find that the available real estate doesn't suit their needs or aesthetics, driving the growth in the custom-home sector.
---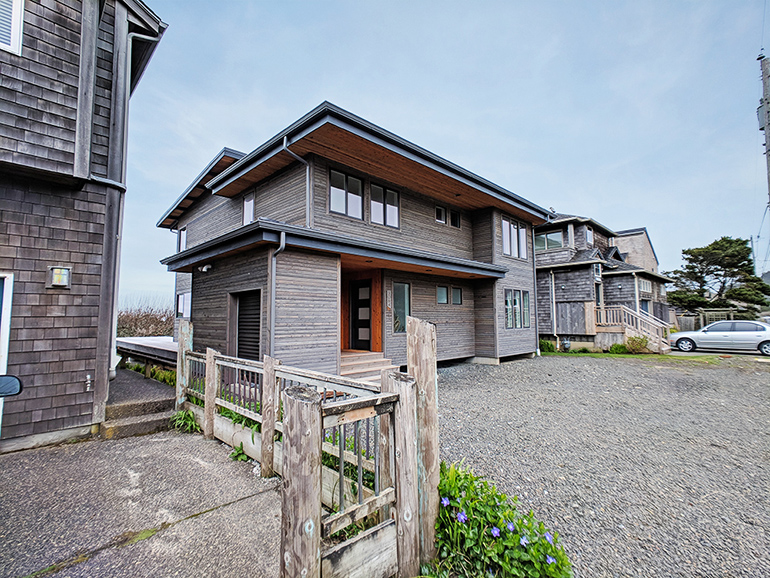 PACIFIC SOUTH | CANNON BEACH
design by Open Concept Architecture
A study in building on small and restricted lots, this narrow residence eschews traditional lines to fit the space without sacrificing style, livability, light or views.
---
O'Brien and designer Vito Cerelli, of O'Brien & Company + Open Concept Architecture, Inc. are at the forefront of this movement, which feels both entirely new and distinctly Oregon. The veteran builder and Oregonian native designer, both second-generation producers within the building industry who have deep ties to coastal communities, have been expanding the scope of modern at the Coast with home projects built to withstand the region's tough climate conditions while making modern homes accessible to homeowners.
"Vito defines what's possible at the Coast in residential design," O'Brien says.
---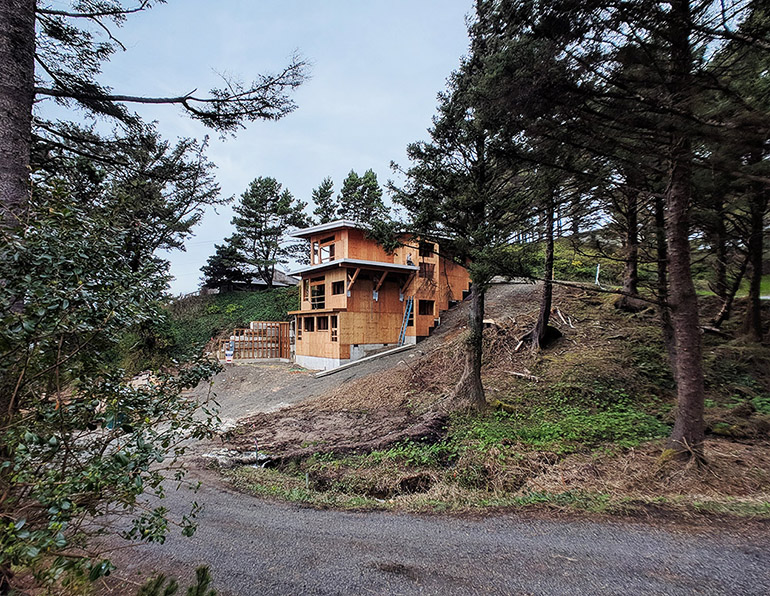 NAZINA AVENUE | CANNON BEACH
design/build by O'Brien & Company + Open Concept Architecture
Leaving the world of cedar shake behind, this modern home is at once elegant and approachable. The modern plan embraces the steep grade without sacrificing square footage, light or views.
---
Open Concept Architecture's Falcon Cove residence, for example, takes advantage of modern building techniques and products able to withstand the weather without obstructing residents' experience of the landscape. Built for a Portland-based homeowner who purchased the secluded property as a weekend surf escape from the city, the home has a clean minimalism that gives the interior a sense of spaciousness belying its relatively small 1,300-square-foot size. The home's full façade of windows opens on those intermittent nice days to bring the outdoors in, while an outdoor shower and low-key outdoor gathering spaces sit lightly on the wooded lot.
"These dwellings grow from the landscape, accenting it without imposing upon it," designer Cerelli says.
The result is coastal homes that appear to grow from and embrace the dramatic landscape, not just perch upon it. And, perhaps, a new Pacific Northwest style.