Lincoln City has enough action along Highway 101 that visitors must veer off the highway whenever possible to experience the natural Oregon Coast. Long, sandy beaches and striking, moss-covered cliffs along with the city's beautiful Devils Lake are just some of the draws. These were magnetic pulls for Keith and Jennifer Fowler, who recently moved back to Lincoln City after a 10 year hiatus in Beaverton.
The Fowlers are the owners of the newly opened Wildwood Design Center — a one-stop shop Coast dwellers visit to turn their spaces into homes. Choosing flooring, lighting, countertops and accents becomes a breeze with the help of a local consultant located on Highway 101, just steps from the beach.
"We knew we wanted to open a business and offer our community a more comprehensive home improvement resource it was desperately lacking. Our goal was to make it design forward, affordable and ,most of all, professional."
The couple has extensive design experience, with Keith specializing in metal fabrication and building custom furniture, and Jennifer working in all aspects of interior design for the past 16 years. Upon returning to Keith's hometown of Lincoln City, the couple saw an opportunity to offer their combined skills to builders and homeowners looking for the services and materials found in bigger cities, paired with local convenience and the kind of customer care that comes from working with your neighbors.
"Wildwood Design has been great to work with for our company," says local builders Nathan and Angie Knott of Knottworks Construction. "They have comparable prices to the larger suppliers but with superior service and professionalism. They have exceeded our expectations, no matter how small or large the project."
By offering both materials and design services, Jennifer and Keith keep their prices low. When customers source their materials through Wildwood, they receive a significant discount on Jennifer's hourly design rate, and they can work with Jennifer and Keith from start to finish.
"Our second-home owners love our process, because they have a local expert in the background designing and sourcing everything right where their vacation home is located, whether they can be on- site or not."
Together, they're thrilled to call the Oregon Coast "home" once again — and to work with their customers in making their houses feel more like home, with a backdrop that's hard to beat.
---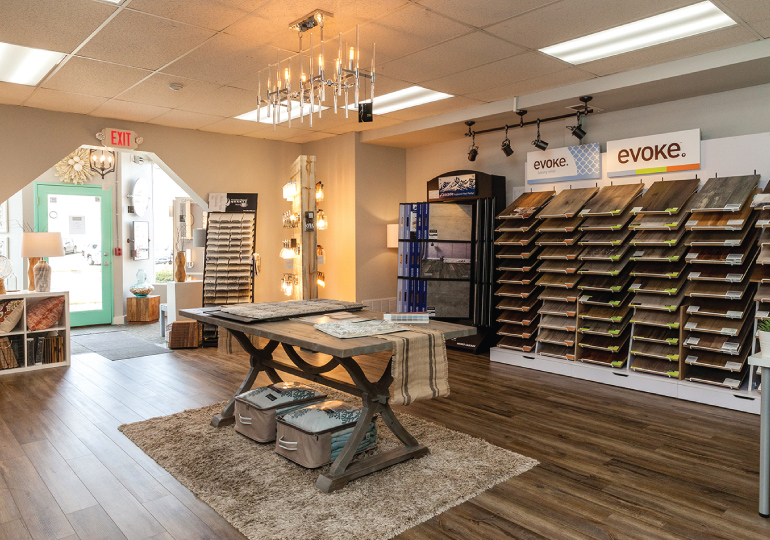 ---
THE FOWLER'S LINCOLN CITY FAVORITES:
Coffee shop:
Pacific Grind Café
Beach to visit with our dog:
Roads End
Breakfast spot:
The Café on Hawk Creek
Destination for a day trip:
Traveling up the Coast to Astoria and stopping at Fort George Brewery for a beer flight and burger.
Place in town to buy gifts:
Jennifer Sears Glass Art Studio. You can blow your own glass float or choose from her amazing collection displayed in the gift shop.
Date night restaurant:
Tidal Raves or Kyllo's. Both have amazing crab cakes!
Place to spend a rainy day:
Inside our family's lake cabin on Devils Lake. There is nothing like being warm by the fire and looking out at the rain hitting the lake.
---
For more information, visit: wildwooddesigncenter.com