Photography by Blackstone Edge Studios
Excellence in interior design is about more than making a space beautiful to the eye. It's about understanding how homeowners will live their best life in a space – what they prioritize, how they move about, and what brings them comfort and joy. These guiding principles inform the work of Garrison Hullinger Interior Design, an award-winning Portland firm whose meteoric rise over the last decade has occurred through its balance of beauty, functionality and affordability.
"Our commitment is to serving clients and creating beautiful and thoughtful spaces," said Garrison Hullinger, principal of the firm. "We pride ourselves on having created a process that is fun and personal."
This meeting of aspiration and practicality – the qualities that make a house both a show home and a family home – defined the work behind the firm's Happy Valley project, a property the firm calls Shadow Ridge Trail – a home that shows just what dreams may come for clients who step into Hullinger's process.
---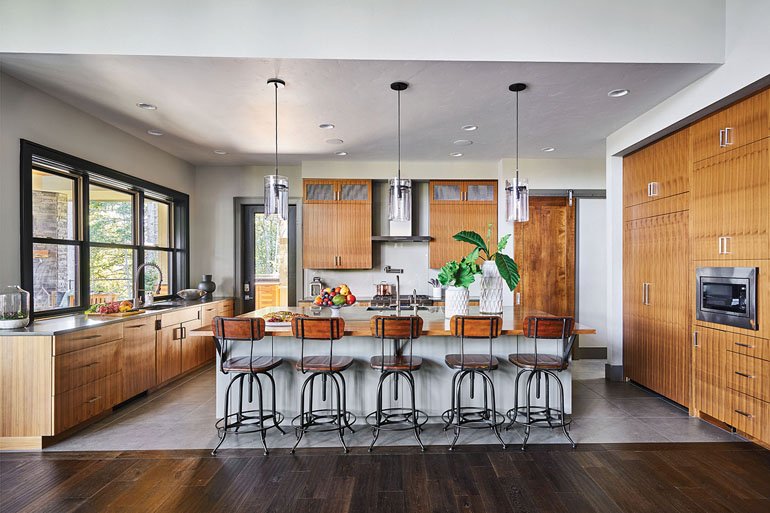 ---
BEGIN WITH A DREAM
All GHID projects begin with a deep conversation between the design team and the client. Hullinger's team of talent listens and learns about a client's lifestyle, aspirations and individual inspirations. Often, this is when the firm gets a glimpse at the client's aesthetic, information the group will use as a creative jumping-off point for its explorations in making a home both livable and lovely.
"A professional designer knows what details make a big impact on form and function – from enhancements to the room layout to transitional spaces and surface choices," said senior designer Collin Kayser. "During the initial phase, it is really about creating the story behind the floor plan."
CREATIVE CALLOBRATION
GHID's studio takes a meticulous approach to rethinking floor plans and layouts to better serve clients' needs. For the Shadow Ridge Trail property, for example, the group worked in lock-step with the home designer to accomplish the client's desire to host parties and social events while still feeling intimate enough for a family.
---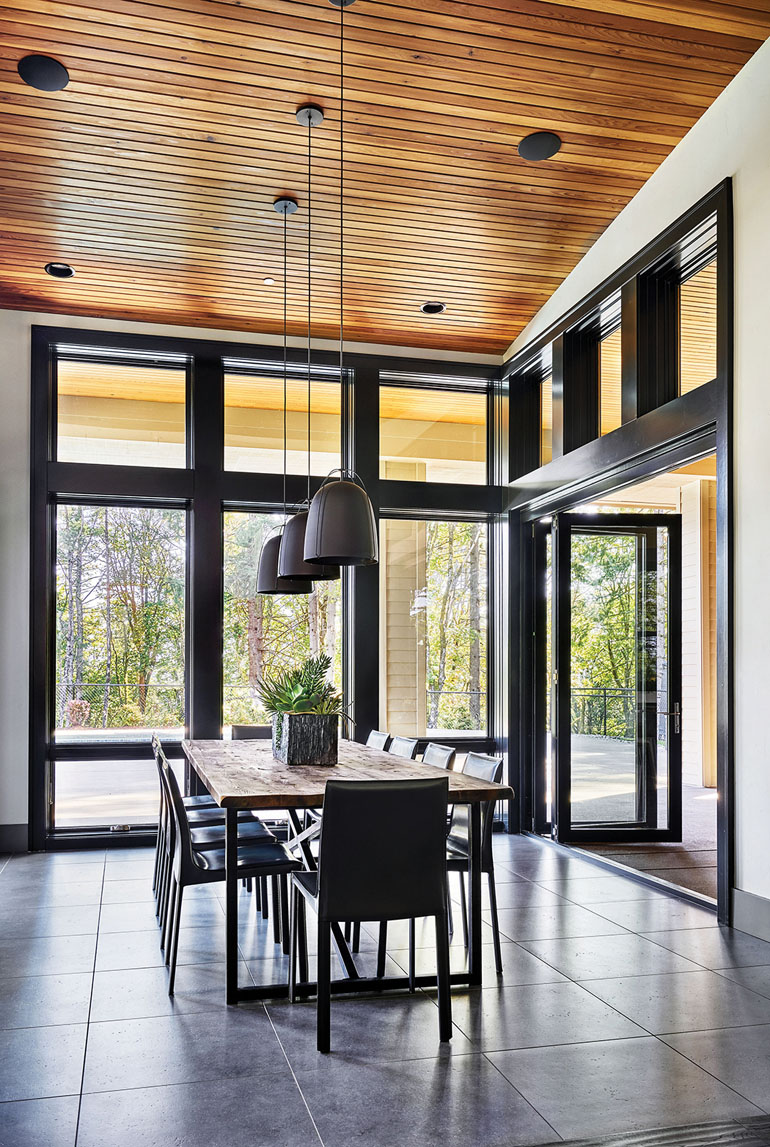 ---
FORM, FUNCTION, AND FUN
How might Hullinger design with its clients' lifestyles in mind? For the Shadow Ridge Trail property, the need for a workspace shaped the process in a multi use area built adjacent to the kitchen. This space is equal parts laundry, craft room, homework room and staging area for catering and entertaining, a workhorse of a room where projects stay contained, leaving the home's vaulted great room, kitchen and dining areas primed for entertaining and relaxing.
Kayser adds, "Building a custom home truly allows you to debate all possible options and consider what will be best in the end for your lifestyle and needs. At GHID, we want our clients to feel at home the moment they walk into their new space because it is a reflection of who they are and how they want to live."
CLEVER CALCULATIONS
GHID works with clients' budgets to balance desires without sacrificing style. With the seed of a vibe the client referred to as "Northwest contemporary spa," GHID aligned the client's vision with durable and relevant materials to keep costs down. At Shadow Ridge Trail, simple swaps made all the difference in bringing a bold, masculine vision to life within the client's budget. A splurge on black marble for the showcase kitchen island was offset by budget-conscious choices like Formica in the multipurpose room. Same with a switch to tile instead of poured concrete for the hearth in the great room.
"Even in a high-end home, there are so many options out there for durable, practical and cost-effective finishes that still look luxe," Kayser said. "Good design makes life easier, and more beautiful, for all budgets."
---
>>For more information, visit: garrisonhullinger.com