Over the past decade, connected technologies have woven themselves into the fabric of our everyday lives. Whether it's opening the door for your houseguests with your smartphone or checking on your pets through an app-connected camera, connected devices are reshaping the homeowner experience.
You can witness just how hard the latest smart home works for you at the 2019 NW Natural Street of Dreams, where a home by Everett Custom Homes features the latest technologies in convenience and security, all connected by the Xfinity Home platform by Comcast.
"We're going about our smart-home design in the same way that we are meticulous in our home design," says John Cappuccio, Everett Custom Homes' chief information officer. "When all of your smart-home devices and the internet that connects them are all designed to work together, it will accommodate your lifestyle in the best possible way. Rather than fixing problems, you'll be able to enjoy the convenience of the connected lifestyle. In building this home, we asked, how could we facilitate that?"
---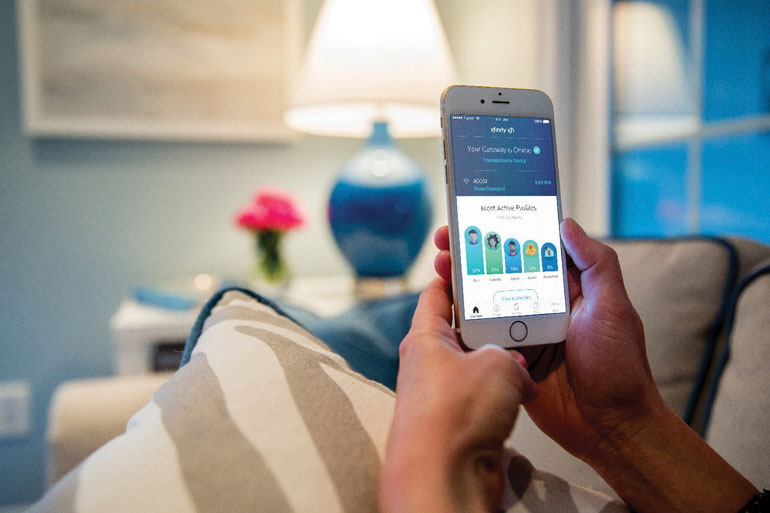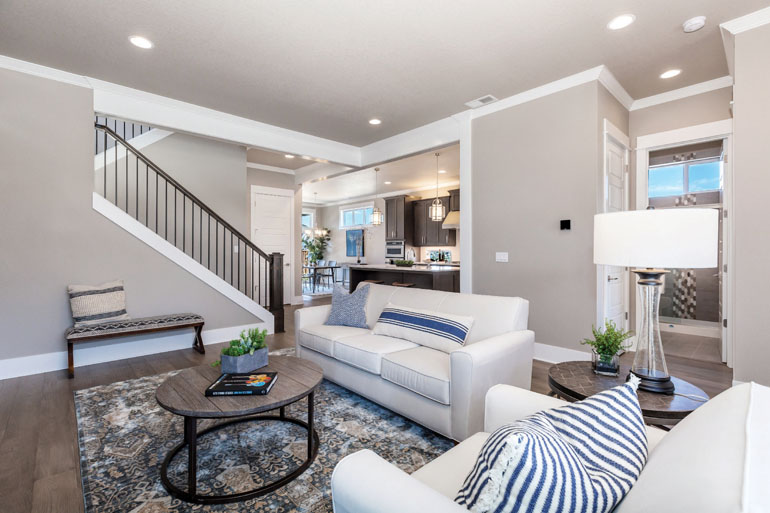 ---
Everett Custom Homes is a family-owned business of builders native to Portland, and when Cappuccio joined the team last year, he was attracted by the "relentless pursuit of quality."
You can see that pursuit in the design, the materials and the devices chosen for this connected home experience. The home features a smart thermostat, a Nest Protect camera, a myQ garage door lifter, smart lighting and switches, and an irrigation controller, all manageable from the Xfinity xFi platform, specifically chosen by Everett Custom Homes to introduce homeowners to a technology that accommodates a lifestyle rather than dictating it.
Research by Parks Associates reveals that the average American home with broadband now supports an average of 9.1 connected devices. Not having enough speed to support that many devices relying on your network results in a poor experience.
---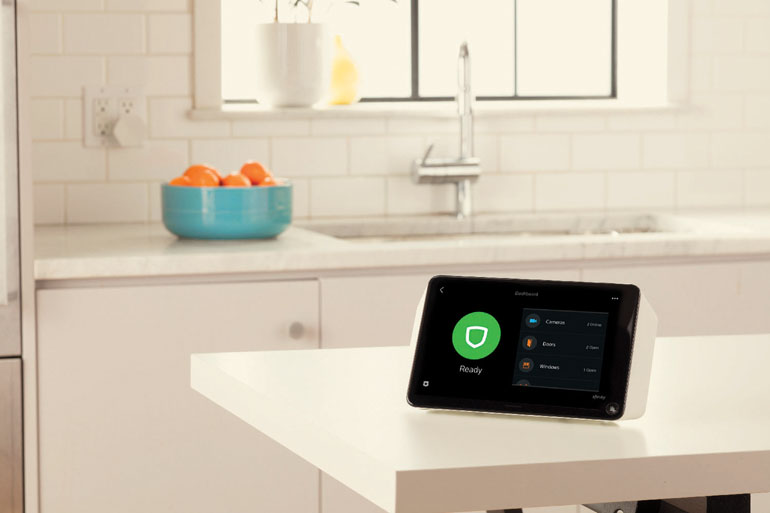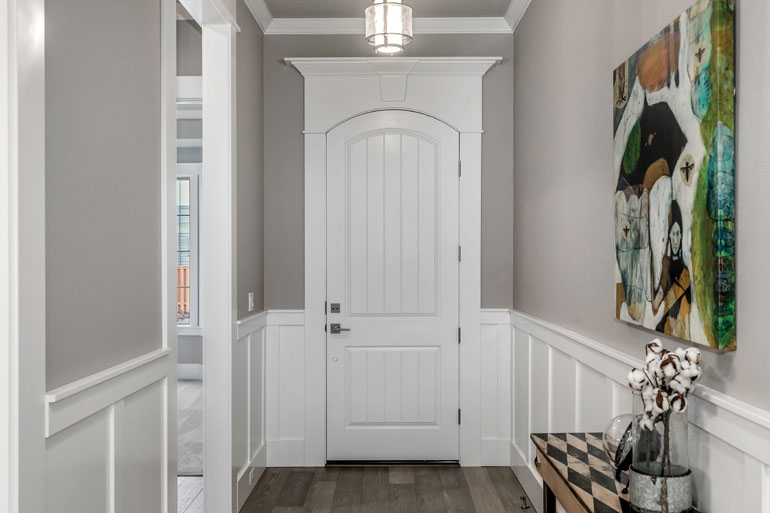 ---
"It all starts with the internet connection that you have, and it comes down to coverage and control," explains Comcast's Chad Savage, director of sales for Oregon and Southwest Washington. "When you're just getting started, start with the right internet, and then the rest of it works in harmony."
Home automation and security technology offers homeowners convenience and peace of mind, and it has finally reached a price point that makes it broadly accessible. Xfinity's xFi gives homeowners the ability to easily monitor, control and protect all connected devices either through a smartphone using the xFi app or on the TV screen by speaking "Show me xFi" into the voice remote. The xFi dashboard allows users to see which devices are currently connected and how they are being used on the network. For instance, the modem can alert you if hackers try to connect to the network through an unauthorized device.
"The app senses it and blocks it," explains Savage. "That's real peace of mind. And even though you can have fun with these devices, these aren't just toys. They make sense and they justify themselves when considering the ease they add to the household."
---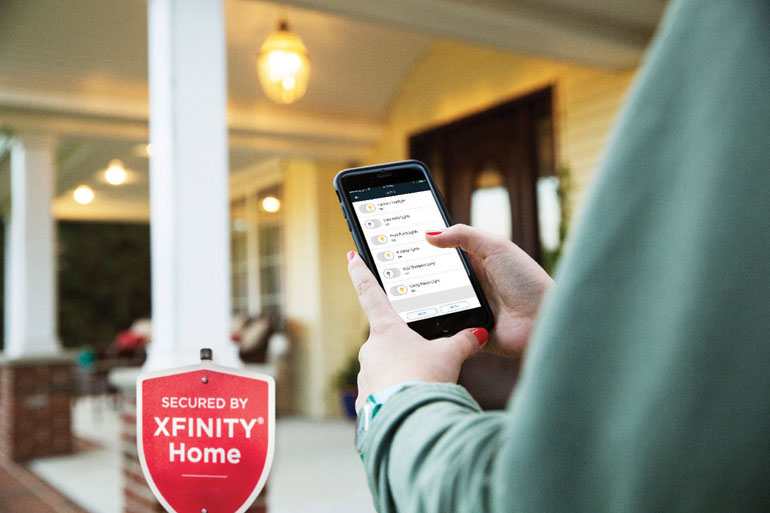 ---
10 Times a Smart Home Saves the Day
Today's homeowner appreciates simplicity and efficiency, along with convenience and peace of mind. Xfinity provides all that, with a network that can connect, monitor and protect all the devices in your home through a dashboard that is both flexible and convenient, allowing a customer to set their own preferences while maintaining a high standard of security.
1. Secure package delivery. Allow in-garage delivery whether you're home or away, and monitor comings and goings from your garage.
2. Your child loses or forgets their keys and is locked out. Unlock your home from the Xfinity Home app on your smartphone.
3. Might have left an appliance on? Avoid spending your time driving back home to check by simply turning it off from the palm of your hand.
4. Out of town and have neighbors watching your home? Set the door locks to be accessible to them only during certain times of day.
5. You forgot to adjust the thermometer before vacation. Heating and cooling settings can be manually controlled from afar through a simple tap.
6. Monitor your pets while they're at home alone. Turn on the Nest camera from the palm of your hand.
7. Receive alerts when someone other than a trusted friend or family member comes to your door. Today's home security cameras can use facial recognition to turn off alerts for trusted people, so you're not notified unless you need to be. Nest can scare off intruders by transmitting audio through a speaker, and it can monitor an entire room, even in darkness.
8. Your houseguests show up early while you're still at work. Let them in at any time right from your phone.
9. Keep your lawn looking great while you're on vacation or anytime. Leak detection, flow monitoring and weather data combine to determine exactly how much water your yard needs.
10. Lying on the couch ready for movie night? Smart bulbs can be turned off or dimmed up or down using voice commands.
---
For more info, visit Xfinity.com.