Aligned Architecture is a leader in designing beautiful, compact, sustainable homes.
Interior photography by Bronson Studios
---
Big things come in little packages. This was true in 1989 for Hershey's Kisses, and it's definitely the case for tiny homes. Just ask Nir Pearlson, owner of Eugene-based Aligned Architecture.
"We have a lot of expertise designing small spaces — that are expansive," Pearlson says of his firm, which he founded in 2003, and that now comprises a team of five.
Aligned Architecture is "agile," he says, and to prove it, he has amassed a vast portfolio, including commercial, office, residential and affordable housing. The company has become the go-to expert in the Willamette Valley and beyond for clients who desire to live beautifully, sparsely and sustainably.
"We align ourselves with our clients; we have a good way of really listening to their needs," Pearlson says.
---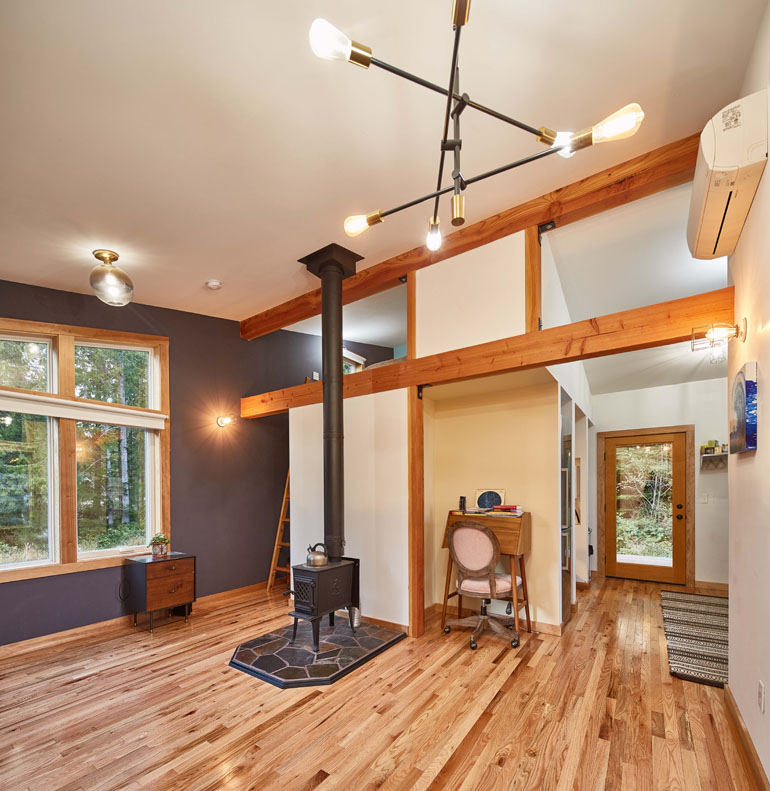 ---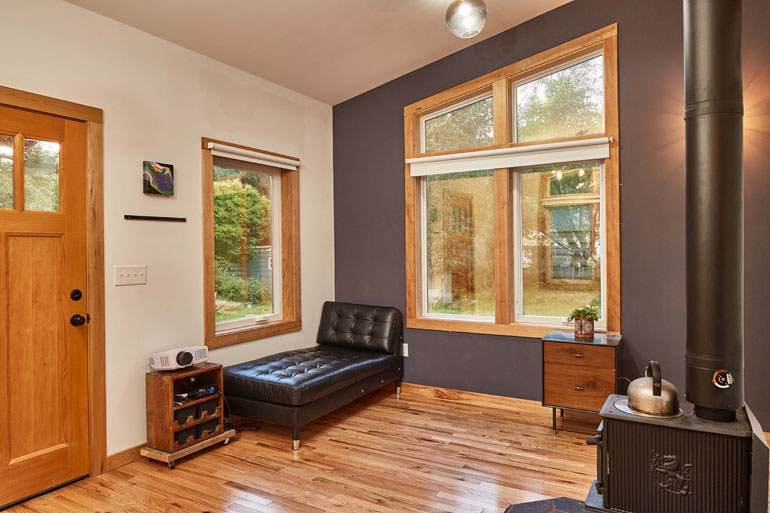 ---
Designing small homes not only is an industry trend but has become a passion for the company. And Aligned has been attracting attention along the way. In 2013 the firm won the Fine Homebuilding Magazine Best Small Home award for their River Road residence — an 800-square-foot ADU (accessory dwelling unit).
Fast-forward a few years: Miller Henderson, a veterinarian who operates a mobile clinic along the Coast from her specialty-fitted van, wanted a coastal home outside Florence roughly half the size of the River Road residence. She told Pearlson she was seeking a compact, sustainable design with a small ecological footprint that is both functional to live in and cost-effective.
"This is exactly what we love to do. Let's do it," Pearlson said.
Pearlson hewed to the eight "small footprint" design principles for tiny homes that he developed, including mix, fun, illuminate, stretch, curl and flow.
For example, the placement of her fold-away desk and rolling chair embody both "curl" and "illuminate" in her 400-square-foot home. (This size contrasts with America's median home size of 2,345 square feet, Pearlson says.) Henderson's workspace is tucked between her central wood stove that heats her entire dwelling and her uber-functional, full kitchen punctuated by a wall of windows framed in hemlock and a glazed porch door.
---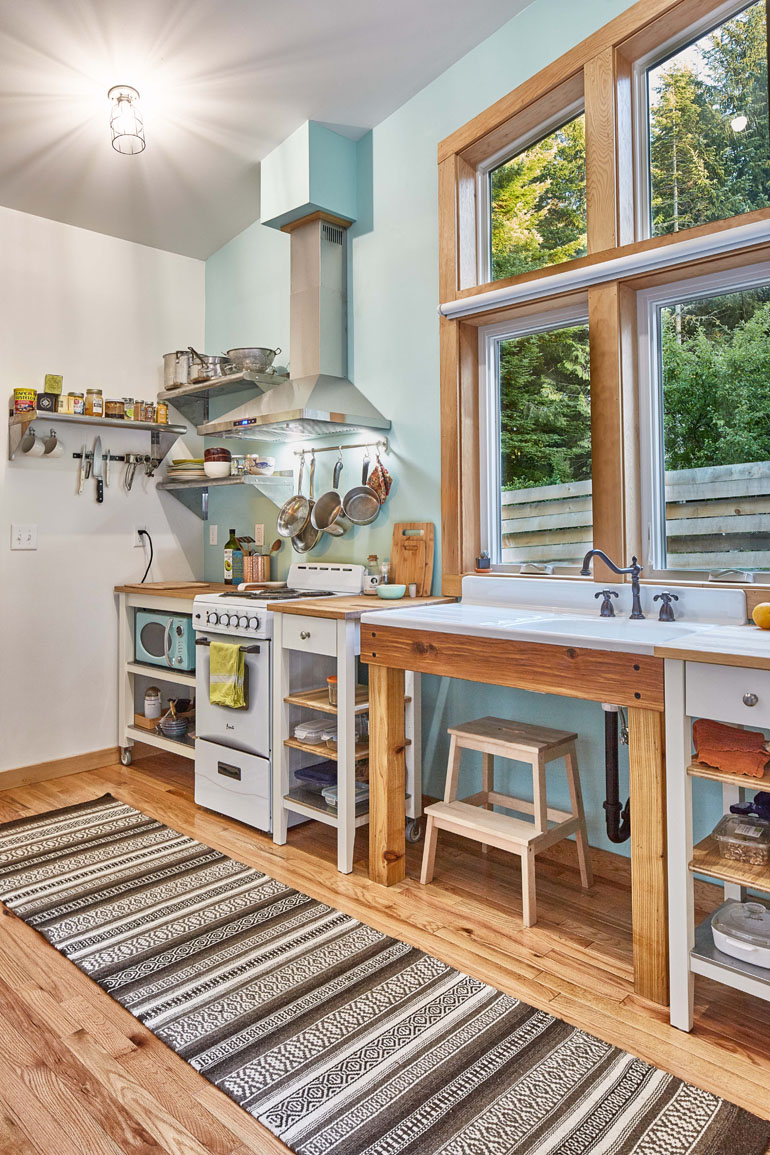 ---
---
"Flow" and "stretch" enter the picture with the unimpeded space between living and dining areas, and with 11.5-foot vaulted ceilings supported by exposed timber elements beneath a "soaring roof," Pearlson says.
"Fun" plays a role where Henderson lays her head. An 8-foot ladder leads to her loft bedroom and compact meditation space, where the ceiling is nearly 6 feet high at its tip. This bonus area under the raised roof does not increase the tiny home's footprint, and beneath it lies a luxurious bathroom complete with an antique claw-foot tub.
Pearlson grew up in the 1960s and '70s on a kibbutz in Israel's northern Galilee.
"We basically lived in tiny homes, and everything was utilitarian, modest, efficient and sensible," he says. Using the lingo of folks who grew up like him, he says, "Kibbutzniks oftentimes just remain that way."
---