A photographer and her family hunker down in a modern farmhouse turned flower farm.
Architect: Muddy River Design | Construction: Curtis Homes | Photographer: Jennifer Gulizia
---
If things were a little more normal around here, Jennifer Gulizia would be up at 4 a.m. to drink her coffee, tend a field of dahlias and edit pictures in her studio for the photography business she runs from her home in Hood River. There, she would spend the morning snapping pictures of 1-year-olds' birthday-cake smashes, sleepy newborn photos, family portraits and maternity shots — basically, people's most adorable life moments.
But everything has changed since the COVID-19 pandemic swept through the country. Gulizia's studio photography business is shuttered for now. Her 5-year-old daughter, Olivia, is home from preschool every day. And her neighbor's quarter-acre field behind the back of her house? It's tilled and ready to transform into a sea of color for a flower farm.
"My word for 2020 is 'pivot,'" Gulizia says. "I've always had to be adaptable, but this has been hard."
---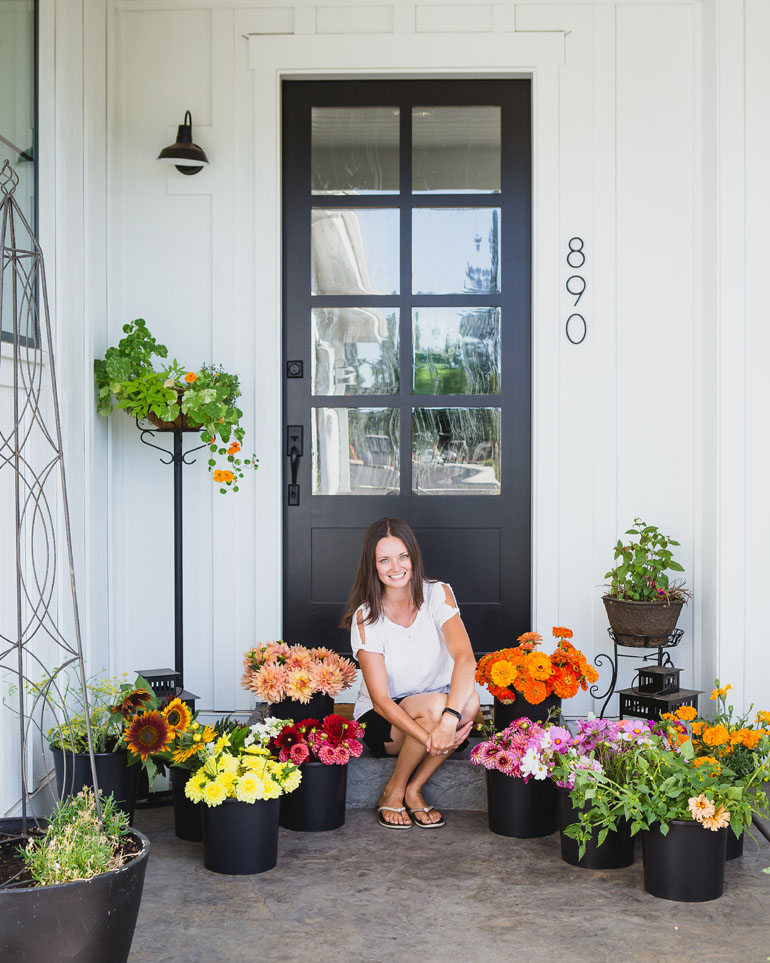 ---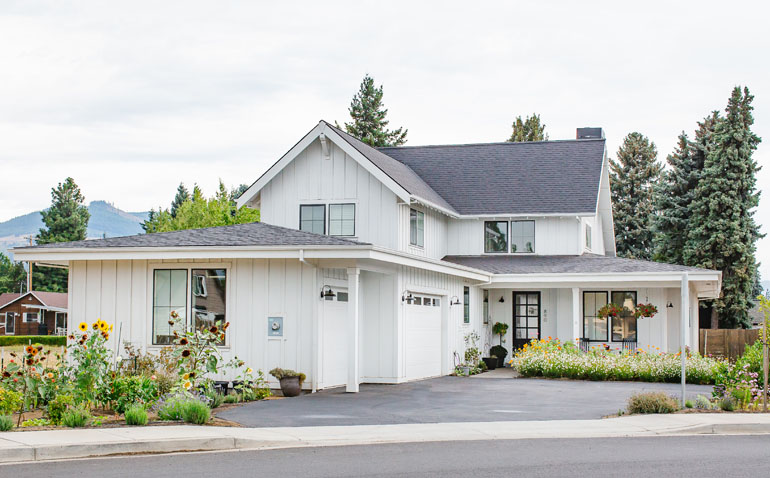 ---
The Gulizia family's home in a small neighborhood known as Gilbert Place near downtown Hood River is a haven for work and togetherness. Designed in collaboration with Bend-based Muddy River Design and constructed by Curtis Homes, it's the only farmhouse on the block — a place where Gulizia could operate her businesses while tending to her passion for growing flowers, especially dahlias, and spend time with her husband, T.J., daughter, and dogs Twinkie and Jersey.
"Modern farmhouses aren't just about the aesthetics but the lifestyle that comes with it," Gulizia says. "They embody being home. They are cozy places designed for people who want to spend time with family."
The home has many of the features that have come to be associated with modern farmhouse style. Its exterior features white board and batten siding, windows framed in black, a giant porch where the family can hang out after a long day of work, industrial pendant lights, and a generous, window-paneled farmhouse door.
---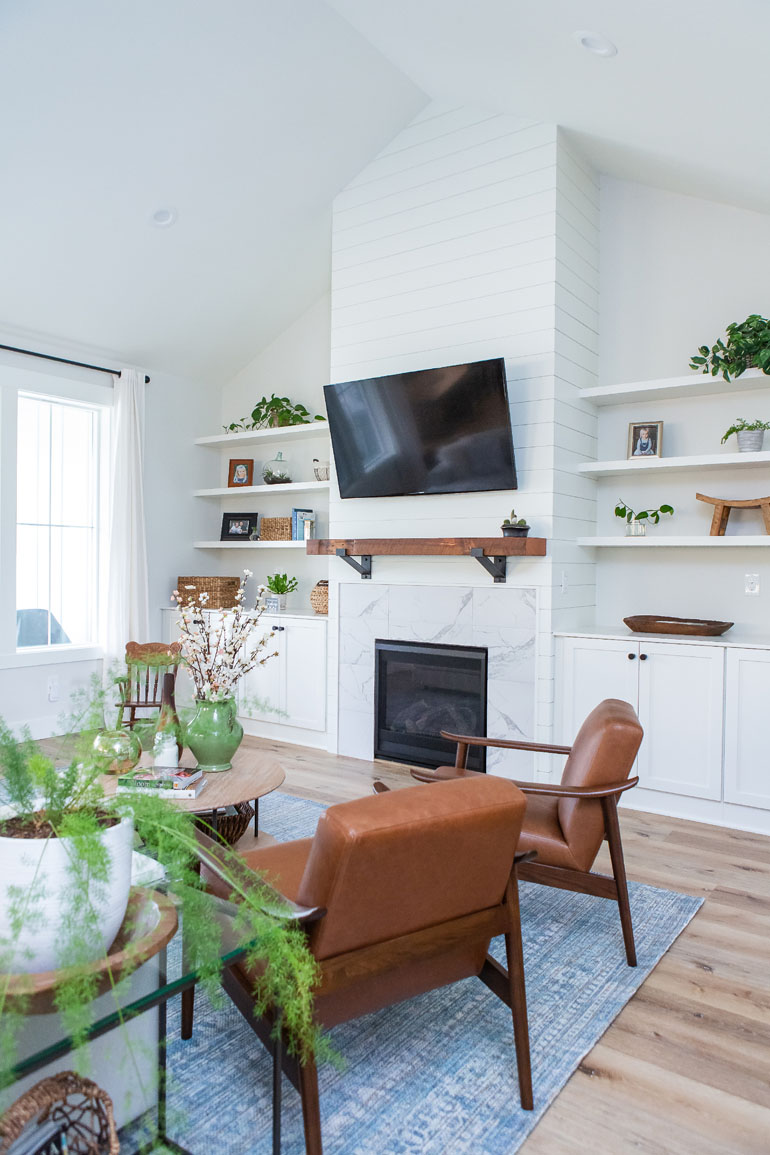 ---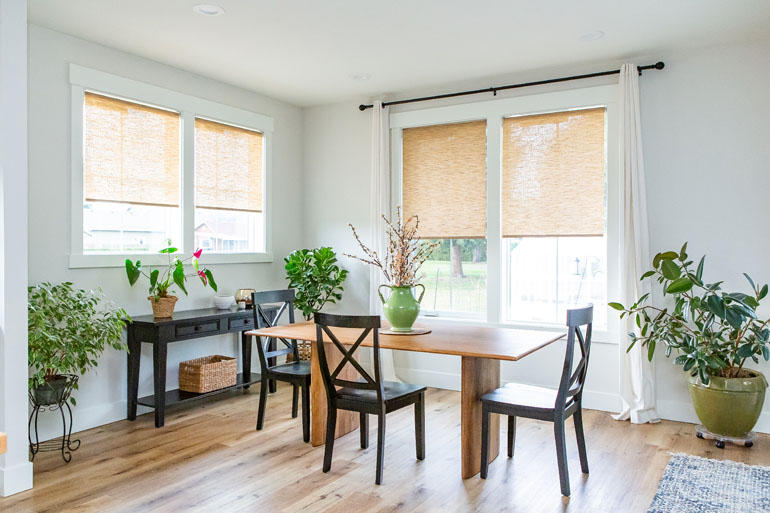 ---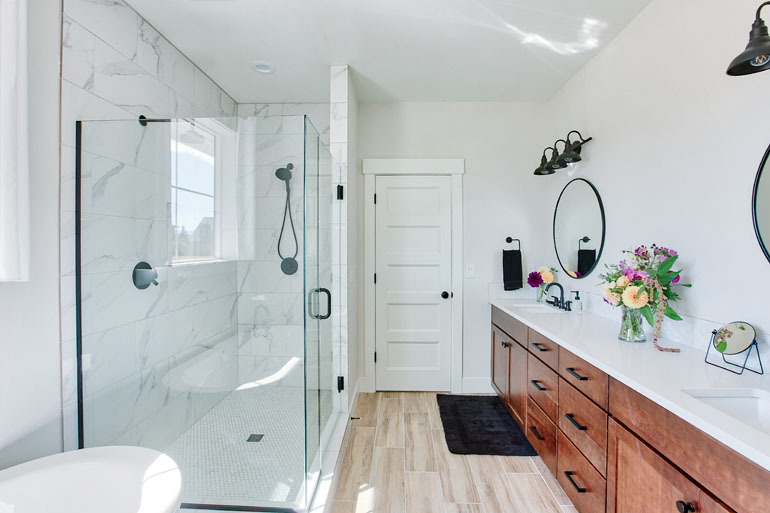 ---
Inside, the home accommodates the style in its spaces, fixtures, and materials. Most of the walls are white, which Gulizia warmed up with natural wood surfaces and black iron fixtures. It's a serene, highly photographable space suitable for homeowners who work hard and need some levity at home. Light pours in through the windows, which were positioned to take advantage of natural light — a photographer's must.
"We wanted it to be bright and airy to contrast with the dark, gloomy winters," Gulizia says.
Outside, the triangle-shaped property is evolving to support Gulizia's new business, a flower CSA providing weekly fresh-cut flowers in three tiers of subscription: a summer bouquet share, a mixed-bucket flower share, and a late summer dahlia share. The family is also renting a quarter-acre space from a neighbor, situated directly behind their backyard garden, to extend the flower-growing operation.
Dahlias, in particular — those colorful, sculptural pom-poms that explode in late summer in Oregon — have been Gulizia's passion since she was a child. She comes from a family of devoted gardeners and remembers visits to homes where relatives who grew dahlias would bring them all inside. For years she has been growing them herself, both in the common way, by using dahlia tubers, and now also by seed in her backyard greenhouse.
---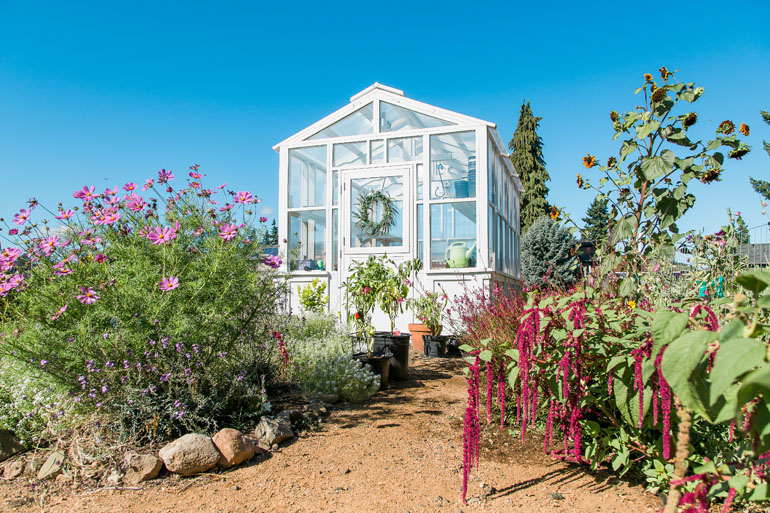 ---
The 8-by-12-foot greenhouse itself is a thing of marvel. Custom-built by NW Green Panels, it was painted in the same shade of Benjamin Moore Brilliant White as the family home. Gulizia uses the greenhouse for starts, potting and storage. This year it is filled to the brim with starts to accommodate the summer bouquets she will put together for her CSA: dahlias, sweet peas, delphinium, sweet William, eucalyptus, geraniums and much more. She's especially excited about some new varieties of dahlia she's experimenting with: pink Robinhood, Hillcrest and Castle Drive.
"The public tends to like big color, but florists really love more subtle variations on the hue," Gulizia says.
In the middle of the quarantine, Gulizia was photographing all the while, capturing her family's life in a place in Oregon with two mountain views, four changing seasons of atmospheric light and an awe-inspiring rotation of landscapes changing from spring blossoms to summer fruit to fall harvests. It's a place that never stops inspiring her to shape a home life that is exceedingly beautiful as well as functional.
"My eye is trained to want things to look nice," Gulizia says. "My work gives me ideas that keep me very busy."
---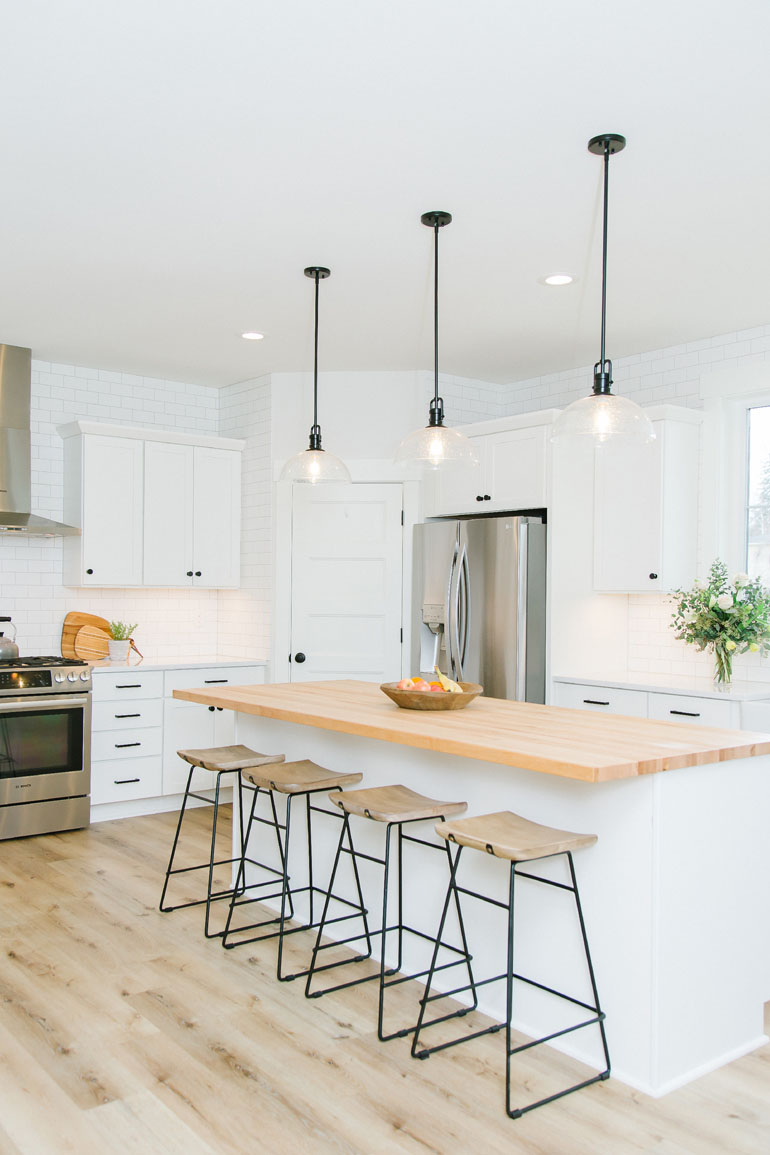 ---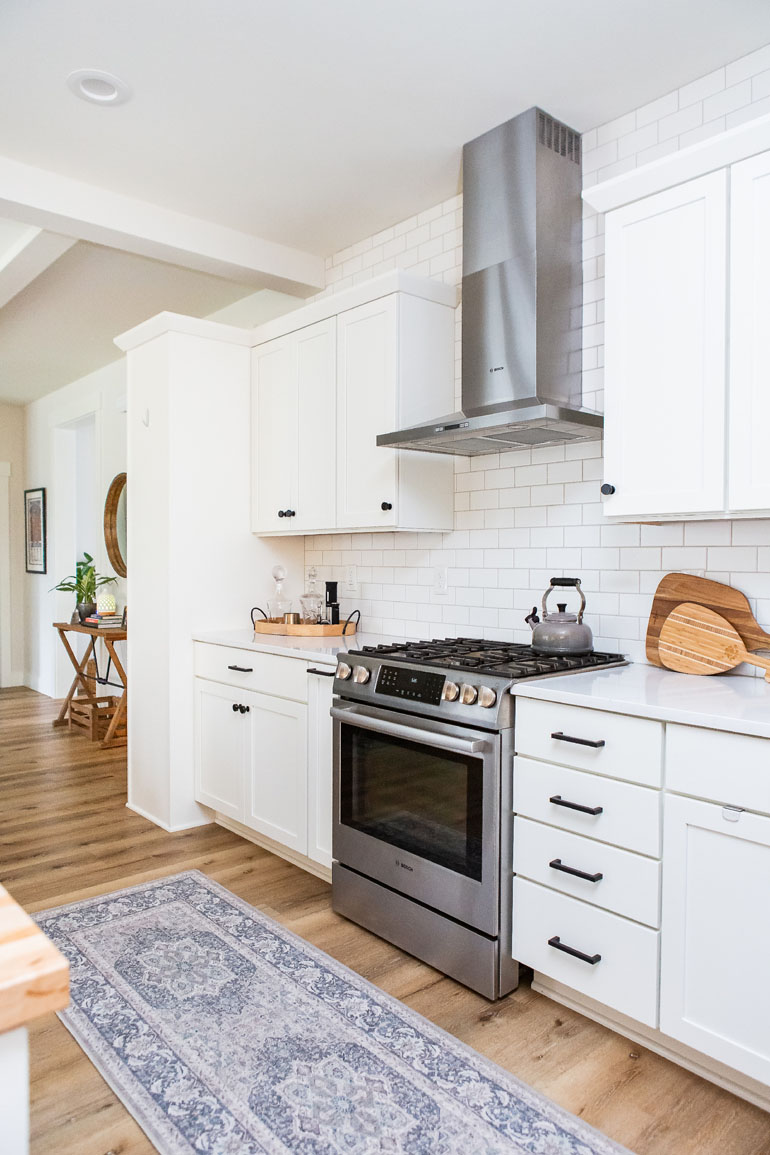 ---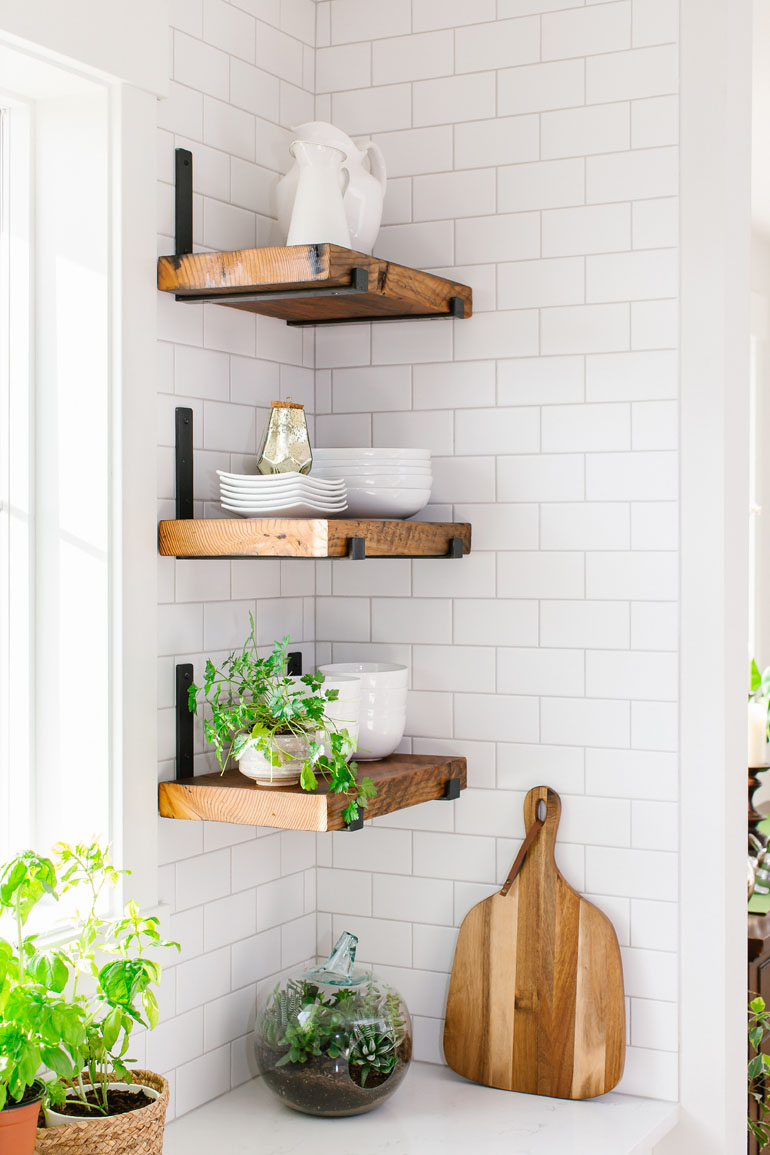 ---
Farmhouse Flowers
Jennifer's favorite easy-to-grow cut varieties.
{igallery id=6995|cid=90|pid=1|type=category|children=0|addlinks=0|tags=|limit=0}
---
Follow Jennifer on Instagram: @thefloweringfarmhouse