Structure Development NW builds jaw-dropping homes for Bend clients.
---
Four years ago, Dan Goodrich and Scott Houck of Structure Development NW unveiled an eye-catching Mediterranean villa during the Central Oregon Builders Association Tour of Homes. Its stucco and limestone exterior stood out among Bend's familiar Craftsman lodges, and the home garnered accolades during and after the tour. People still tell Goodrich it's their favorite house in Bend.
When the opportunity arose for the company to build a similar home in Bend's Tetherow Resort, Goodrich and Houck were up for the challenge despite facing a fairly strict architectural review and tight deadline. The 3,600 square-foot home with four bedrooms and three baths won four Tour of Homes awards this year, including Best of Show and Best Value in its price category.
---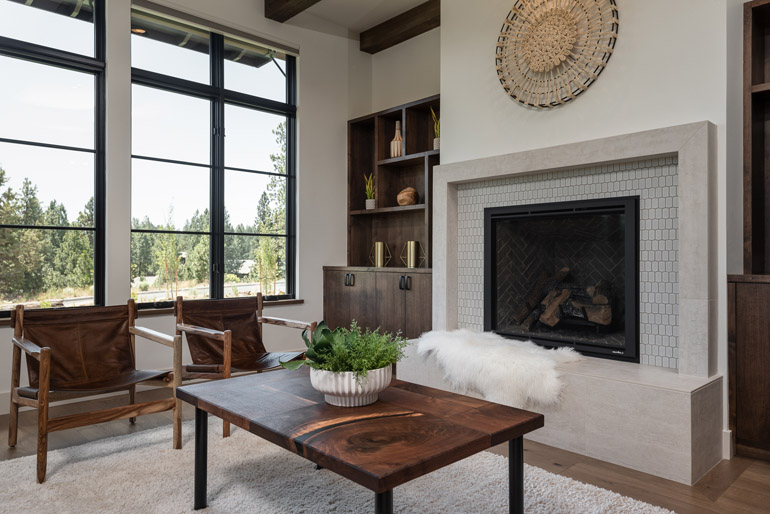 ---
Designers started by investigating the lot and its topography so they could situate the house to capture sunlight and natural vistas. The Tetherow property sits on a plateau with a rimrock feature, mature ponderosa pines and peekaboo mountain views. The finished project's lush green lawn grows up to the natural area, and its walls of windows bring the outdoors inside the home. In the morning the house is flooded with sunlight, but it remains cooler during midday as the sun sits directly overhead. By evening, when the sun begins to set, more direct light enters the home.
"We wanted to have sunlight in the home virtually year-round and to take advantage of nature views," says Goodrich. "Inside the house, only two windows look toward neighboring lots so almost all you see are trees and rock outcroppings. It's really special, and that was very intentional during our design."
The home's exterior combines stucco and natural limestone brickwork, with rough sawn fir on the three-car garage. Outdoor living space overlooks a stand of pine trees and connects to a spacious kitchen and living area through 10-foot bifold doors. Inside, medium-dark wood combined with lighter tile and textiles creates visual elegance and simplicity. Overall the home exudes warmth, livability, and a connection to nature.
---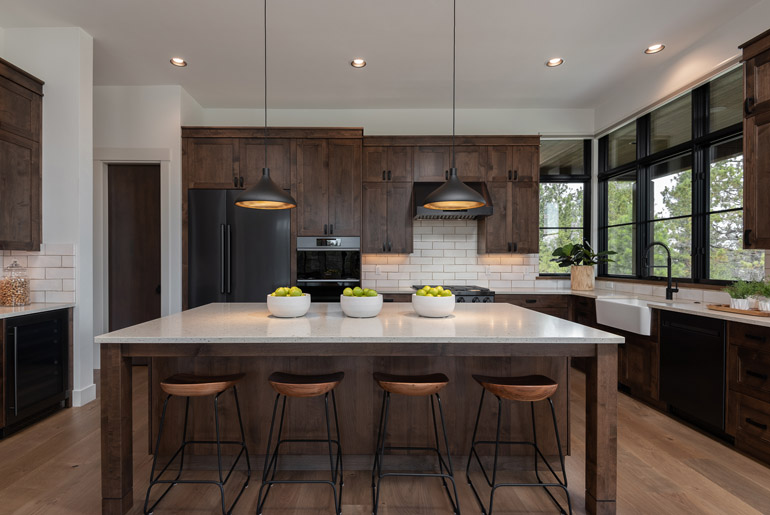 ---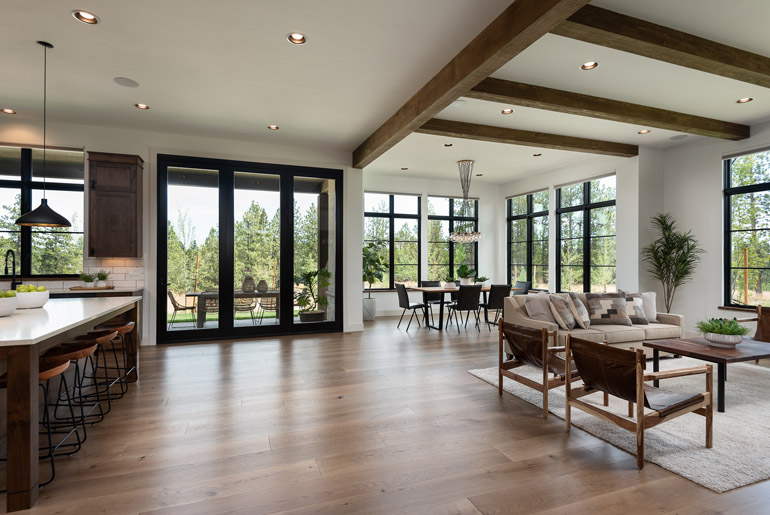 ---
The Structure Development NW team prides itself on attention to detail and client interaction. "We pay close attention to absolutely every facet of the home and we are as transparent and honest as they come," says Goodrich. "We're not selling a home at a low price knowing it will end up costing more. In fact, we'll turn jobs down if we can't meet a client's budget."
The team approaches projects with painstaking intention, which ultimately saves time and money by reducing changes during construction. They work closely with clients to get edits and buy-in throughout the design process so everyone agrees before plans head to architectural review. This establishes project parameters for everyone involved and eliminates reactionary decision making during construction.
"Planning is the key and that's where we shine," says Goodrich. "Nobody likes surprises and nobody likes to pay more, so if we plan a project out from the beginning, everybody goes in with their eyes wide open. We're intentional and specific in planning; construction is the easy part."
---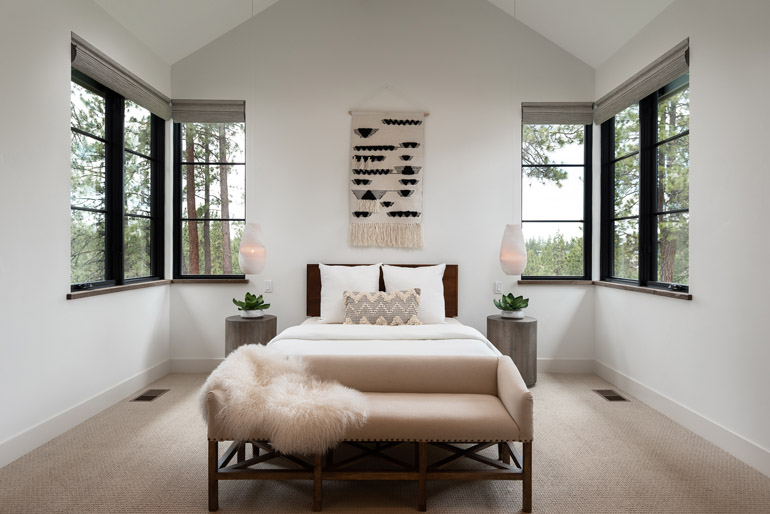 ---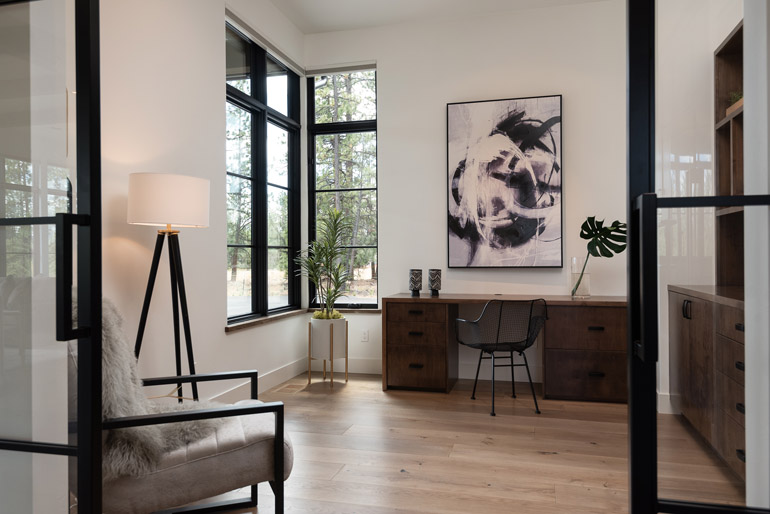 ---
Having a committed team with shared values is another secret to the company's success. Everyone from the office manager to the trade base contracted to build a home works toward an exceptional end product. Maricass Cerny, the company's in-house interior designer, gets involved from day one to conceptualize how interiors will integrate into a home's overall aesthetic. She partners with designers on interior elevations and learns client's preferences to help them choose finishings, such as tile backsplashes and paint colors. No detail is too small, even light switch placement.
"We don't settle for OK or mediocre," says Goodrich. "If there's something that's not right, we tear it out and fix it. If the paint doesn't look good, we repaint it. And that's with every house we build."
---