River & Rose makes interior design accessible and fun for homeowners and property investors.
---
An inviting home reflects homeowners' personalities and their lifestyles. But not everyone knows how to create such an environment, and that's where interior design comes in. Brenda Gurfinkel of Portland-based design firm River & Rose thinks more people should turn to designers when they need help.
"Interior design is not an out-of-reach service," Gurfinkel says. "There's this idea that it costs a ton of money, but that's not necessarily true. I'm extremely budget conscious."
Founded in 2019, River & Rose works with homeowners and vacation-property investors to come up with laid-back and stylish living spaces. The company bases its success on a well-established process of style creation considering clients' affinities, color preferences, routines and lifestyles.
---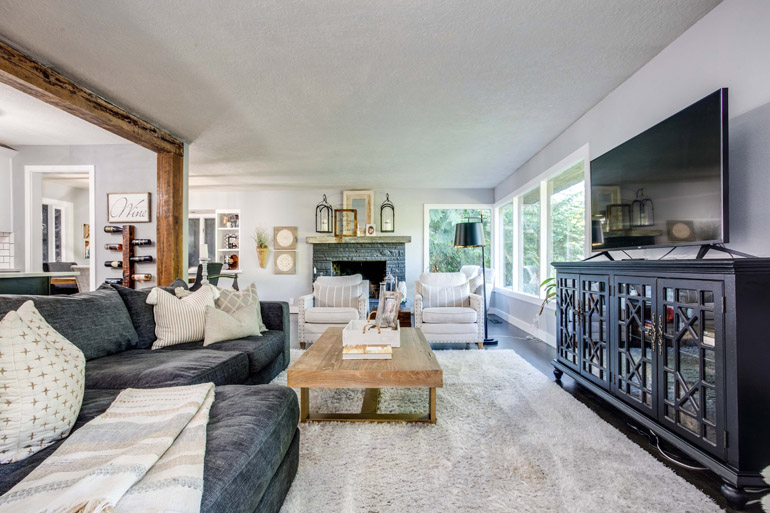 ---
Gurfinkel begins by studying how the spaces flow and by getting to know the family that will live there.
"It might sound weird, but a great way to understand people is to ask to look in their closet," Gurfinkel says. "If all their clothes are black and white, they're probably not going to want bright colors on their walls. But if there's variety there, then it shows they're comfortable with color."
If she's working with a vacation property owner, she bases her choices on the clients' intended guest audience. She also gives clients homework — including a book of home styles — and asks them to pick rooms they like.
"Sometimes people will say they like a certain style, like modern or Craftsman, but then they're drawn to images that aren't that style at all."
---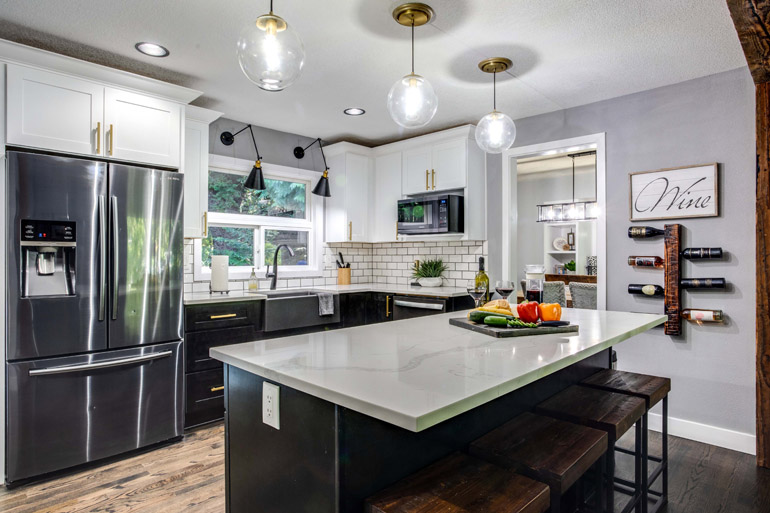 ---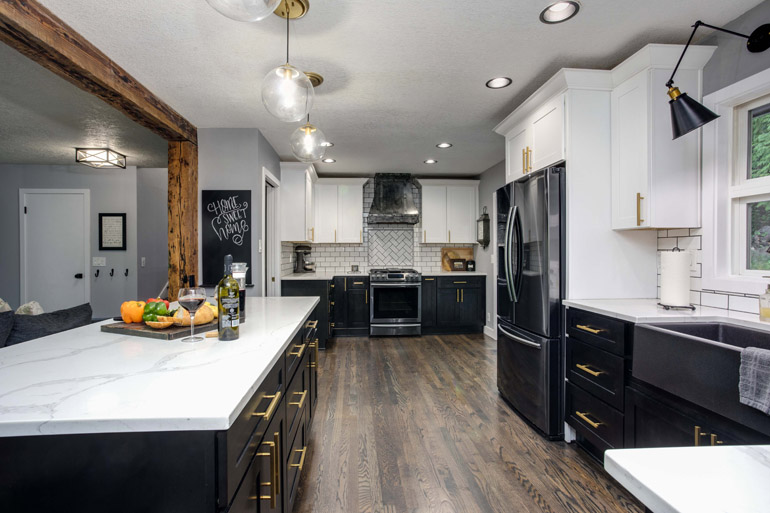 This formerly closed-in kitchen got a face-lift but kept the load-bearing beams as a focal point.
---
Her goal is to capture a family's true preferences and how they want to feel in their space while dealing with practicalities such as where they'll store their stuff. Once a project is underway, Gurfinkel sends clients an online idea board and gives them a variety of options for everything — paint, fabric, furniture, and more — to make sure they pick what they really love. She welcomes the back-and-forth and enjoys working with down-to-earth clients.
Gurfinkel's personal style leans toward modern farmhouse, because she loves the juxtaposition of a traditional feel with modern color and clean lines. But even neutral, more modern rooms can pop. Gurfinkel has an eye for putting textures and patterns together to do just that.
"Texture adds definite interest," she says. "A pop of texture gives you the same interest as a pop of color and draws your eye to places where you want people to look."
The clients she works with often find themselves with the added value of a self-proclaimed "super organizer," who loves to help clients create order, purge stuff they don't need and find practical storage for the remaining items. Decreasing clutter not only makes rooms more usable but also affects people's emotions while in the space, she says.
---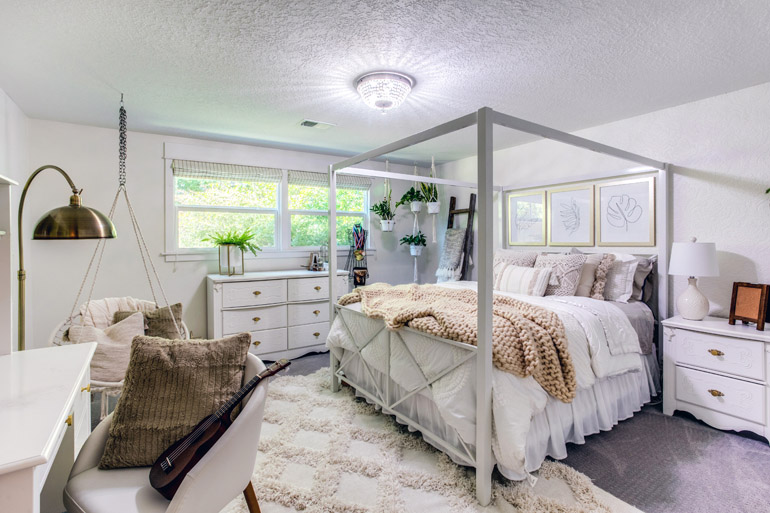 River & Rose updated this room for a teenage girl who had outgrown a more child-like design and wanted a feeling of Zen.
---
"Everyone should walk into their home and have it feel beautiful, warm and welcoming," Gurfinkel says.
In addition to her experience and training in interior design, Gurfinkel recently became a licensed general contractor, which allows her to manage projects from start to finish and sub jobs out to other building trades. Though her dream projects are complete-house remodels — where she can devise floor plans that work for people's lifestyles — she loves small projects, too, whether restyling a teenager's bedroom or updating a guest bath.
"I love to get my hands dirty," Gurfinkel says. "I am an interior designer who can also do a mean tiling job."
---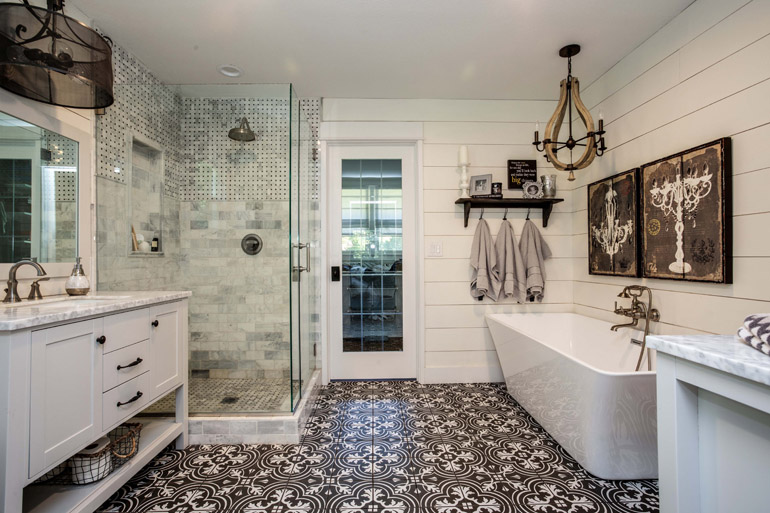 ---