A Portland family's remodel with Neil Kelly becomes a primer for pandemic living.
Project by Neil Kelly
Designer: Michelle Rolens (32 years at Neil Kelly)
Owners: Emily and Dan Watson (CFO of Neil Kelly)
Building Specialist: Shane Patrick (20 years at Neil Kelly)
---
Dan and Emily Watson started working with Neil Kelly designer Michelle Rolens to remodel their Council Crest home in 2019, long before the COVID pandemic upended how we live.
"Our family had grown from two to five since buying the home 12 years ago, and we just needed more space," says Dan, who has served as CFO for Neil Kelly going on three years. "We were invested in our neighborhood and neighbors and wanted to stay put."
The original goals were modest enough. They wanted to add two bedrooms, redo the bathroom, tuck in an outdoor living space under the new addition, and create a more positive connection between the home and garden.
But halfway through the remodel, the house set into a hill started to become a stage for something more: Open-air gatherings, distance-learning spaces, and room for people to be together and apart. By the end of the project, the 1956 mid-century modern originally designed by Ken Disney would become a story about how one family adapted to life at home during a pandemic.
---
Mod Style
The team at Neil Kelly kept the Watson home's exterior in line with its mid-century modern origins while adding two bedrooms above an outdoor living room. "The style didn't change remarkably, it just got a beautiful facelift," says Dan. "We've been getting a lot of compliments from neighbors who didn't even know we remodeled."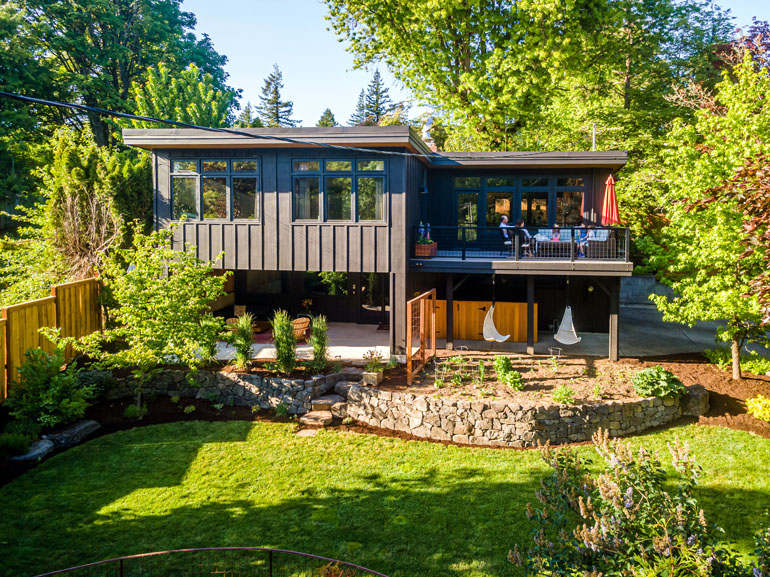 Redoing the siding with striking black board-and-batten HardiPlank freshened the look while melding with the home's historic lines. The Watsons had previously reterraced the sloping yard of their corner lot and had added a grassy area for a play space.
---
Before: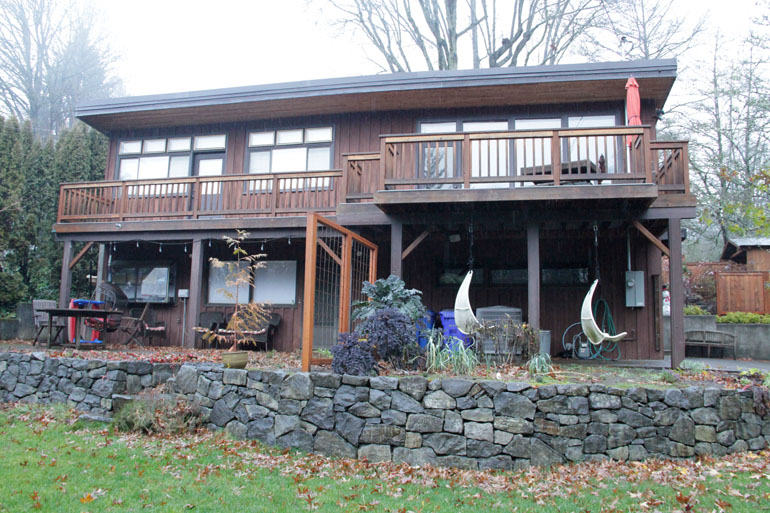 ---
Porch Dreams
The home lost about 60-square feet of space on the porch to accommodate two new bedrooms. Metal railing and fencing don't impede the view and allow the family to enjoy the yard more and interact with their neighborhood "We actually like the space better now," says Dan Watson. "It's more intimate."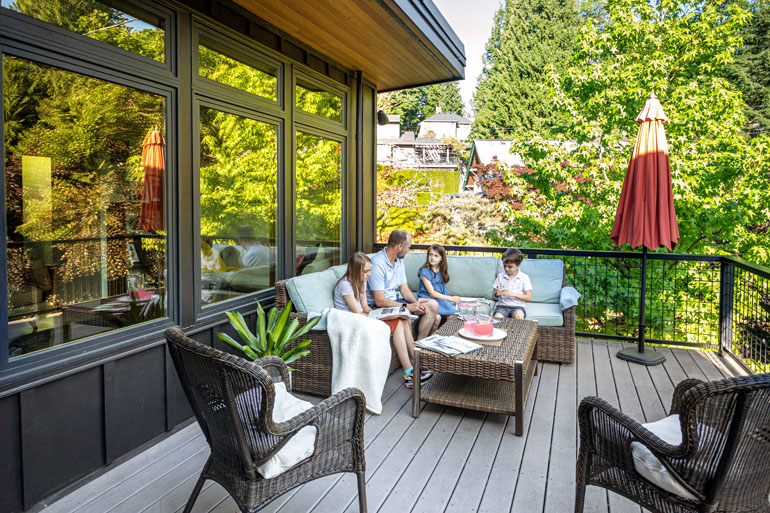 Owner advice: "Prepare to be patient on things like windows, since the pandemic has made many factories have longer wait times." —Dan Watson
---
Before: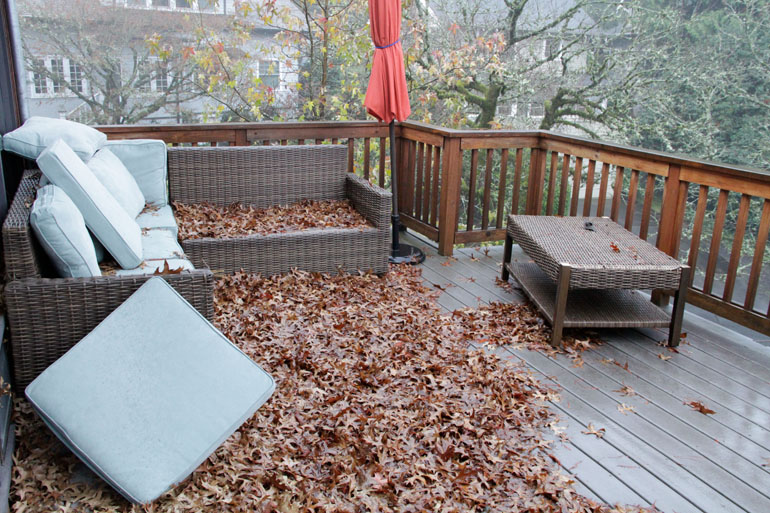 ---
Fresh-Air Fun
The family planned the outdoor living room tucked under the home before COVID, but it has taken center stage in their pandemic life. "It's our favorite spot," says Dan. "We have done everything here: children's birthday parties, distanced dinner parties, happy hours with our close friends and dance classes."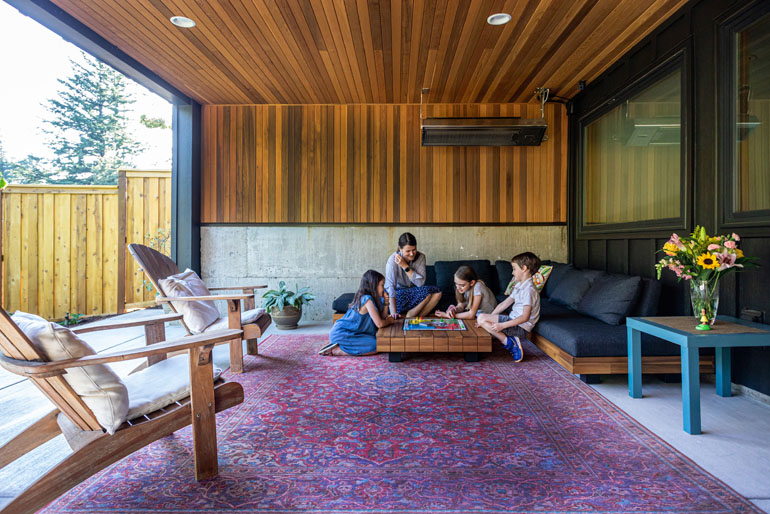 A natural-gas heater makes year-round socializing a possibility. "No one could have known how important this extension to the house would become," says Rolens.
---
Swing Time
The swings at the home's side entrance have always been a popular spot for the Watson kids and their friends. Clever, style-appropriate enclosures hide the household's recycling and refuse containers.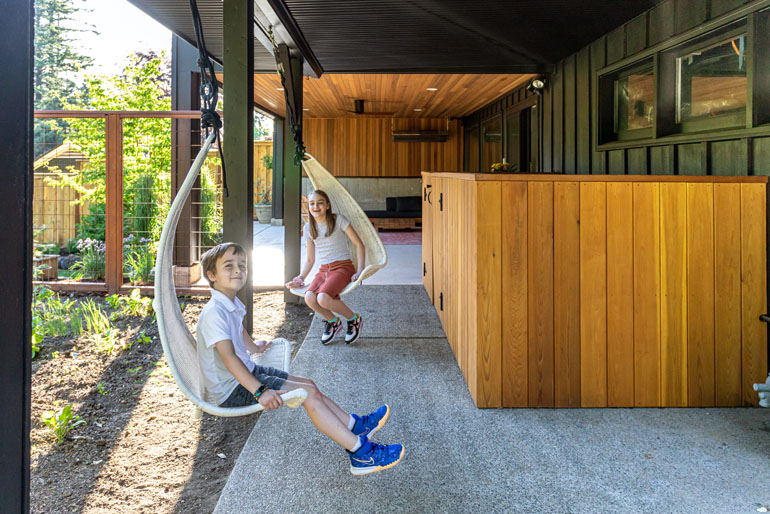 ---
Before: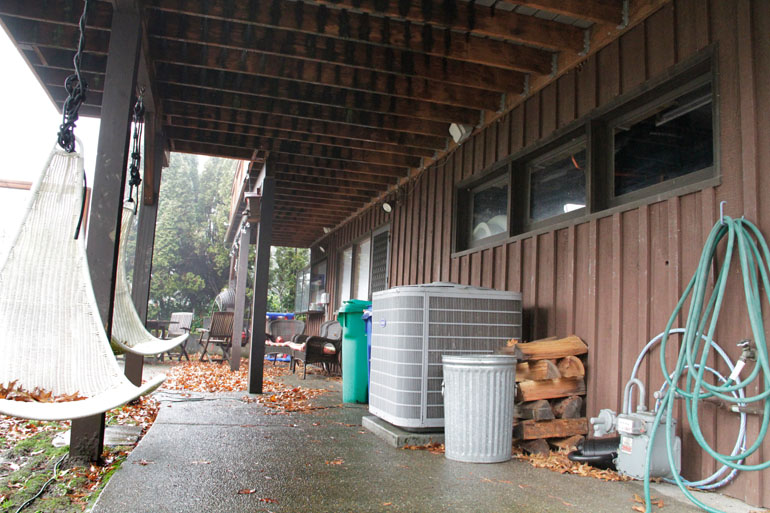 ---
Zoned for Play
Designer Rolens had planned a walk-through media room, with a big cozy couch and a wall-mounted TV as a kid zone before the pandemic, but she rethought it once distance learning entered the room. "It became a COVID study spot so that kids weren't locked away in their rooms," Rolens says.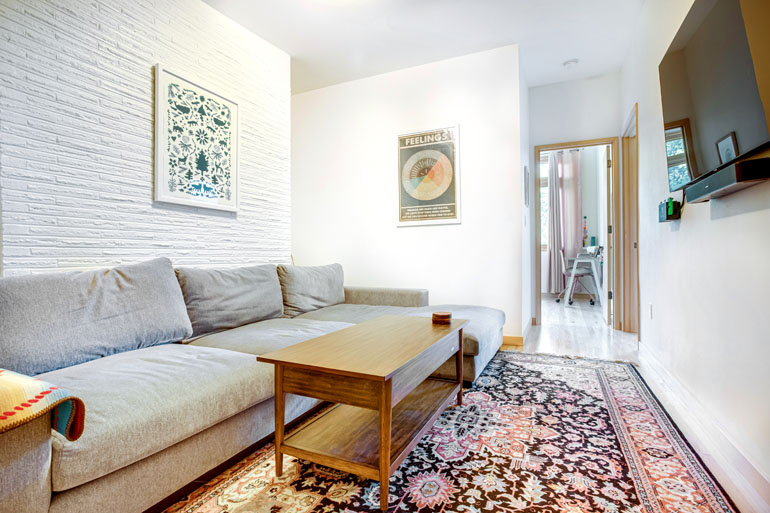 ---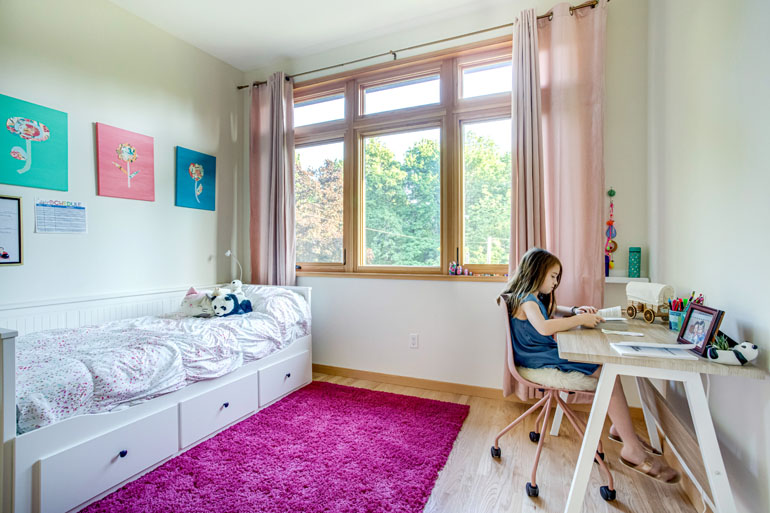 Like so many Oregon children, Ellie, 11, Josie, 10, and Jack, 7, have spent a year conducting their schooling through comprehensive distance learning.