Oregon's eastern high desert has captivated me since I first stepped foot in the state more than eight years ago. I'm no stranger to deserts, both high and low, having lived in the LA area and Idyllwild, a tiny town that sits high above Palm Springs in the San Jacinto Mountains.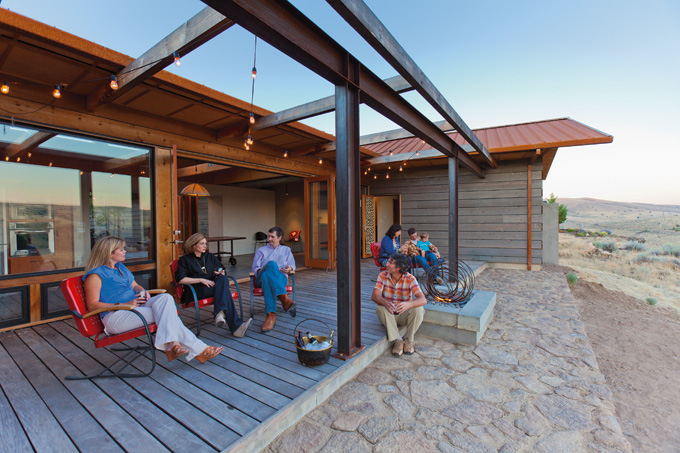 But Eastern Oregon has that all beat, with its gorgeous light, stark beauty, pristine air and the magical vision of snow-capped mountains from almost every vantage point. So when contributing writer Margaret Foley suggested a story on a home in Maupin, I didn't need much convincing. I'm a frequent visitor to Maupin in all seasons, reveling in rafting on the Deschutes River, hiking the area or just driving and soaking up the scenery. The envy set in pretty quickly when I got a look at the home of Wilf and Mary Ellen Pinfold.
Their house sits high above the Deschutes River, perched on a dramatic cliff, taking supreme advantage of the views and the exquisite desert light. It's the house I would build if I had the lucky chance, a place that's part of its landscape, one that absorbs the natural beauty while at the same time reflecting it in its architecture and design. It does justice to its surroundings.
Envy took hold again as managing editor Vivian McInerny and I reviewed the gorgeous pictures for her story on the year's latest design trends. That incredibly sexy metallic bedroom? I'm trying to figure out a way that such a glittering idea can fit my sturdy wood-and-stone Northwest ranch home aesthetic. Well, that one is going to take a bit of thought. But that's what I hope this issue inspires you to do as winter settles in: flip through the pages, sip a warming drink and dream.
Robin Doussard