Produced by the marketing department of Oregon Home
Add a splash to your home or yard with a Backyard Entertainment unit, a unique water feature with a lively display of LED lights and movable water nozzles choreographed to music that you control with a tablet, smart device or PC.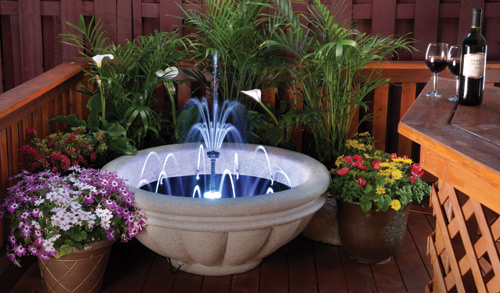 // Photos by Eric Näslund
Owner Richard Bishel, a career engineer, was inspired during a trip to Las Vegas to create these home-sized attractions. "Our fountains are like miniature versions of the spectacular fountains at the Bellagio," he says. The fountains come in three versions, which offer a range of motorized water nozzles, colorful LED lights and your choice of exteriors, including reclaimed cedar or birch, concrete or lightweight resin containers. No matter the model, each Backyard Entertainment unit puts on a show. Choose from the deep collection of music that comes with each fountain — think rock, country, jazz, Christmas favorites, show tunes and more — then watch the lights and water dance to the music.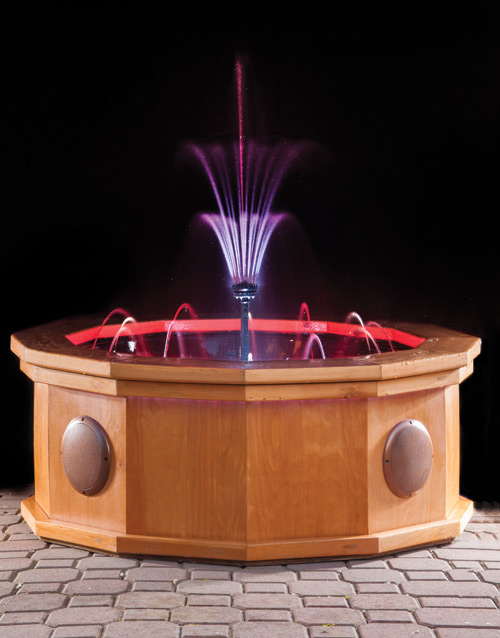 Backyard Entertainment units are easy to set up and require very little maintenance. Have a fountain delivered in the afternoon, and the water feature will be dazzling your evening party guests, no problem. Whether you install a fountain on your deck or indoor patio, you'll be adding hours of entertainment for kids, party guests or even for yourself. "I love to unwind in my backyard with a glass of wine, while I sit back and watch my fountain," Bishel says.
He's spent years testing and refining every component of the fountains and now works alongside his three children, who do everything from create the choreographed light shows to installing motorized water nozzles. The family-run company, which is located in Hillsboro, supports other Oregon resources for fountain components and materials.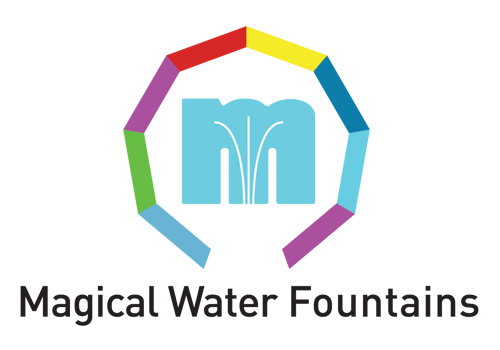 Prices for fountains start at under $1,000. For more information, call 503-645-1018 of visit magicalwaterfountains.com.