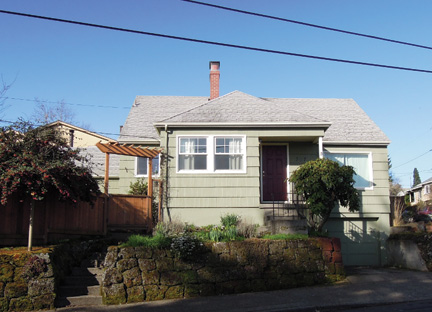 BEFORE
BY ADDIE HAHN
PHOTOGRAPHY BY JEFF FREEMAN
When Jim and Courtney Brooks moved into their 1940s bungalow in Portland's Mount Tabor neighborhood in the summer of 2012, they knew that, in theory, they had views of Mt. Hood and the Cascades. They just didn't have an actual second-floor, east-facing room to enjoy them in. 
To create that imagined room, the couple enlisted the help of WILLCO, a local design/build contracting firm that is skilled at translating client ideas into expertly-crafted spaces. WILLCO proposed making use of the home's valuable unused attic space. The project  required their carpenters and engineers to navigate some tight framing, but ultimately, helped to establish a 334-square-foot dormer that blends beautifully with the scale and shape of the existing home. 
Today, the Brooks are settled into their soft yellow, second-story master bedroom in the trees, which features six windows that help bring the outdoors in.
"The Brooks have told me that they've had different neighbors comment on how pleased they are with the way the house looks now—like  it belongs there," says Aluna Schroeder, senior designer/construction manager at WILLCO. "That makes us happy. It's a congruent design that's architecturally correct." 
The WILLCO team also did extensive work in the basement  to tighten the original structure and make careful seismic upgrades along with replacing the existing upper insulation with new, more energy-efficient
spray foam.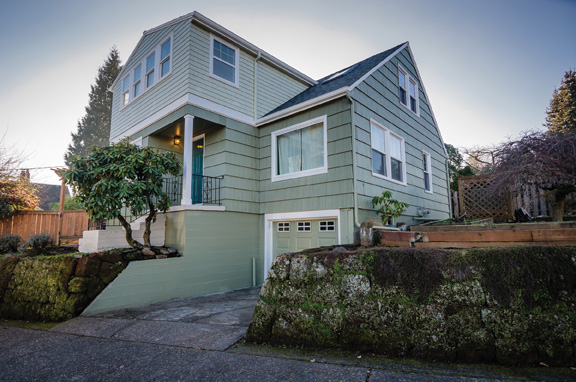 Throughout the project, WILLCO stayed on schedule and in close communication with the Brooks—all  of which helped the
remodel go remarkably smoothly.
"We work here to understand initially what a client's vision may be and then help them get there. A lot of it is guiding them through the process," says  Travis Turner, general superintendent. "The most rewarding part for us is building a relationship with our clients and working toward hopefully, making them clients for life."
---
WILLCO is located in Portland, OR. For more information, contact [email protected] or visit here.