Designer Allisen Larsen shares details about what inspires her and how living in Oregon influences her design choices
Written by Jon Shadel | Photos by Jason E. Kaplan
Kristina and Patrick needed more space. The young couple loved to entertain and host guests for extended stays, but the compact floor plan of their home in Northeast Portland didn't give them quite enough room. They decided to get creative and look beyond the walls of their home by custom-building an accessory dwelling unit (ADU) on their lot.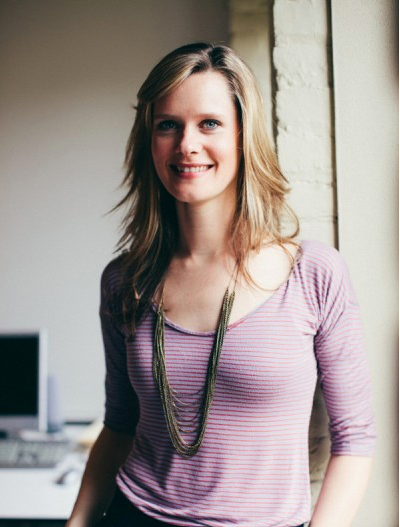 For their ADU, the family worked with Allisen Larsen, owner of interior architecture and design firm Introspecs, to create a multipurpose living area where they can enjoy family time with their newborn, explore hobbies and let friends or in-laws stay during visits. Allisen's design makes the unit feel distinct from the main house while maximizing energy efficiency.
The ADU also shows off Allisen's impeccable taste. Rich, salvaged woods and vintage furnishings become the centerpiece of her design, creating a contemporary look that's warm and inviting to each member of the family — a space where Patrick can watch a basketball game with the guys, Kristina can enjoy some alone time and the couple can bond with their child for a family movie night.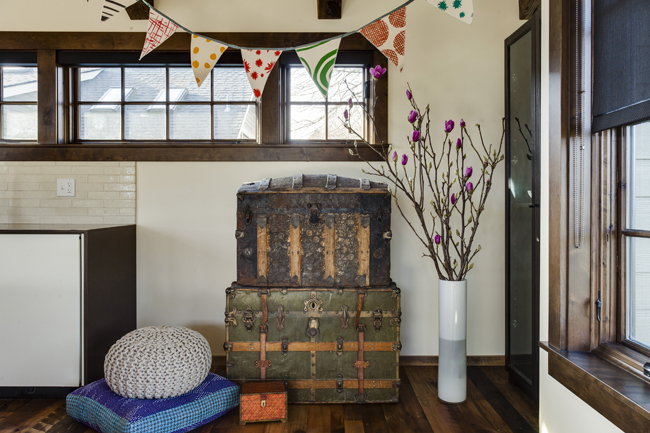 How would you describe your style?
I describe my personal design taste as warm modern, combining rich woods in modern fashion with softer textiles placed delicately throughout. With the Craftsman Foursquares and bungalows, mid-century modern ranches and urban condos found in our region, I get so many opportunities to design with modern undertones while bringing the outdoors in.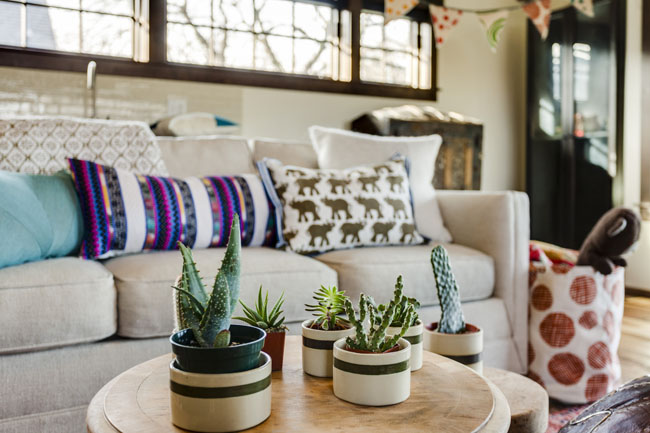 We love the rustic, Pacific Northwest sensibility seen throughout much of your work. Has living in Oregon influenced your style?
Absolutely. One of the main things I love about living in Portland is the proximity to nature—both the coast and the mountains. This region has certainly influenced my design choices: For example, I love the multicultural influences on textiles from Native American tribes as well as Japanese furniture and finish carpentry. And I love the heavy-timber structures showcasing old-growth fir.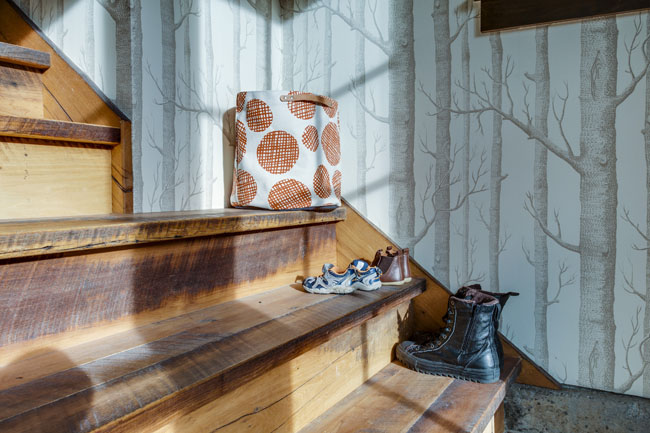 What is the inspiration for the salvaged, vintage flair in your designs?
While salvaged woods and timbers have become quite popular these days, I have always loved the rich character and unique aesthetic they bring to a space. They bring beauty and functionality along with stories of their past lives.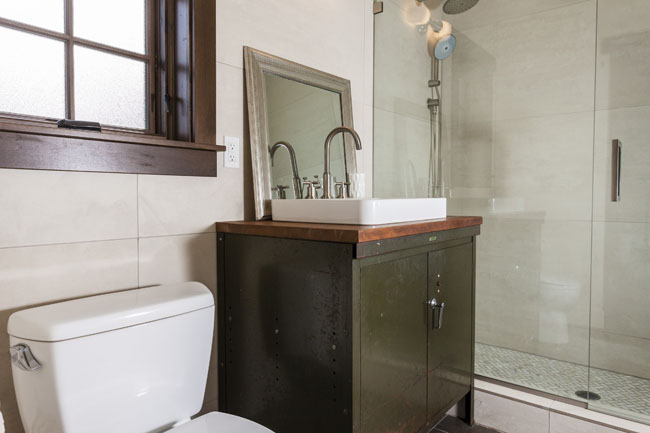 What's the story behind the salvaged lumber?

In this project, the 27' ridge-beam and rafters were sourced through Pioneer Millworks, and were originally part of the structure of an old brewery in Washington. The flooring was reclaimed from barns and industrial buildings in New England—with saw marks, nail holes and weathering all intact!