It's time to start planning fall painting projects. Turn to Colorhouse for fall color trends and inspiration!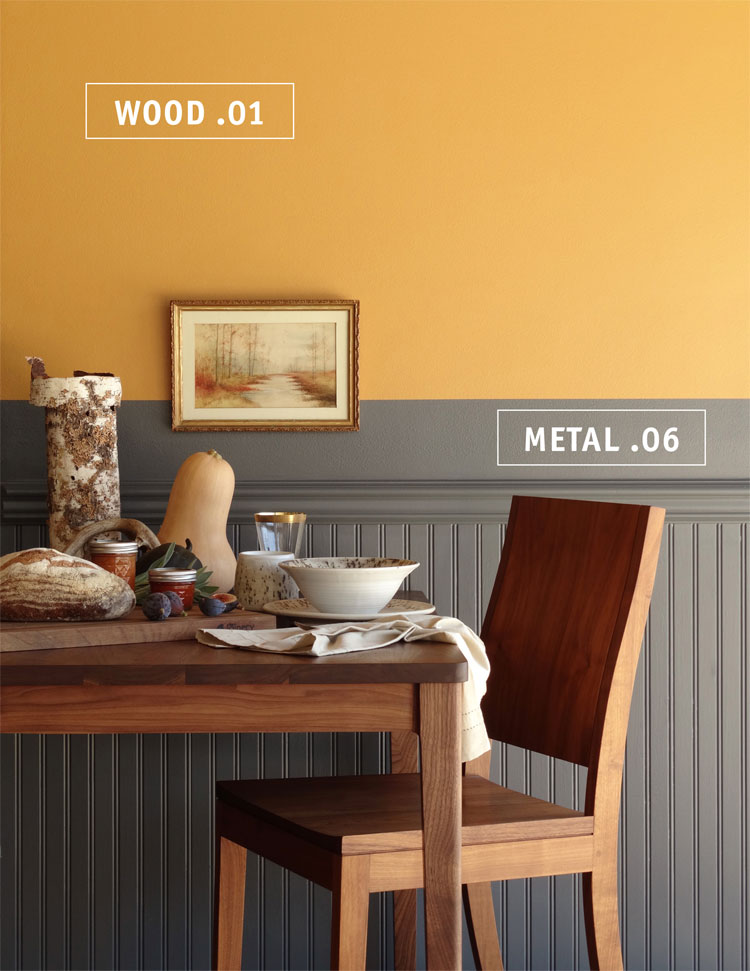 PORTLAND, Ore. – August 13, 2015 – This September, local eco-friendly paint company Colorhouse is making DIY painting projects easier by giving away free Colorspots, an 8-ounce paint sample, to the first 250 people who visit The Colorspot retail shop, a mini haven for Colorhouse hues, located at 519 NE Hancock St. in Portland. Starting Tuesday, September 15 and while supplies last.
"As the seasons change, people begin to spend more time in their homes and DIY renovation projects become top of mind," said Puji Sherer, VP of Marketing and Chief Color Nerd at Colorhouse. "We're here inspire Portlanders with color and help transform their interior space with clean, green Colorhouse paint."
This fall, Colorhouse recommends hues from their rich, warm Handcrafter Color Collection. For example, WOOD .01 is the color of butternut squash soup, and works beautifully in spaces where people gather like dining rooms and kitchens. Pair this earthy hue with the charcoal grey of METAL .06 to create a more sophisticated, but never fussy, space to welcome family and friends.
Located in northeast Portland, The ColorSpot is the best place to see the Handcrafter Color Collection and play with Colorhouse's entire 128-hue palette, including 10 shades of chalkboard paint, suitable for any room in the house or office space. Visitors can pick our color swatches, purchase gallons of paint, and get free color advice from a Colorhouse Color Nerd.
The Colorspot is open to the public, contractors and design professionals, 9 am to 4 pm, Tuesday through Friday. Appointments are recommended for complimentary color consults for multi-room projects. Go to colorhousepaint.com to schedule.
About Colorhouse Paint
With harmonious, artist-crafted color palettes, Colorhouse makes choosing color for your home simple. Colorhouse low odor paints have premium performance and contain no VOCs (volatile organic compounds) no reproductive toxins, no chemical solvents, and no toxic fumes/HAPs-free. From packaging to paint, Colorhouse's focus is on sustainability. Founded on the premise to create healthier
paint and better color, Colorhouse's sustainable approach has won the respect of designers, architects, homeowners and environmentalists nationwide. Learn more at www.colorhousepaint.com.