Black Sheep Design rebels against the status quo.
---
For more than two decades, Aubrey McCormick and Walker Templeton have created buildings embedded with sustainable elements and designs that challenge the status quo. In 2020 they joined forces to start Black Sheep Design, a Portland-area architecture and design firm focused on building long-lasting homes with a small environmental footprint.
McCormick is a former professional golfer who went on to a career in corporate social responsibility. She has spoken at the White House Sports and Climate Change roundtable, which led to the creation of the inaugural Green Sports Day. Templeton, a former University of Oregon football player, earned his master's in architecture at the university, led construction at Nike and has designed award-winning buildings around the nation. The couple's aggressive stance on design shows in the character and composition of each of their properties. Many of their homes have been described as edgy, yet subtle modern designs that take into account the natural environment. The team brings collaboration to every property they build.
"We love minimal design aesthetics that draw nature and light inside, while harnessing the power of other materials like glass, metal and timber," says McCormick.
---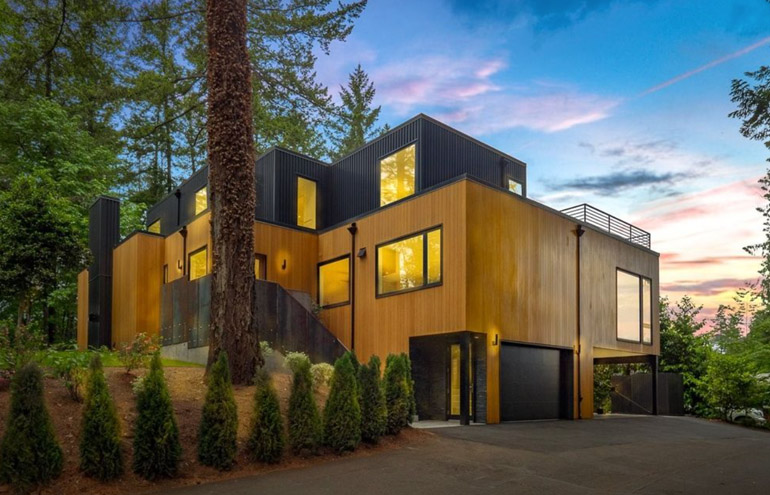 ---
Their goal with Black Sheep Design is to invest in homes that most developers would tear down and instead to salvage as much as they can from the existing property. They purposely seek out homes that have been left abandoned or disheveled, or that others might deem unlivable. They also consider the climate risks associated with each property. For example, is it in a fire or flood zone? Is the land environmentally sensitive? They believe in doing their part to lower emissions through building as minimally as possible.
"We are facing a climate emergency, with less than seven years left to reverse the impacts of climate change," says McCormick. "Salvaging existing homes and building them to last is only the beginning of our work."
Black Sheep Design homes are built to LEED standards or above, and the use of recycled or reclaimed materials helps avoid the use of raw, virgin materials. This includes Forest Stewardship Council–certified materials such as cabinetry, decking, countertops and more. They believe in supply chain transparency, which FSC promotes from forest to sawmill to end user.
---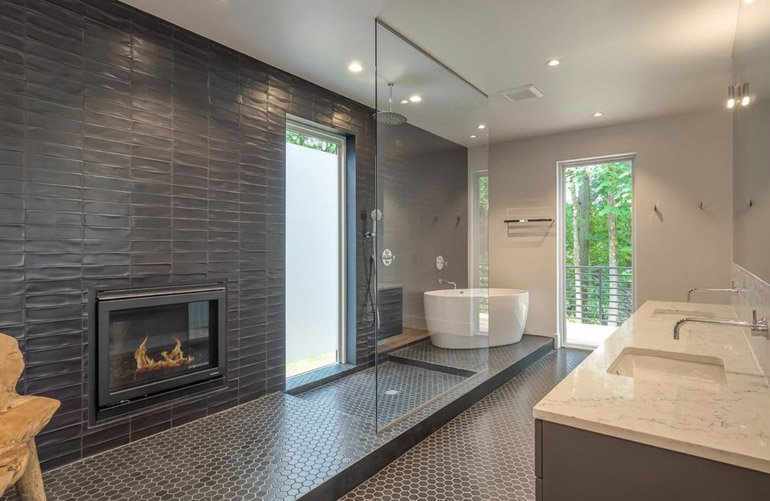 ---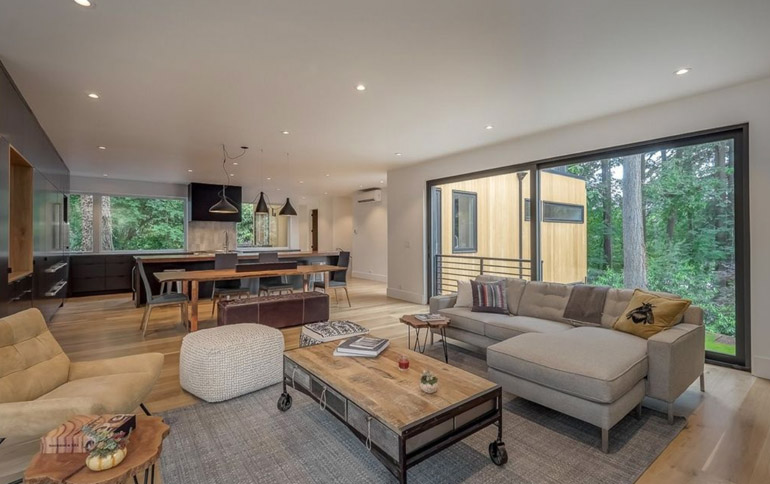 ---
"We take action," McCormick says. "We both have athlete mindsets and bring that to everything we do."
In each design, they also incorporate improved insulation for energy reduction and in-home comfort, low-emissivity windows to reflect UV rays and cool roofs that help increase HVAC efficiency. Inside LED and CFL lighting require less energy, and mini-splits reduce excessive energy use. Black Sheep Design proves that you can leave a positive impact as an architect and designer both on the environment and the community. They work with the neighborhood of each property to educate on the importance of sustainable design and how it can increase property values in the long term.
Currently they own a dozen homes that are under construction; the first three homes they renovated themselves and sold in 2020, breaking market price per square foot in each neighborhood. They did it all while living in a 31-foot Airstream travel trailer. This was a gamechanger because it allowed them to be creative with no boundaries, lower their carbon footprint, appreciate the importance of living with less, and build resilience during uncertain times, including the Oregon fires that swept the state and a global pandemic.
---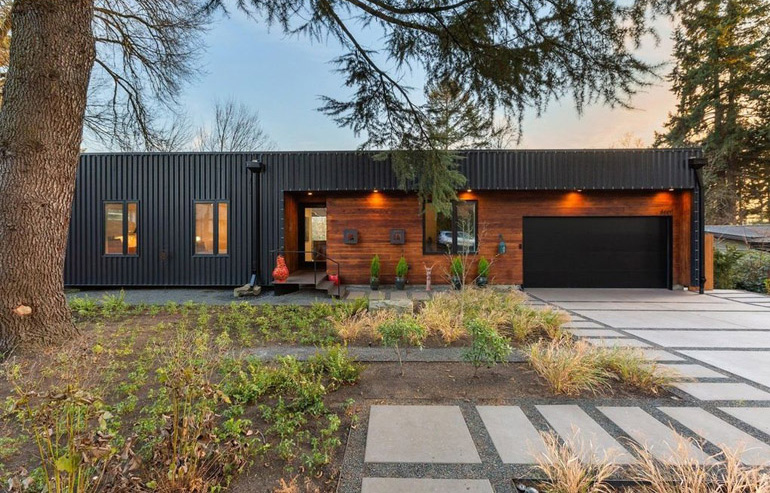 ---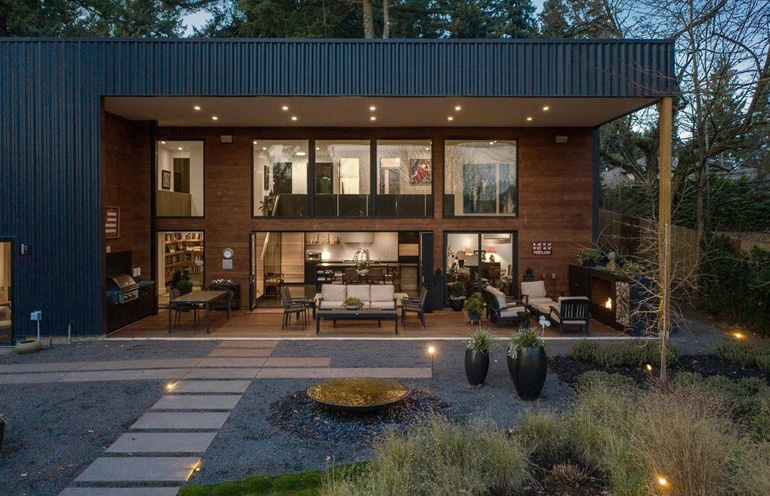 ---
The couple recently purchased a mid-century ranch on a half-acre just outside Portland. They are excited to move their two kids and two French bulldogs from 300 to 3,000 square feet of spacious living, while educating their children on the importance of sustainable building.
"This is the world that all of our kids will inherit and as future leaders, they're going to be fighting the same things we are," McCormick says.
---