Nestled in the heart of Sunriver, Mulligan Woods offers the epitome of a picturesque retreat, providing easy access to natural beauty, outdoor activities and a network of scenic bike paths. For publisher Courtney Kutzman and her family, this luxury vacation rental by Meredith Lodging proved to be the perfect haven for enjoying quality time with friends amidst the region's stunning landscapes and desirable amenities.
---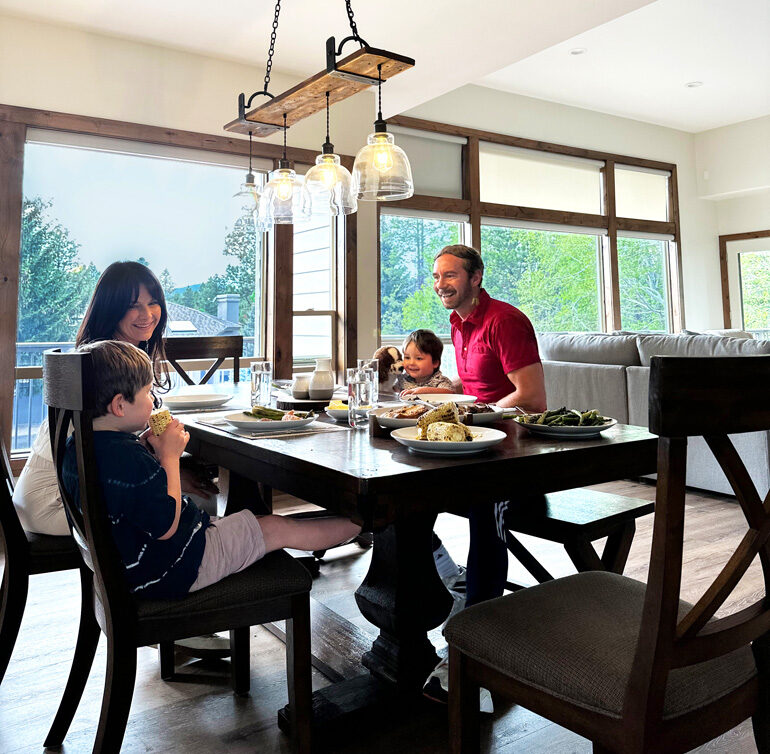 ---
Stepping into Mulligan Woods, you'll immediately find yourself immersed in a space designed to cater to your relaxation and entertainment needs. This newly remodeled home showcases meticulous craftsmanship, seamlessly blending comfort, style and a harmonious connection with nature. The expansive floor-to-ceiling windows frame views of the surrounding landscapes and three outdoor living spaces flooding the indoor areas with an abundance of natural light. Every inch of the house exudes tasteful touches, creating a warm and inviting atmosphere.
---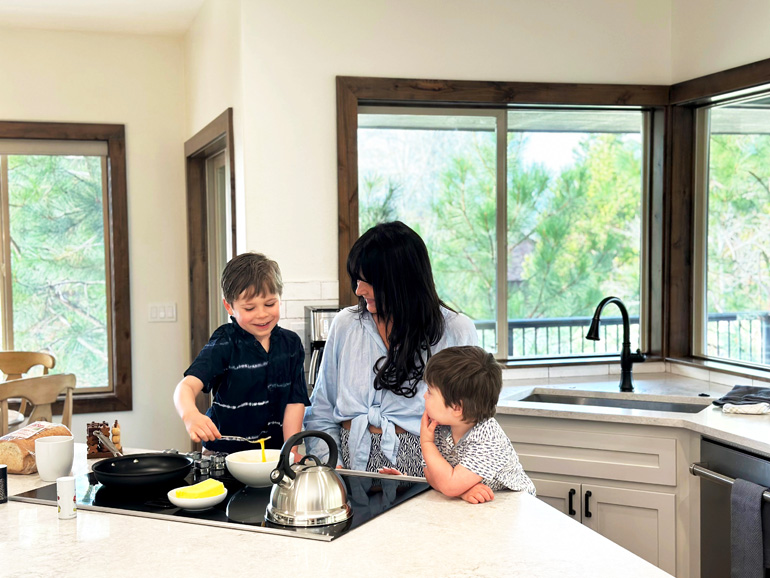 ---
Courtney and her kids relished the opportunity to indulge their culinary passions in the beautiful chef's kitchen, where they joyfully prepared a Sunday feast for their group. Meanwhile, the fully equipped game room became an instant hit with the kids (and dads!) — an understatement indeed. Laughter and excitement filled the air as they engaged in lively competitions of foosball, Pop-A-Shot, Pac-Man, and cornhole, all within the inviting arcade space.
---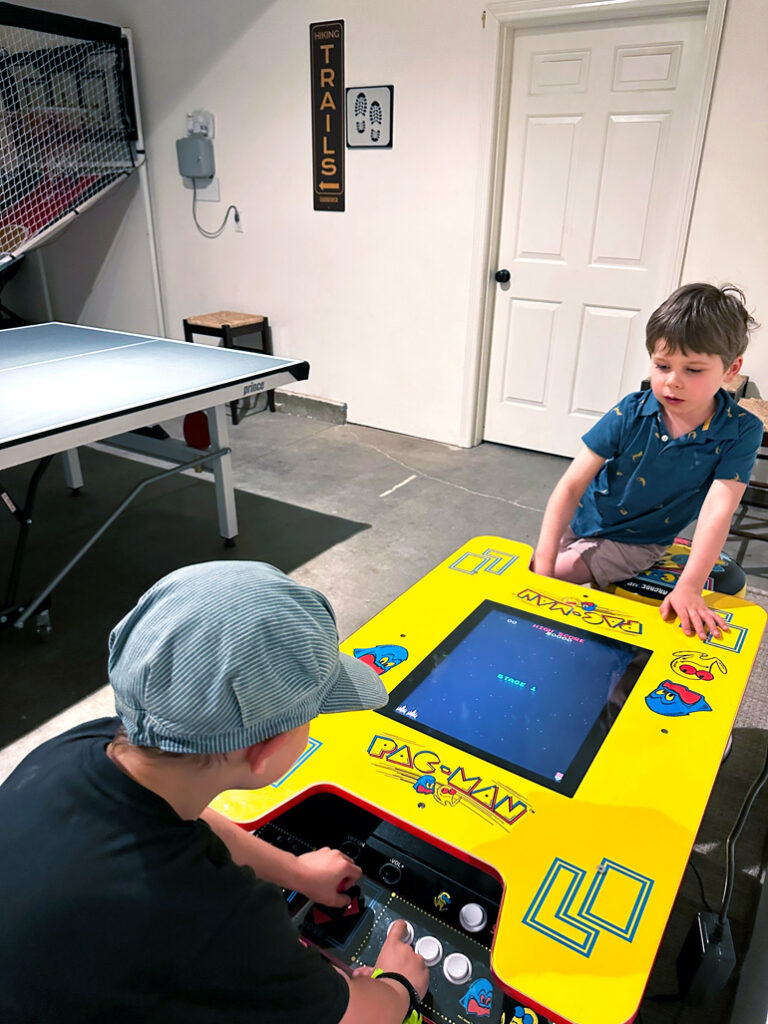 ---
Mulligan Woods offers a perfect launchpad for a world of exploration and outdoor adventures just a short bike ride away. Begin your journey by visiting the Nature Center, where you can marvel at the majestic owls before heading to the Observatory to gaze up at the stars, taking in the wonders of the night sky. The possibilities for discovery and connection with the natural world are endless.
The group ventured to the nearby SHARC Aquatic Center, a delightful destination for fun in the water. Dive into the refreshing pool or whiz down thrilling water slides, indulging in the perfect summer day filled with laughter, splashes and unforgettable memories.
---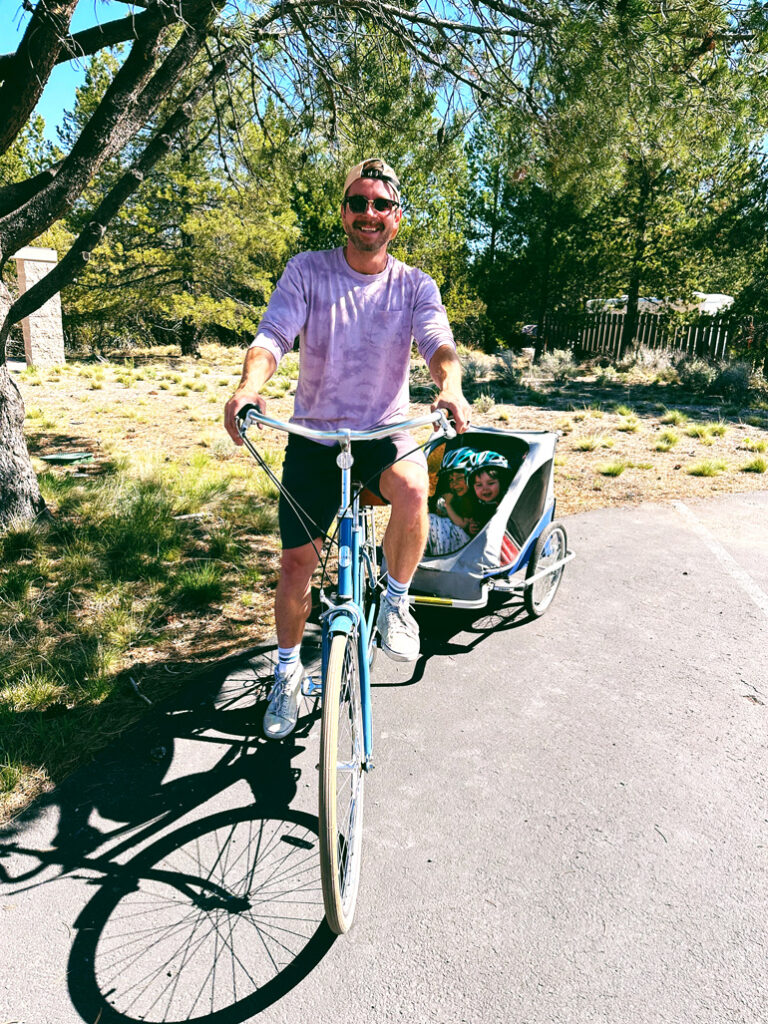 ---
A vacation to Mulligan Woods offers a blissful escape from the hustle and bustle of daily life, providing an opportunity to reconnect with nature and create cherished memories with loved ones. Embrace the tranquility that surrounds you, explore the unparalleled beauty of the area, and bask in the luxurious comfort of this stunning vacation home. As you depart, the memories and serenity of Mulligan Woods will stay with you, reminding you of the magic that can be found in this idyllic corner of Sunriver, Oregon.
---

---
Why We #StayWithMeredith
Beautiful, private homes in Oregon's most-loved places (and a Luxury Collection offering extra-special getaways)
Family-friendly homes with amenities kiddos love
Work from "home" amidst inspiring new surroundings
Easy and safe, contact-free check-in/out
Sparkling-clean homes (to CDC-recommended standards)
---

---
Locals Love:
---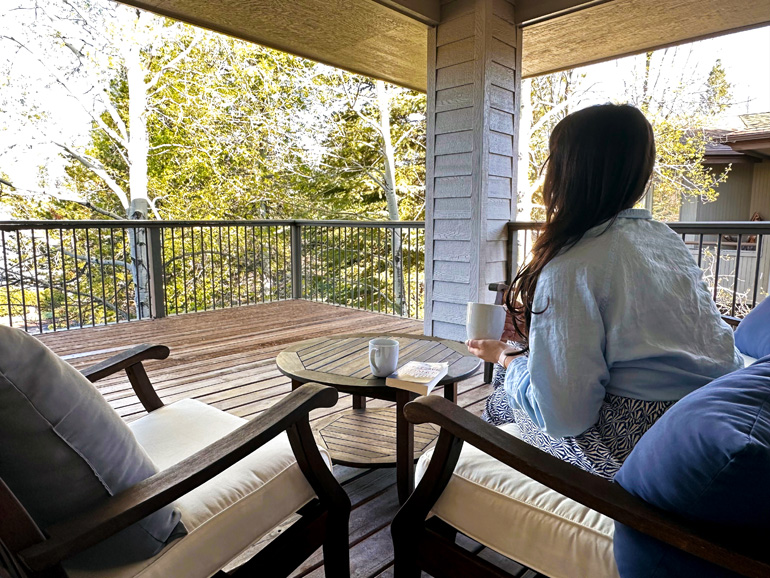 ---
Welcome Home to Mulligan Woods
Home Highlights:
5 bedrooms / 4 full bathrooms
Sleeps 16 guests
Dog-friendly
Spacious primary king suite with a walk-in shower and soaker tub
Bunk room with 4 twins and a futon — perfect for the kiddos!
Ping-pong table, Pop-A-Shot, foosball table, arcade game, and 12 SHARC passes
---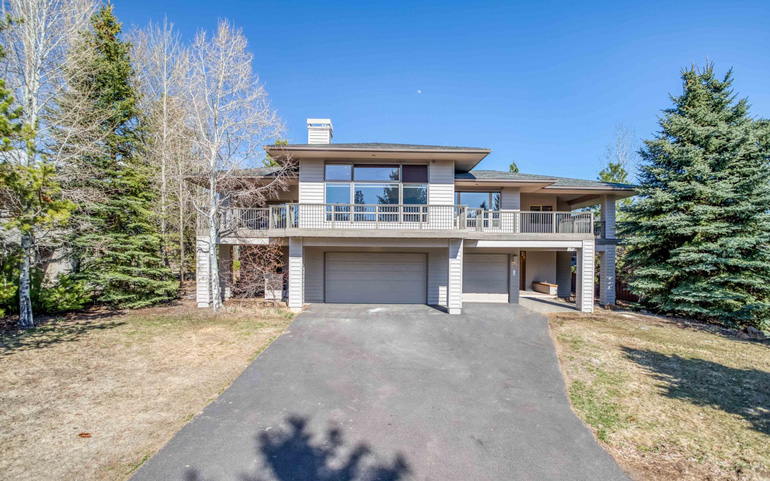 ---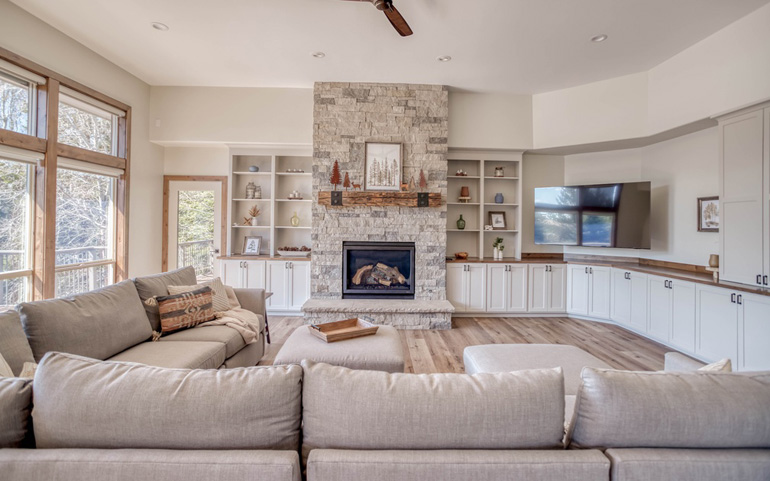 ---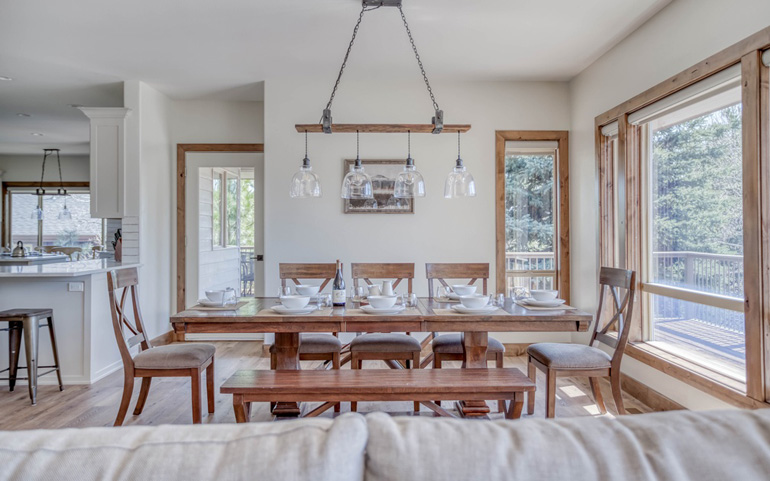 ---
BOOK YOUR GETAWAY TODAY
Let Meredith Lodging help find your perfect home away from home.
855.318.0921 | MeredithLodging.com | #homeawaywithmeredith