Family-friendly getaways need one major thing: effortlessness. As parents of an active toddler, we began our summer extra motivated to find vacation spots with easily accessible activities for our family and easy access to fun. Thanks to our friends at Meredith Lodging, we found just that and more.
This edition of Home Away From Home takes place at a home called Beach Vibes Cottage in the magical, Cape Cod-style community of Olivia Beach, as well as Wallowa 22 in family-friendly Sunriver, Oregon. Both locations had access to pools and all of the recreational activities needed to delight (and tucker out) the kiddos, plus picturesque gathering spots for the adults to relax and indulge.
---
Beach Vibes Cottage' Olivia Beach
The Specs:
Prepare to be amazed as you enter the community of Olivia Beach. The charming cottages, ocean air and crushed-shell landscaping will transport you. It is simply magical. Want to stay somewhere straight out of your favorite Instagram feed? Check out Beach Vibes Cottage. This home is expertly designed and perfectly appointed to make for the most peaceful, luxurious and stylish vacation your friends will swoon over. #beachvibescottage
Sleeps 10
Three bedrooms
2.5 bathrooms
Backyard BBQ/Firepit
Large deck for entertaining
Outdoor saltwater pool access
Community park/playground
---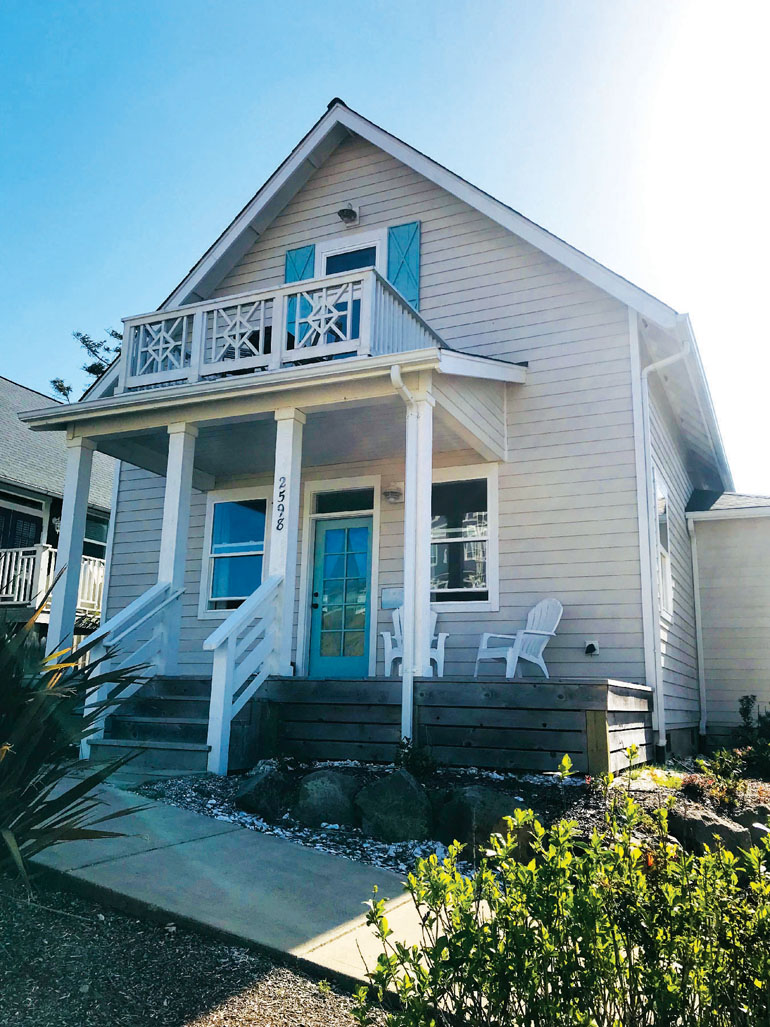 ---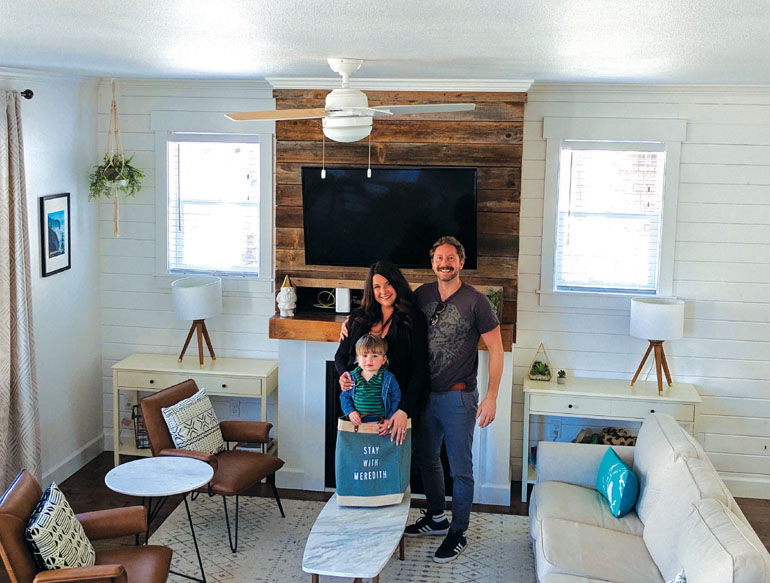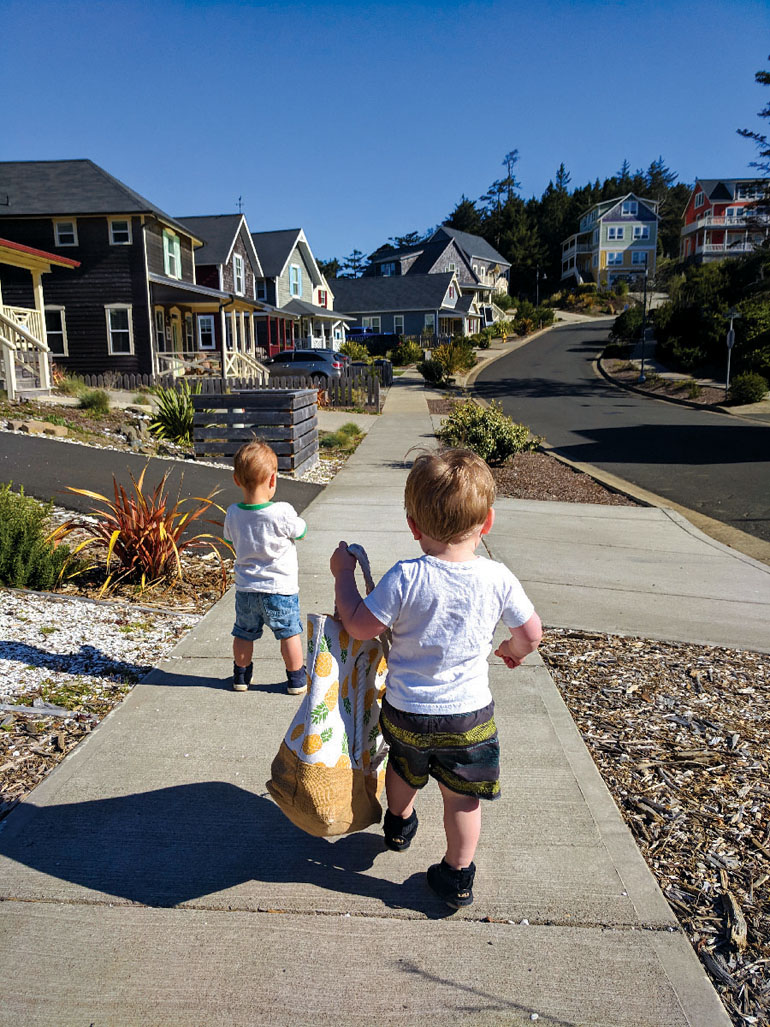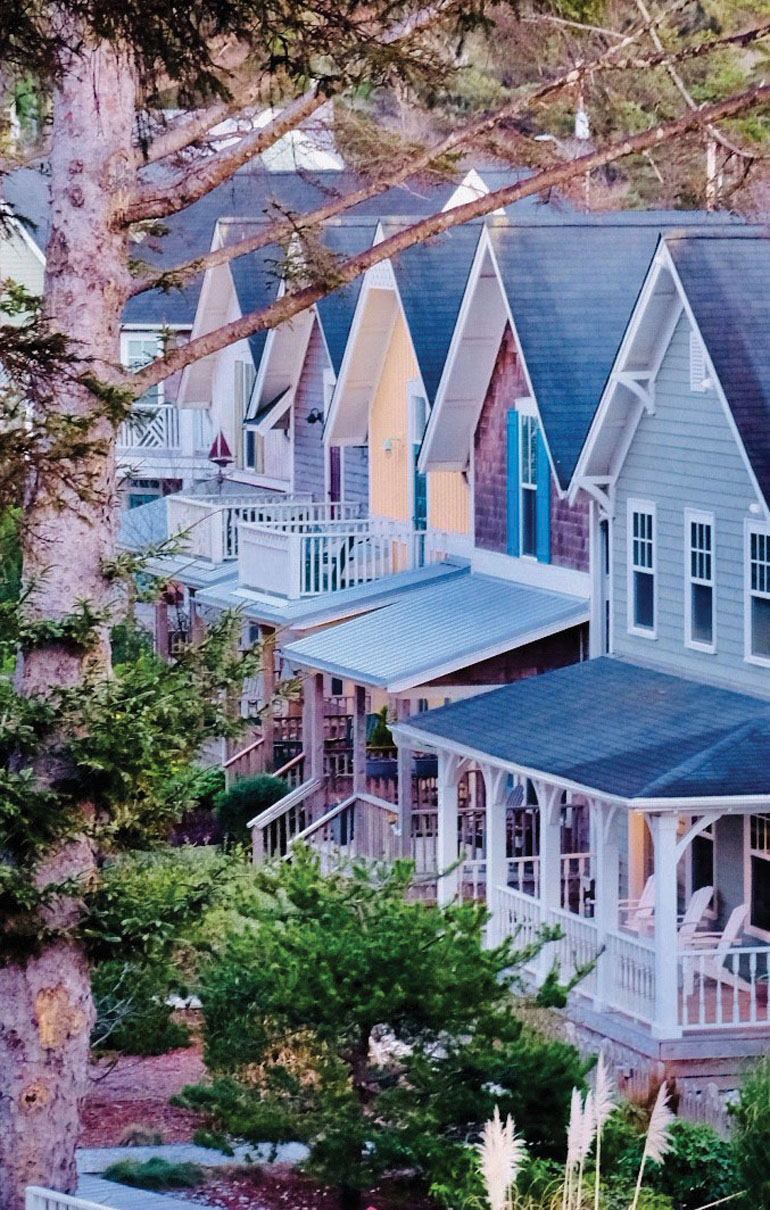 ---
Wallowa 22' Sunriver
The Specs:
The grand, custom, lodge-style home is filled with all of the luxurious amenities needed for a perfect summer vacation. Relax in the oversized hot tub, enjoy the foosball table in the game room and cruise through town on one of the many bicycles waiting for you in the garage. (There were even bike seats and bike trailers for little ones for our family bike rides!) The home comes with 10 SHARC passes (Sunriver Homeowners Aquatic & Recreation Center), so we biked there and enjoyed a day of fun in the sun on the water slides.
Sleeps 12
Four bedrooms
4.5 bathrooms
Outdoor deck with Mt. Bachelor view
Hot tub
Ping-pong
Game room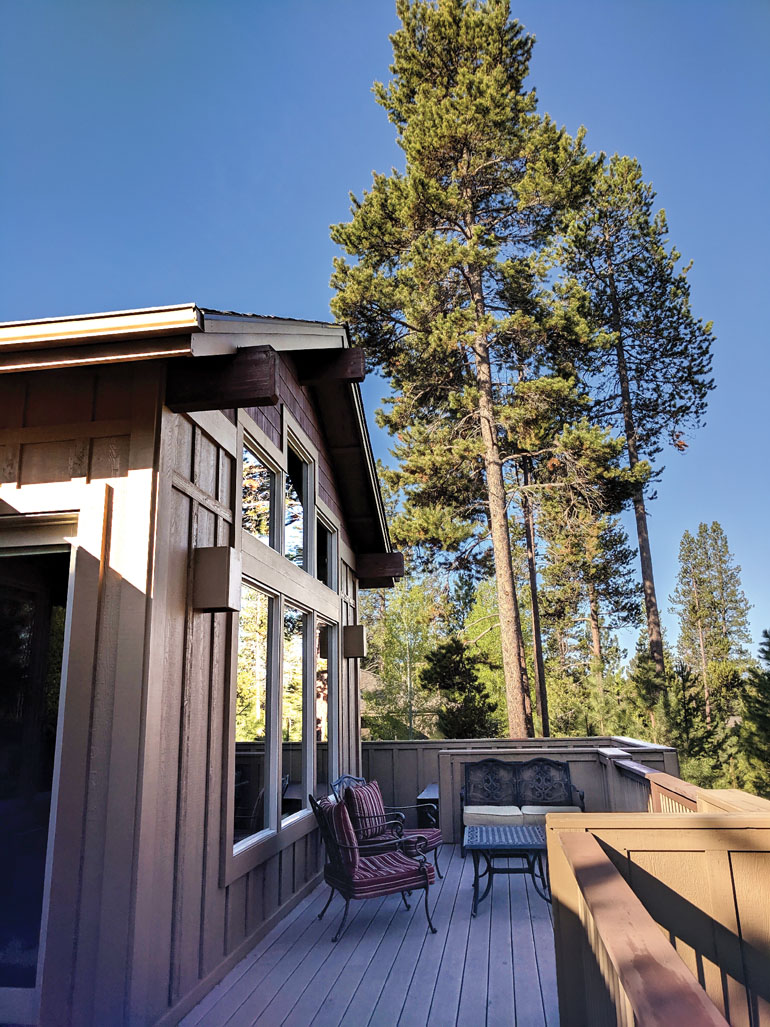 ---
---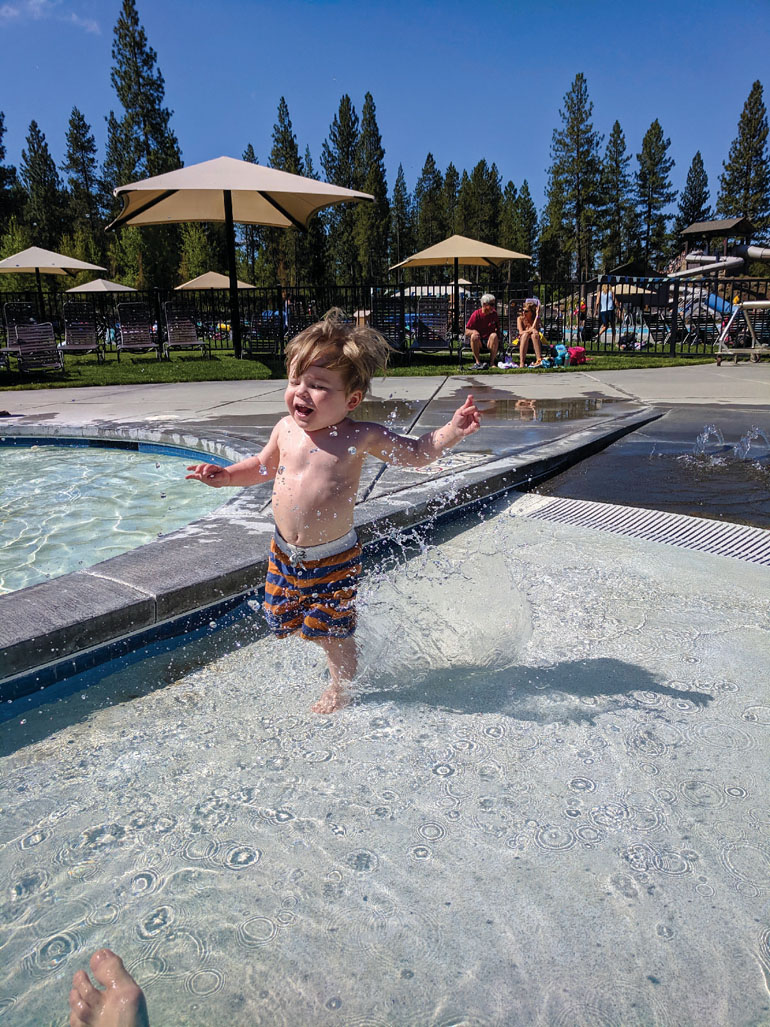 ---
Summer Tips:
Toy swap! Traveling with multiple families? Communicate ahead of time about toys and books for the littles. Each kid brought a few of their favorite toys to share and the novelty never wore off!
Snack attack. Take the time to prepare grab-and-go snacks ahead of time. Premade sandwiches and Jerry's jalapeño poppers made it easy to grab a quick bite and then head back out for more fun!
Phone a friend. In need of some extra gear (baby gates, cribs, high chairs, etc.)? Give the Meredith Lodging team a call. Most of their vacation rentals come equipped with absolutely everything you'll need!
Little guppies. First-time swimmers have the perfect setup at Sunriver's SHARC aquatic center. The gated, shallow pool area keeps parents happy and kids corralled. Life vests are available also!
Scream for ice cream and taffy! Good behavior earned trips to Goody's in Sunriver for ice cream cones and the Taffy Depoe in Depoe Bay. Bribing is 100% acceptable on vacation, FYI.
---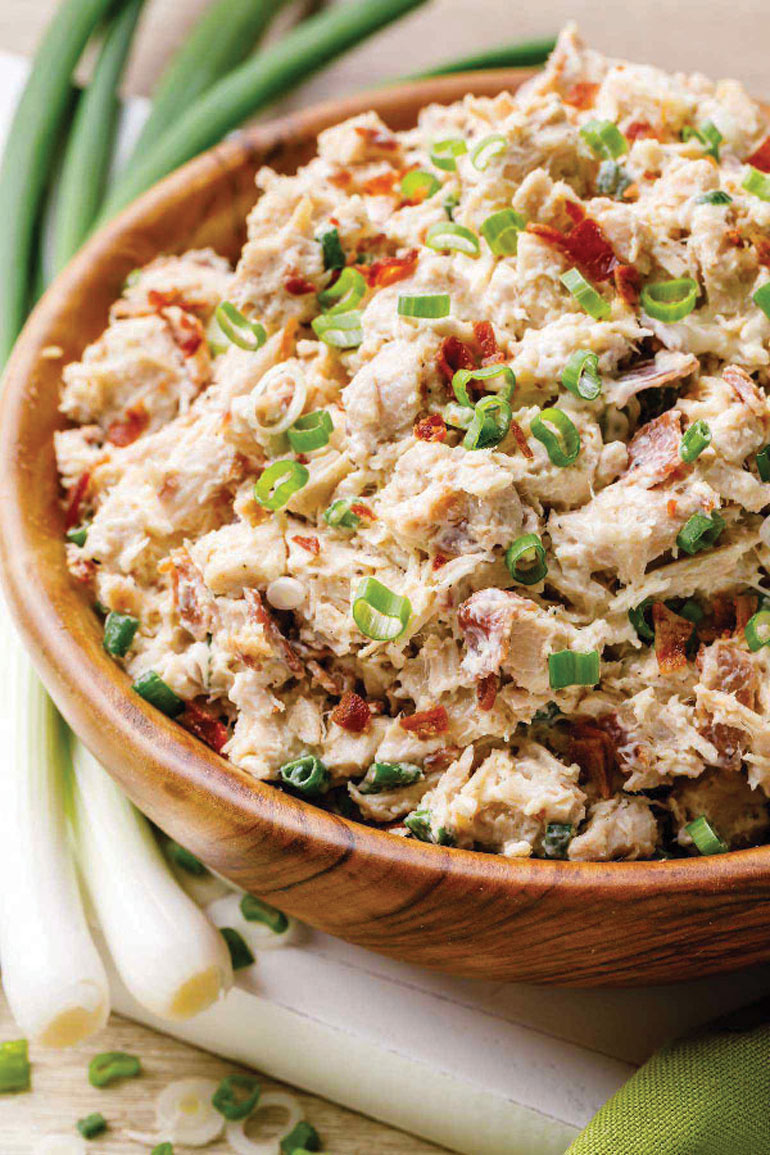 ---
Recipe: Summer Chicken Salad
Ingredients:
2 medium-size shallots, diced
2 cloves garlic, minced
1 orange bell pepper, chopped
1 medium-size leek, diced
1/4 C dry white cooking wine
2 T extra virgin olive oil
Salt & pepper to taste
1 rotisserie chicken
1/2 lb bacon
3 celery stalks
1 head Napa cabbage
2 T celery seeds
1 t smoked paprika
1/2 C mayonnaise
2 avocados
2 green onions, chopped
1 heart of romaine lettuce
Preparation:
Saute shallots, garlic, bell pepper, leek and wine in olive oil on medium heat. Add a pinch of salt and pepper and cook until shallots are translucent. Set vegetables aside to cool. Pull chicken from rotisserie and set aside. Cook bacon until crispy and set aside. Chop celery and cabbage and place in large bowl. Add vegetable mixture, chicken, bacon, celery seeds, and paprika to bowl and stir. Add in mayonnaise a tablespoon at a time to avoid overdressing. Lastly, add the avocado just before serving so it is green and fresh for your guests. Add salt and pepper to taste and top with green onions. Serve with crackers or hearts of romaine for a tasty lettuce wrap!
---
Let Meredith Lodging help find your perfect home away from home.
1-855-318-0921 | MeredithLodging.com | OliviaBeachRentals.com | #homeawaywithmeredith