Industry partners come together to celebrate all things residential this October.
Above photo: Miller Paint
---
If you are like most people cooped up at home this spring, you may have been inspired to make some changes. From repainting and light redecorating to full-scale remodeling and landscaping projects, the home improvement market is bustling.
"The first month or so, no one knew how it was going to affect the homebuilding industry," says Rachel Trice, chief marketing officer of the Home Builders Association of Metro Portland. "What we're seeing is that after spending a lot of time at home getting to know their spaces intimately, people are excited about doing something in their home. We are seeing lots of interest and people are busy."
Looking for a way to build on consumer momentum while also being mindful of the limitations imposed by the pandemic, Trice and her colleagues began thinking about how to creatively stage some of the annual events the HBA is known for, including the Home & Garden Show and NW Natural Street of Dreams®. They reached out to the Oregon Association of Nurseries, Portland Textile Month and others to brainstorm, and what emerged was an inclusive concept of Portland Housing Month, taking place in multiple venues across the region and online this October.
"The collaborations have been remarkable. This is the hardest thing we have gone through, but it's spawned all this creative energy," says Trice. "We've really channeled our energy to create something that our members can get behind. We brought every facet of the industry together, including some partners we haven't worked with in the past."
---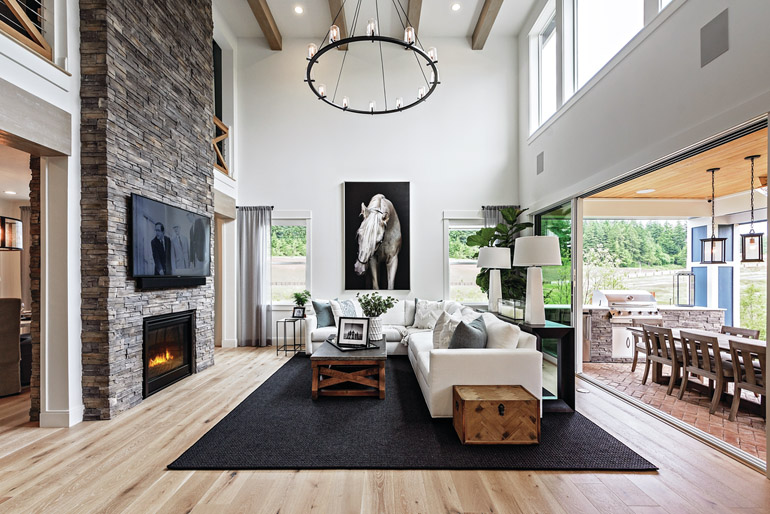 Photo: Toll Brothers
---
Thank You to Our Sponsors
A significant portion of the HBA's annual revenue comes from special events. Proceeds support the Home Builders Foundation, which assists those experiencing homelessness. To that end, the HBA is grateful for sponsors who were immediately on board with the new concept.
"Our sponsors, especially NW Natural and Standard TV & Appliance, didn't bat an eye," says Trice. "Without their initial support to get it off the ground, we wouldn't be having these conversations."
---
Portland Fall Home & Garden Show: In Your Neighborhood Edition
Pop-Up Mini Events & Design Installations
Take an inspiring neighborhood stroll past window displays in storefronts and at garden centers across the region. Scan QR codes to get details on featured products and designs.
Scattered Site New-Home Tour
View the latest residential homebuilding concepts during COVID-friendly tours of 35 new-construction homes, including a net-zero farmhouse, apartments, condos and even a container home.
Online Marketplace
Shop the virtual trade show and marketplace for featured home and gardening goods.
Virtual Experiences & Online Programming
Embark on virtual garden tours, explore the latest design and home improvement trends, learn more about financing, or take a closer look at some of the more difficult conversations around housing, from land-use laws and segregation to homelessness.
---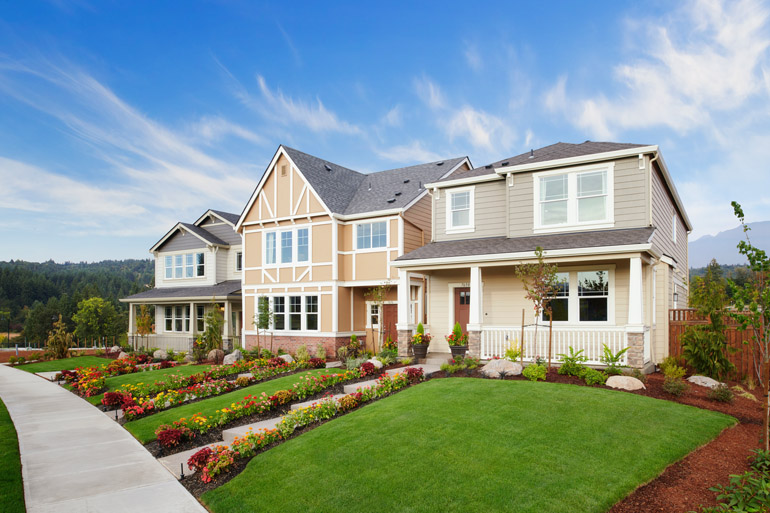 Photo: Taylor Morrison
---
Speaker Spotlight: Featured Presenters
Randy Shaw | October 7 at 10 a.m.
Affordable housing advocate Randy Shaw, director of the Tenderloin Housing Clinic and author of the recent book Generation Priced Out: Who Gets to Live in the New Urban America.
Richard Rothstein | October 20 at 11 a.m.
A look at race and housing with Richard Rothstein, distinguished fellow of the Economic Policy Institute; fellow of the Thurgood Marshall Institute of the NAACP Legal Defense Fund and of the Haas Institute at the University of California; and author of The Color of Law: A Forgotten History of How our Government Segregated America.
---
To register for these free talks and for more events, visit housingmonthpdx.com.