Furniture designer Donny Faris got the idea for making geometrically shaped table legs when he was a student at Portland State University. "I had a job in the facilities department, and, one day, I accidentally knocked a bunch of signs off of a desk," he says. "They fell into a twisty shape that intrigued me. After work, I went home and made my first table with a stack of picture frames that rotated off each other."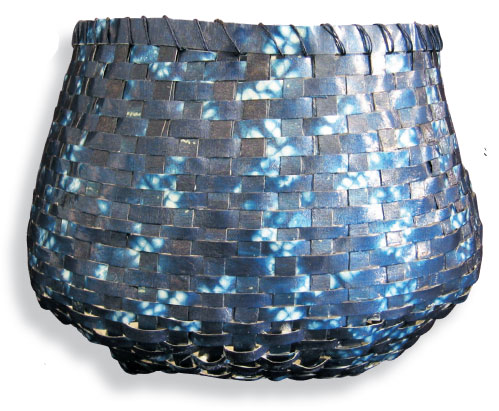 A Portland native, Faris studied architecture at PSU and then got an M.A. in architecture from the University of Oregon. While studying in Eugene, Ore., he also took a furniture-making studio class. "I've always enjoyed building things and really getting into the tectonics of how things work," he says.
After finishing school in 2004, Faris worked for five years at an architecture firm in Portland before deciding to turn his furniture business, Radius Furniture Design LLC, into his full-time job.
Now he works from home designing shelving as well as end tables, coffee tables and dining room tables. "I really enjoy the design freedom of working for myself," he says. "It's a lot different from architecture, where it can take years for something you've designed to actually be built. With furniture, I have the same feeling of reward, but without the long wait."
Faris makes his tables, which are topped with polished-edged glass, from a variety of woods, metal and clear acrylic. Rather than joining the materials with screws, glues or nails, he designs metal fasteners to hold together the pieces that form the base of the table. "What I really like about my table designs is that they have implied motion," he says. "The pieces seem as if they've come alive, but, obviously, they aren't actually moving. To make that work, I need to be very accurate. If I don't cut the pieces of wood correctly and put them together properly, the table won't be level." His 42-inch-round Spindle coffee table is 17 inches high and has a 29-inch-wide base made of beech and black metal rods. It costs $2,100.
Contact furniture designer Donny Faris via his website, radiusfurniture.com.