Dwell House designers create welcoming vacation spaces in Oregon and Arizona, helping clients attract guests to their short-term rentals.
---
Short-term vacation rentals are a booming business, and attractive, functional spaces can capture top dollar from guests. Dwell House principal Rebekah Nugent and her team recently completed two short-term rental projects — in Grants Pass, Oregon, and Mesa, Arizona — elevating the guest experience through design and amenities.
"Good design and floor-plan functionality are crucial," says Nugent. "That's as true in a vacation rental as in your own home."
---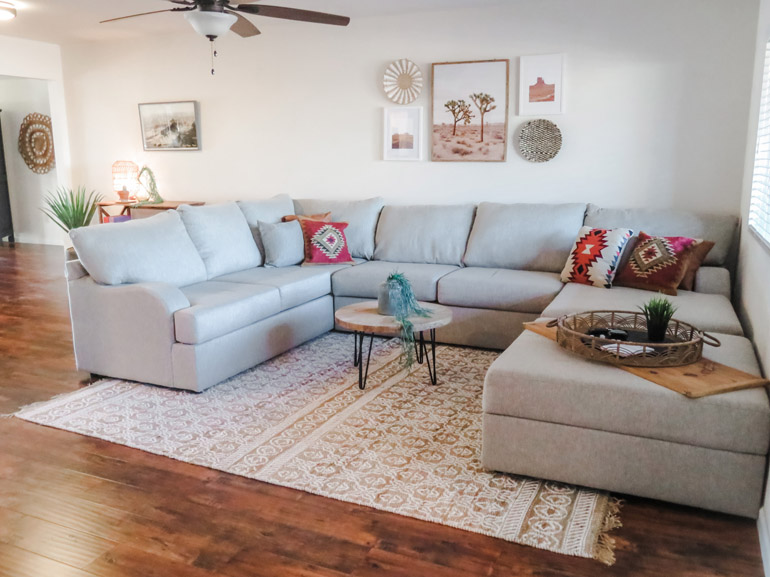 ---
Guests spend most of their time in a home's main areas, so Nugent recommends owners focus first on the living room and primary bedroom. This might mean purchasing additional furniture or turning a keen eye to existing pieces. In the Grants Pass project, the Dwell team kept the homeowner's black industrial-style sofa, softened its austere feel with bright, fun pillows, and used a neutral rug as an anchor.
Next they brought in an emerald-green dresser from another part of the house to serve as a TV stand and provide extra storage and accessory display. The designers chose black-and-white wall art for its simplicity and added auxiliary items, such as a woven stool.
---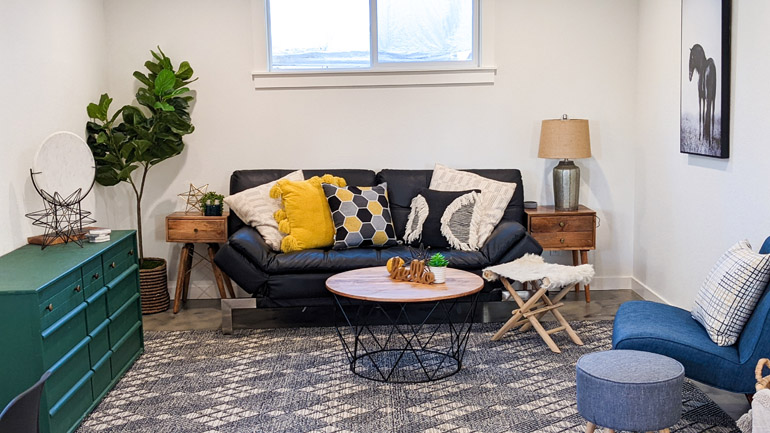 ---
"Using a bit of creativity with objects you already own helps save money and adds an element of uniqueness and personality, something guests look for as they scroll through pages of vacation spots," says Nugent.
The Mesa, Arizona, property was a large, unfurnished home big enough for two families and purchased as a short-term rental investment property. Designers needed to source everything — from furniture, mattresses and linens to sippy cups, pool toys and kitchen condiments. The previous owners had left a bulky but useful hutch, painted creamy white in a shabby-chic style. By adding a coat of blue-gray paint, shelving, colorful bottles, a metal serving tray and other accessories, Nugent turned the piece into an on-trend and practical showstopper.
---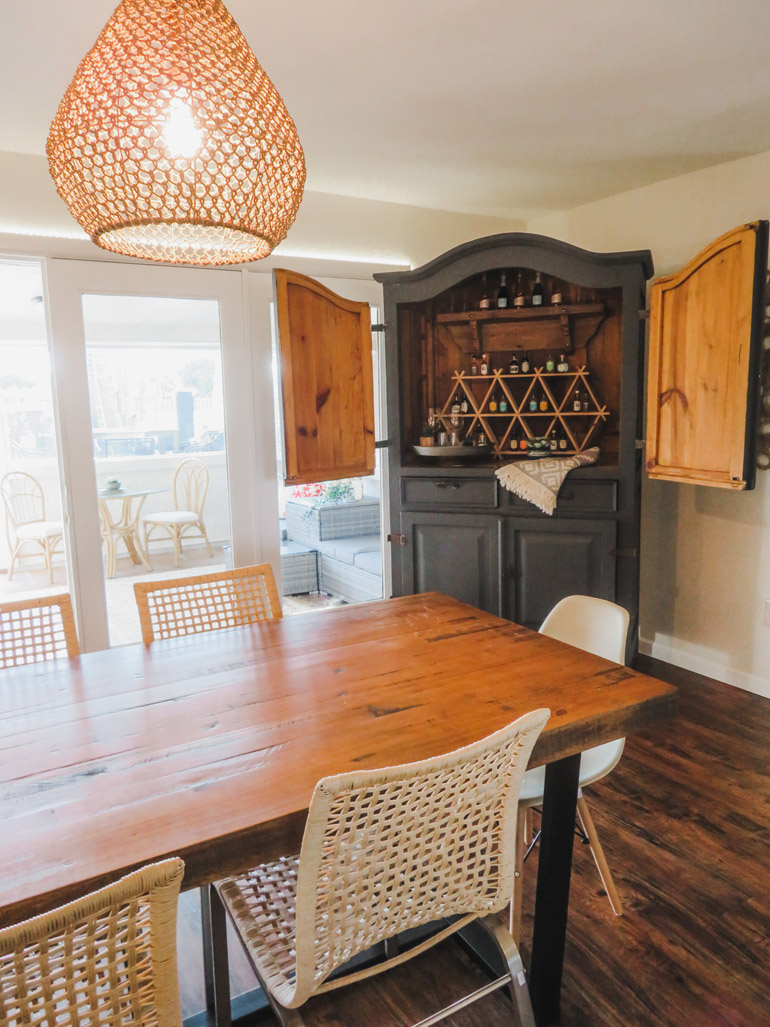 ---
Because the living room sofa needed to accommodate a large group, Nugent went for a sectional she found on Facebook Marketplace at a fraction of its original price. She then added a coffee table, desert-themed artwork, and Southwestern-style accessories to create a visually interesting and locally appropriate space.
"Focusing on eye-catching design will make a listing stand out," says Nugent. "And by injecting local knowledge and taking advantage of social media to promote their space, owners can really make the most of their property."
---